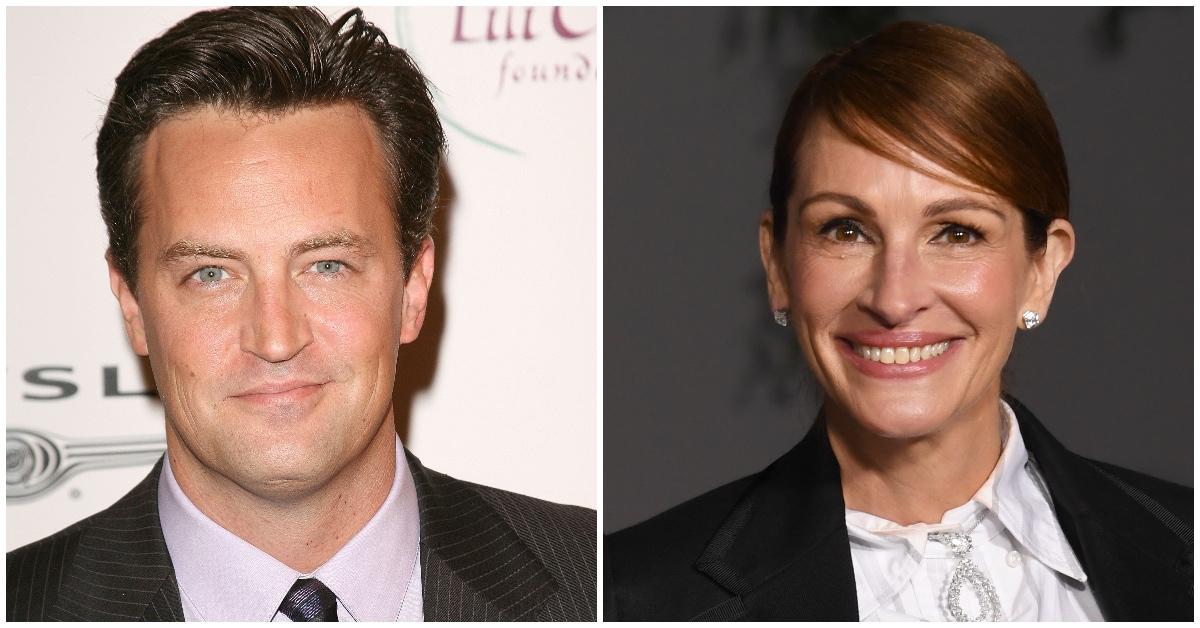 Matthew Perry Revealed That Dating Julia Roberts Was "Too Much" for Him in New Memoir
It's common to see A-list celebrities forge romantic relationships — from Will Smith and Jada Pinkett Smith to Angelina Jolie and Brad Pitt. Since a lot comes with dating a Hollywood star, many celebs prefer to date someone who can understand their lifestyle and share similar experiences.
However, when breakups do occur, it can cause fans to speculate about the demise of the relationship. And Matthew Perry and Julia Roberts's relationship fits the bill.
Article continues below advertisement
The duo were at the top of their careers when they briefly dated starting in 1995. However, the pair went their separate ways, leaving folks to wonder about their breakup. Now, Matthew Perry has given the world an answer. Here's everything that we know.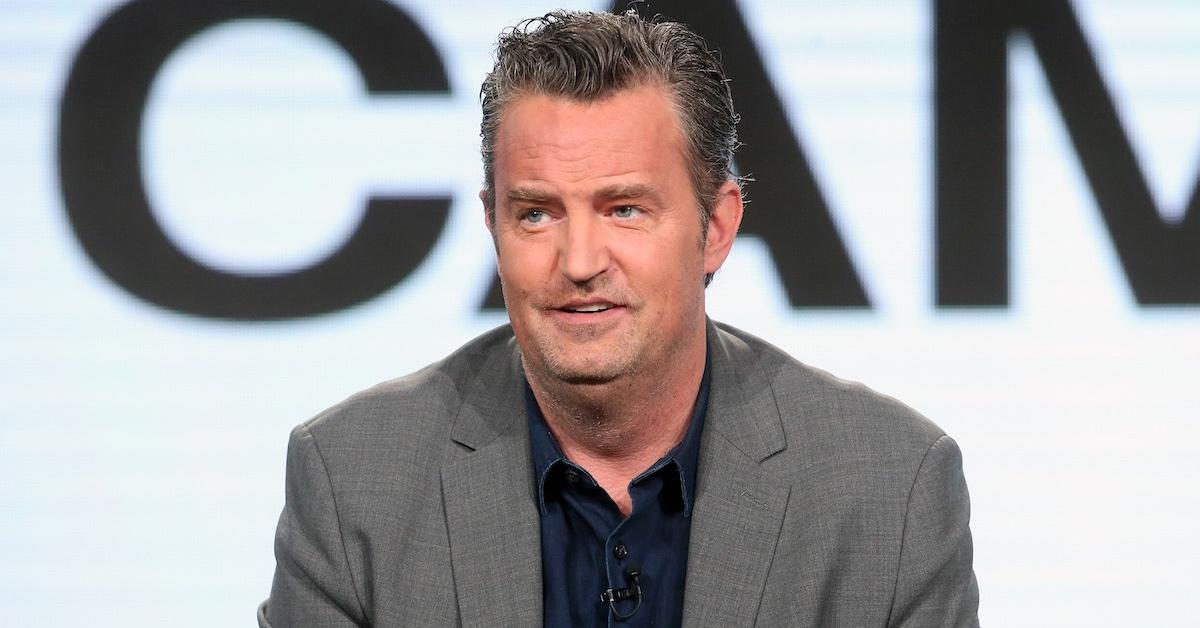 Article continues below advertisement
In Matthew Perry's new memoir, the actor shares that dating Julia Roberts was "too much" for him.
Matthew Perry is telling his truth when it comes to his past romance with Julia Roberts. In Matthew's new memoir, Friends, Lovers, and the Terrible Big Thing, the 53-year-old explained that his three-month relationship with Julia was simply "too much" for him.
"I had been constantly certain that she was going to break up with me," Matthew wrote, per Times U.K. "Why would she not? I was not enough; I could never be enough; I was broken, bent, unlovable. So instead of facing the inevitable agony of losing her, I broke up with the beautiful and brilliant Julia Roberts."
Article continues below advertisement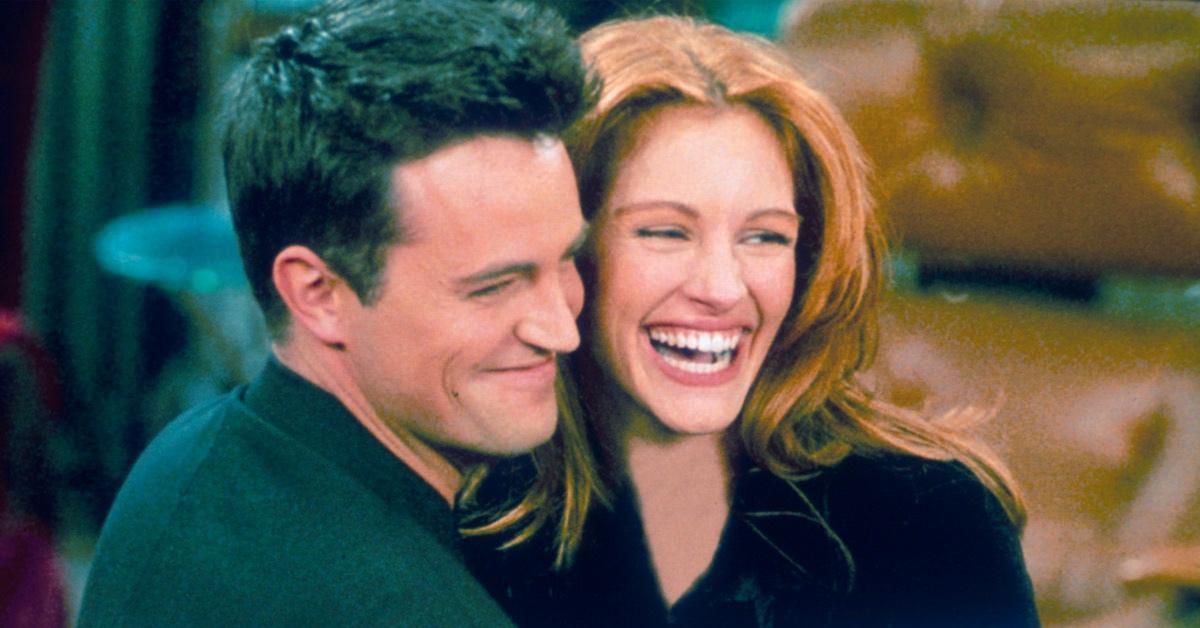 In case you've been out of the loop, Matthew and Julia dated at the height of the hit series Friends.
Julia was offered a role on the series — but "would only do the show if she could be in [Matthew's character Chandler's] story line," the actor revealed in his memoir, per Us Weekly. He felt that he first "had to woo her."
Article continues below advertisement
Making his move, Matthew sent Julia flowers and a handwritten note.
But, as the actor noted in his memoir, Julia had one other request before she would agree to appearing on Friends: Matthew had to "adequately [explain] quantum physics to her."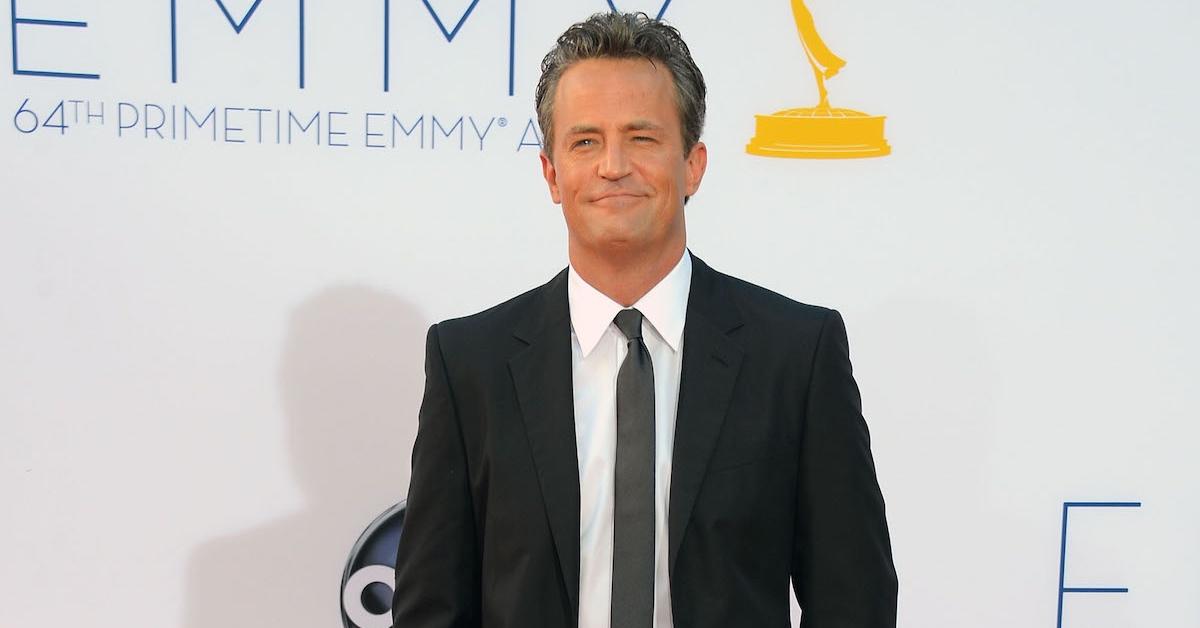 Article continues below advertisement
Matthew obliged, sending her "a paper all about wave-particle duality and the uncertainty principle and entanglement, and only some of it was metaphorical," as he wrote in his book (per Entertainment Weekly).
"Thus began a three-month-long courtship by daily faxes," Matthew wrote (per Yahoo). "This was pre-internet, pre-cell phones – all our exchanges were done by fax. And there were many; hundreds." He described how "three or four times a day I would sit by my fax machine and watch the piece of paper slowly revealing her next missive."
Unfortunately, their romance was short-lived, as Matthew broke up with the megastar.
Article continues below advertisement
Matthew Perry also detailed his struggle with sobriety in the memoir.
It takes a strong person to take accountability and stay true to their sobriety. In Matthew's memoir, the actor was very candid about how his sobriety journey helped him formulate his words to write his memoir.
Article continues below advertisement
"I wanted to share when I was safe from going into the dark side of everything again," the author told People. "I had to wait until I was pretty safely sober — and away from the active disease of alcoholism and addiction — to write it all down. And the main thing was, I was pretty certain that it would help people."
It's possible that Matthew's addictions may have played a role in how he viewed his relationship with Julia. His feelings of doubt and insecurity are emotions that some addicts are known to feel.
Article continues below advertisement
And while Julia has yet to make a statement about Matthew's claims of their relationship, including the new memoir, we can assume that she's proud of the actor for speaking his truth and getting the help needed for sobriety.