These Are Our Favorite 'Saturday Night Live' Thanksgiving Sketches of All Time
Thanksgiving Day is almost here, and there's no better way to express gratitude than by watching the best Thanksgiving-themed 'SNL' sketches.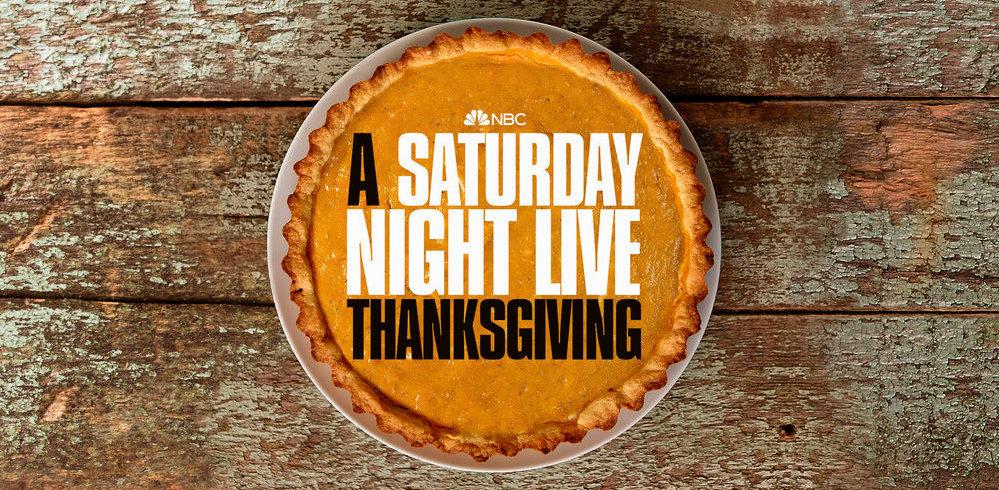 The last Thursday of November is nearing, which means it's almost time for the holidays. As the feast approaches, families travel across the United States to sit around a large table, practically on top of one another, to scoop the mashed potatoes, pass the delicious stuffing, and, of course, reveal what they are most thankful for.
Article continues below advertisement
To prepare for the holiday spread, one thing we can all be grateful for this time of year is Saturday Night Live and its hilarious Thanksgiving content. So, if you're in desperate need of a laugh or want to relax before the chaos of the holidays ensue, sit back and enjoy some of the best Thanksgiving Saturday Night Live sketches.
"The Californians — Thanksgiving"
"The Californians" is already one of the most entertaining recurring parodies on SNL, and the Thanksgiving theme added the holiday touch we always desired. With exaggerated Cali accents and cast members breaking character, Thanksgiving has never been more dramatic.
Article continues below advertisement
"Thanksgiving Guest"
Now, this is one sketch we must watch every Thanksgiving season. Trey, a college student (Josh Hutcherson), arrives home just in time for Thanksgiving, but his family is shocked when he brings his girlfriend Elise (Vanessa Bayer) with him because she's a literal turkey. Combined with Taran Killam's typical dad behavior and Elise pecking on corn in Trey's hand, the sketch takes the meaning of Thanksgiving controversies to a whole new level.
Article continues below advertisement
"A Thanksgiving Miracle"
Thanksgiving is all about reflecting on what we're thankful for and appreciating our loved ones, but it can be hard when a polarizing topic makes its way into every conversation. Yup, we're talking about politics. Though everyone has their own beliefs and opinions, there's something, or rather, someone, who has the power to unite us all: Adele.
Article continues below advertisement
"Debbie Downer — Thanksgiving Dinner"
"Hey, do you think the Pilgrims brought a bottle of Pinot Grigio to the first Thanksgiving?"
"I'll tell you what the Pilgrims did bring: smallpox. It killed scores of Native Americans, ravaging their population. And that was before we got around to shattering their spirit." BRUTAL.
We don't know if we would survive Thanksgiving with a family member or friend like this, but honestly, we'd deal with it if it meant politics would be left out of discussions for the night.
Article continues below advertisement
"Penelope — Thanksgiving"
If you choose to give back to the less fortunate on Thanksgiving Day, beware of Penelope (Kristen Wiig), the hair-twirling, nervous woman who obsessively one-ups everyone with increasingly impossible cases. While Mary (Anne Hathaway) is thrilled to run a local soup kitchen for the homeless of Thanksgiving, Penelope continuously interrupts her.
Article continues below advertisement
Rather than concentrating on taking care of others, Penelope focuses on one-upping everything anyone says. Even though Penelope irritates fellow characters, we love her, and we are so excited to spend Thanksgiving with one of our favorite recurring SNL characters.
Article continues below advertisement
"Surprise Lady — Thanksgiving"
Yes, one of our favorite sketches returns! When everyone learns that their family member Paul (Pete Davidson) is making a surprise appearance at Thanksgiving this year, they are all super excited. But, one person, Sue (Kristen Wiig), struggles to keep herself together. She loves surprises so much, and that's why she can't handle them very well.
Article continues below advertisement
"Target Thanksgiving Ad"
We know. Thanksgiving can be a lot. Several personalities are jumping out, along with diverse beliefs and opinions that sometimes we can't handle for too long. So, in classic SNL fashion, they hit the nail right on the head and created a sketch all of us can relate to, in the form of a fake Target commercial. The parody perfectly illustrates the madness of hosting Thanksgiving, and we have yet to stop laughing.