We've Been Calling Anne Hathaway the Wrong Name for Years
Anne Hathaway went on 'The Tonight Show' to talk about the pronunciation of her first name, her new movie, and raising her kids in quarantine.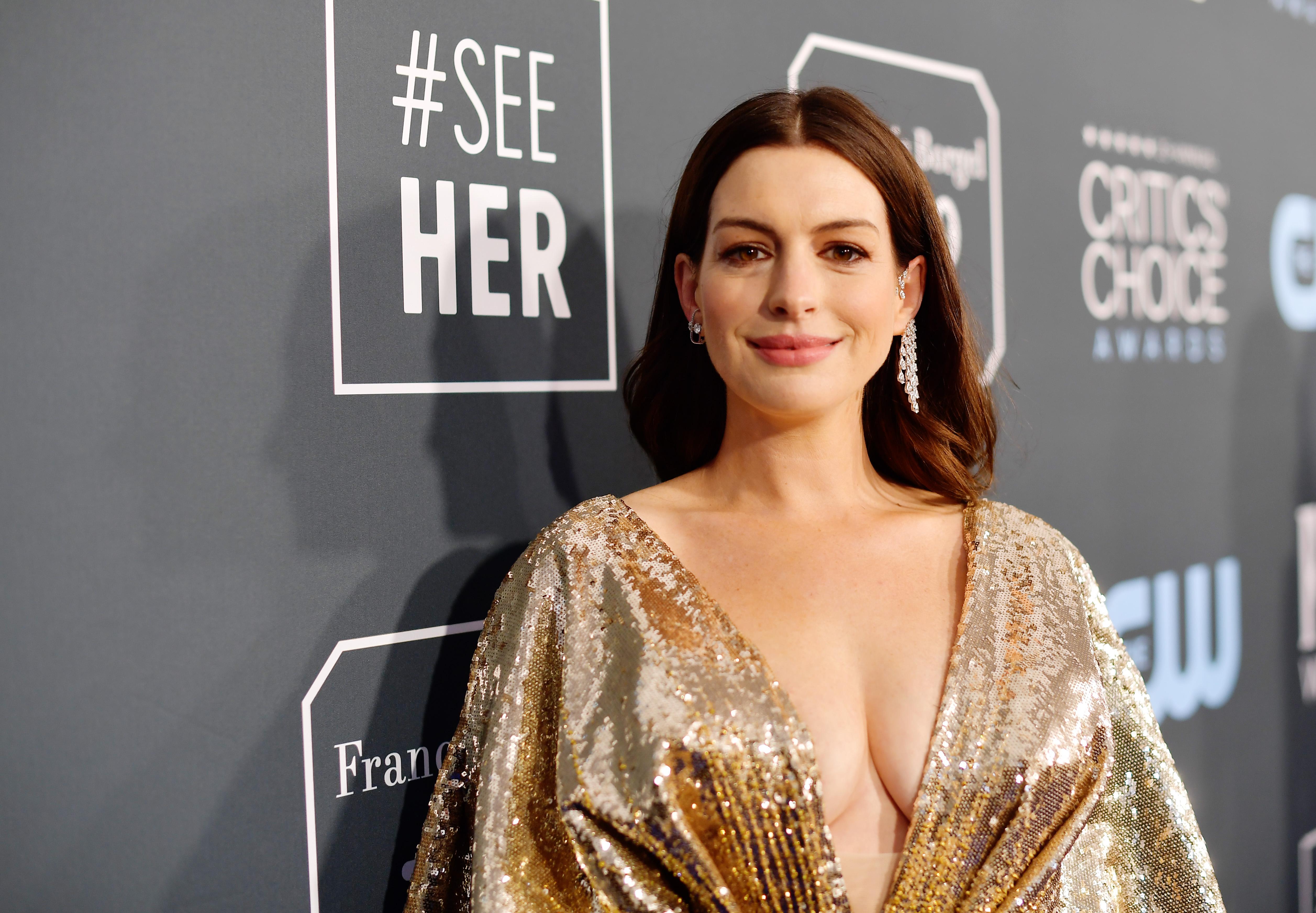 Our favorite Princess of Genovia, Anne Hathaway, has been acting basically forever. At least, it feels that way. And after having watched The Princess Diaries at least 259,268 times, you'd think we would all be able to get her name right by now.
Article continues below advertisement
Apparently, though, we have been pronouncing Anne's name wrong for years! Now, she has set the record straight in a new interview.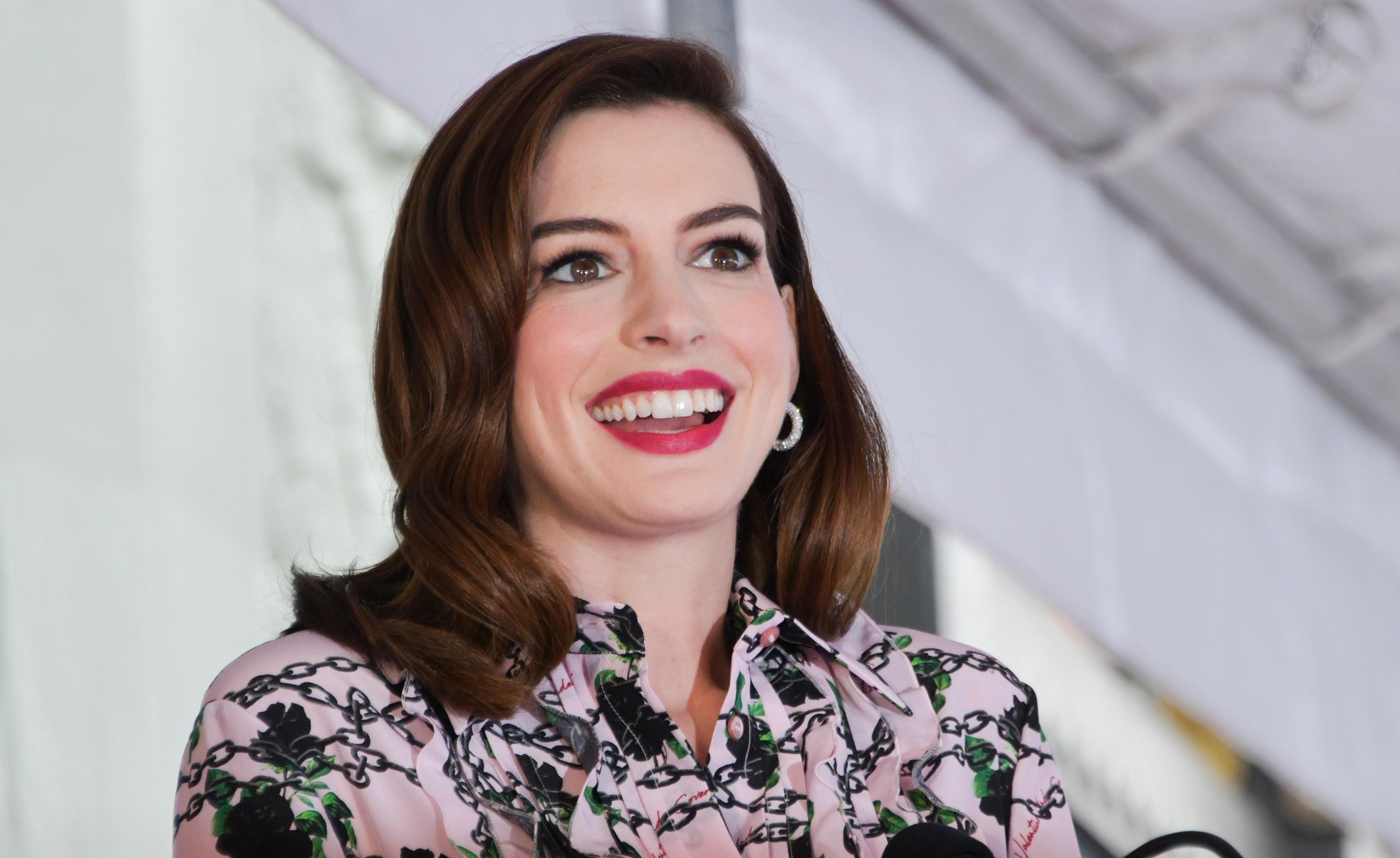 Article continues below advertisement
How did Anne Hathaway reveal her name pronunciation?
In a virtual interview with Jimmy Fallon on The Tonight Show, Anne revealed that she wants people to start calling her by her nickname. "Call me Annie. Everybody, everybody, call me Annie. Please," she said.
Anne went on to say that the only person who calls her "Anne" is her mother, and that's only when she's really angry at her. She said when she was 14 years old, she felt that being called "Anne" was the best choice for her Screen Actors Guild card, but she didn't realize how that would follow her for the rest of her life.
"And so every time I step out in public and someone calls my name I think they're going to yell at me," Anne said.
Article continues below advertisement
Anne is starring in the movie 'Locked Down.'
In the interview, Anne talked about her latest film Locked Down, which is currently streaming on HBO Max. She plays a woman named Linda, and Chiwetel Ejiofor acts opposite her as her husband, Paxton. At the beginning of the film, the couple is realizing their marriage is pretty much over. Right when they decide to end it, Linda gets a call and finds out that her coworker is having symptoms of the coronavirus.
Article continues below advertisement
This means that now, Linda is stuck in quarantine with the husband she can't stand for at least 14 days. "We sort of lose our minds, find each other, and then somehow decide to steal a 3-million-pound diamond from a mass murderer," Anne said about the on-screen couple.
The quarantine-based romantic comedy follows the couple as they break all kinds of laws and eventually realize that they might actually still love each other.
Anne is doing her best to raise her kids in quarantine.
After announcing her second pregnancy on Instagram last year, Anne is raising her two sons in quarantine with her husband, Adam Shulman. Despite how difficult it must be to raise 4-year-old Jonathan and 1-year-old Jack while the world is falling apart, she says her kids are good ages to deal with it. Especially since Jack is still so young.
Article continues below advertisement
"It's been a lot," she said, "but those are good ages to be home with your kids because our 4-year-old believes everything we tell him and that's adorable as well as very useful, and our 1-year-old... it's just the most magic age."
Luckily, she says Jonathan believes in Santa and that means it's easier for him to do whatever his parents ask as long as they make it about Santa somehow.