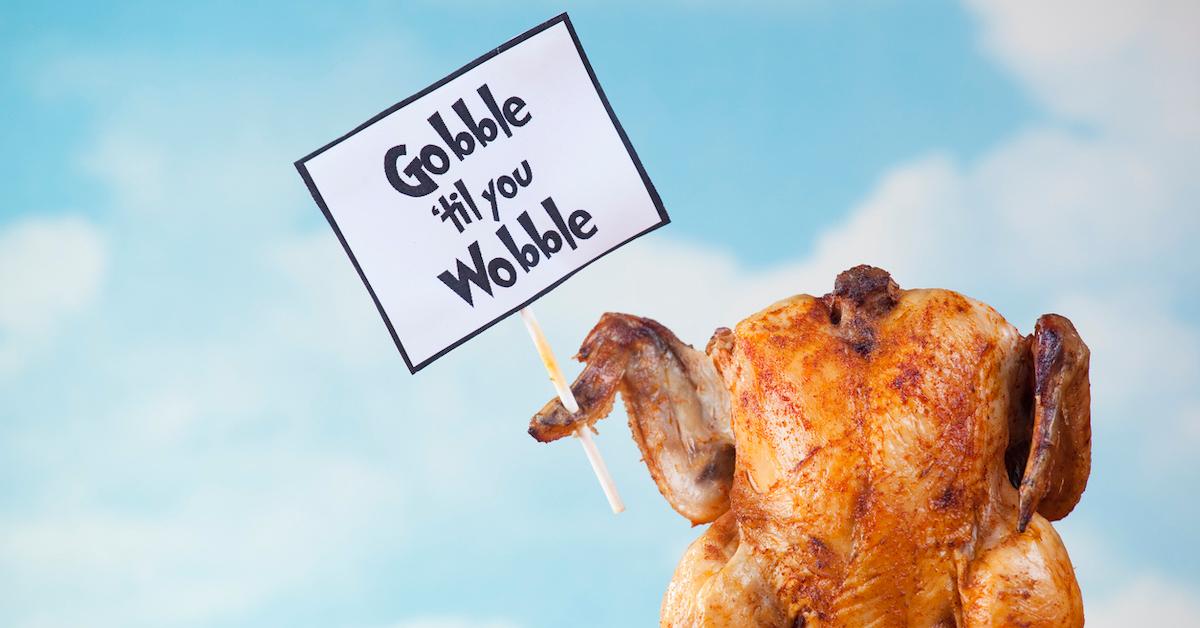 18 Funny Thanksgiving Quotes to Get You Into Feasting Mood
By Pippa Raga

Nov. 6 2020, Updated 2:41 p.m. ET
Gobble gobble, it's almost Thanksgiving! It's time for turkey and tons of fun as families across the country come together to bond and make memories over the dinner table. But whether you're hosting the big dinner or going as a guest, it's easy to get caught up in the stress of preparing for the turkey while forgetting what the holiday is really all about. 
Article continues below advertisement
While the holiday may look a little different this year, it doesn't mean that you have to miss out on all the laughs and memories. Take a minute to remember the important parts of Thanksgiving — giving gratitude for all your blessings and reconnecting with your loved ones. 
This year, as you gather around the table (or the Zoom call), share some hilarious quotes of gratitude before passing the stuffing. After the year we've all had, there's no better time to have a laugh with loved ones than during a holiday meant to acknowledge the blessings of family. So here's a roundup of funny Thanksgiving quotes to share at the dinner table.
Article continues below advertisement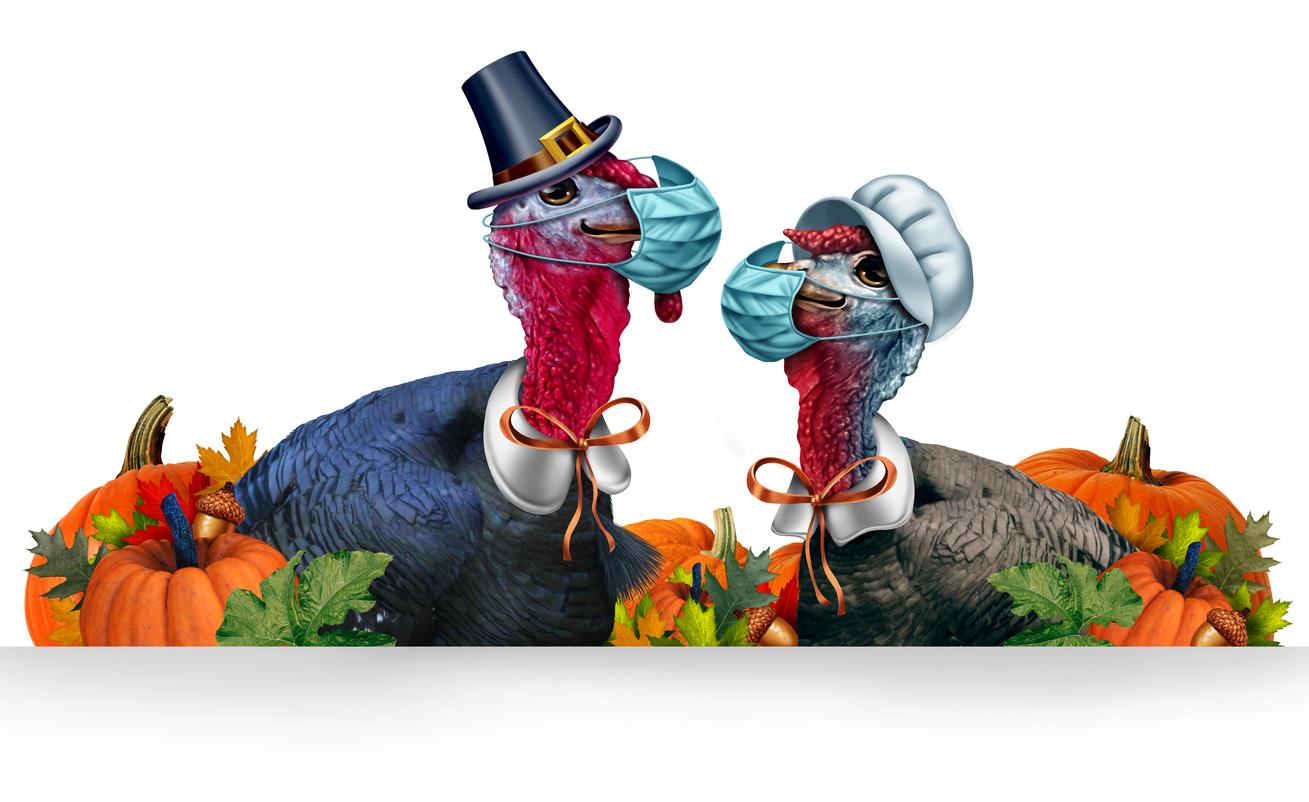 Funny Thanksgiving quotes
1. "The turkey. The sweet potatoes. The stuffing. The pumpkin pie. Is there anything else we all can agree so vehemently about? I don't think so." — Nora Ephron
2. "After a good dinner, one can forgive anybody, even one's own relations." — Oscar Wilde
3. "Vegetables are a must on a diet. I suggest carrot cake, zucchini bread, and pumpkin pie." — Jim Davis
Article continues below advertisement
4. "It's not the minutes spent at the table that put on weight, it's the seconds." — Unknown
5. "Cider's mulling, turkey's turking, yams are yamming." — Friends
6. "Thanksgiving is an emotional time. People travel thousands of miles to be with people they see only once a year. And then discover once a year is way too often." — Johnny Carson
7. "May your stuffing be tasty. May your turkey be plump. May your potatoes and gravy have nary a lump. May your yams be delicious and your pies take the prize, and may your Thanksgiving dinner stay off your thighs!" — Anonymous
8. "Thanksgiving, man. Not a good day to be my pants." — Kevin James
9. "I come from a family where gravy is considered a beverage." — Erma Bombeck
Article continues below advertisement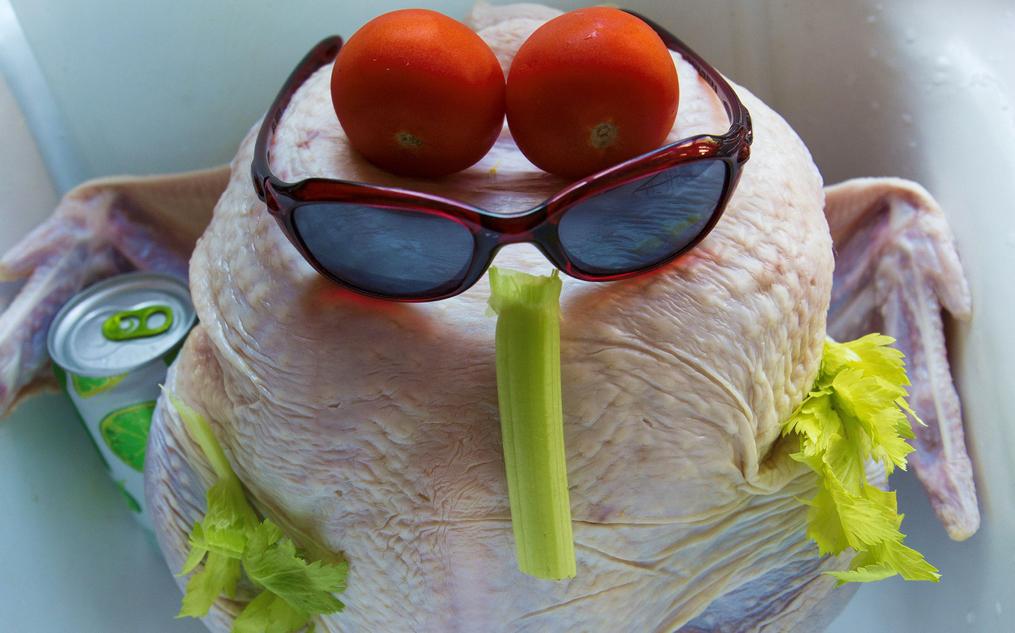 10. "I'm from Canada, so Thanksgiving to me is just Thursday with more food. And I'm thankful for that." — Howie Mandel
11. "You can tell you ate too much for Thanksgiving when you have to let your bathrobe out." — Jay Leno
12. "Thanksgiving is America's national chow-down feast, the one occasion each year when gluttony becomes a patriotic duty." — Michael Dresser
Article continues below advertisement
13. "An optimist is a person who starts a new diet on Thanksgiving Day." — Irv Kupcinet
14. "Thanksgiving is a magical time of year when families across the country join together to raise America's obesity statistics." — Stephen Colbert
15. "A new survey found that 80 percent of men claim they help cook Thanksgiving dinner. Which makes sense, when you hear them consider saying 'that smells good' to be helping." — Jimmy Fallon
16. "For those of you who cannot be with family this Thanksgiving, please resist the urge to brag." — Andy Borowitz
17. "The Thanksgiving tradition is, we overeat. 'Hey, how about at Thanksgiving we just eat a lot?' 'But we do that every day!' 'Oh. What if we eat a lot with people that annoy the hell out of us?" — Jim Gaffigan
18. "If you wish to make an apple pie truly from scratch, you must first invent the universe." — Carl Sagan