This Is What It Takes to Be a TikTok Egirl
What are TikTok Egirls? The app has given life to several subsets of videos, including the egirl. Find out what it takes to be one.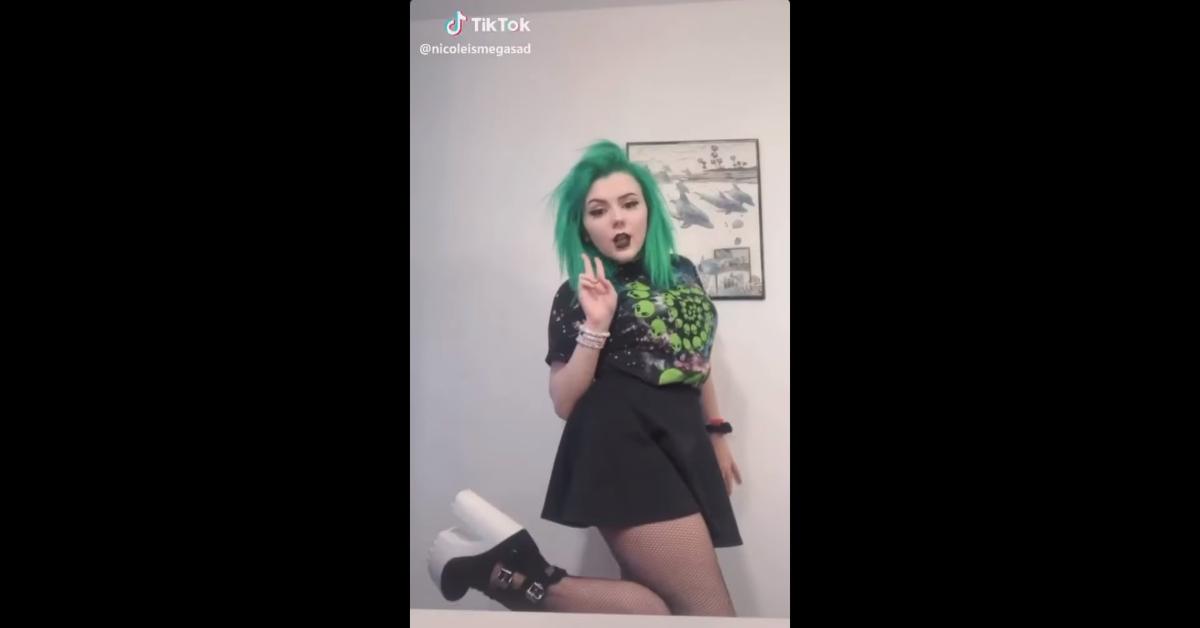 The '70s had goths, the '80s had emo, the '90s had grunge, and the '00s had scene girls. While the trend of horse girls and VSCO girls threatened to give these various subcultures a run for their money, the resurgence of those dressed in dark clothes with bright hair and dramatic makeup occurred with the TikTok egirl.
Article continues below advertisement
Egirls are a huge subset of "cool" TikTok culture, and there are very specific rules to follow in order to be one. From the songs they dance to, to their makeup, there are a few things to know in order to have the proper understanding of egirls.
Want to know what it takes to be a TikTok egirl? Read on to find out what it means to be one, and to see them in action in videos.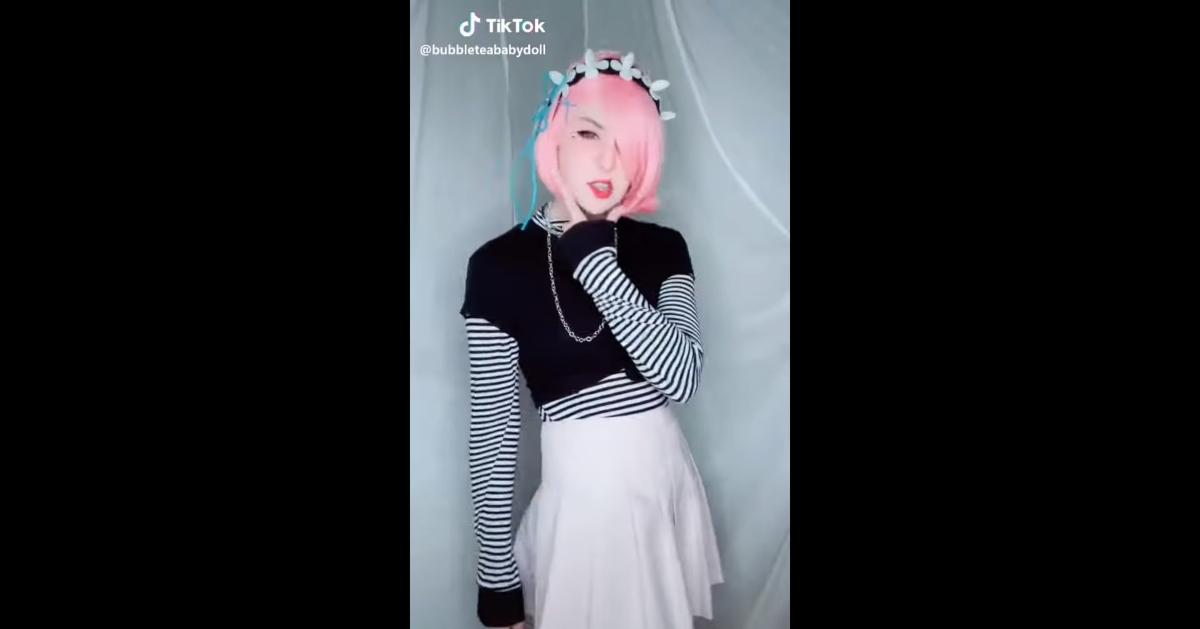 Article continues below advertisement
What are TikTok egirls?
At first glance, a TikTok egirl looks similar to the goth girls and emo ones from years past, but don't be fooled. While egirls do tend to wear all black (and an oversized black T-shirt representing an indie/punk/emo band is a must), there is more to them than initially meets the eye.
Egirls often wear mesh shirts, skater skirts with tights, thick combat boots, sneakers, or heels, and have neon hair. High pigtails are a staple look, as is straightened hair.
Many top egirls on TikTok have thick eyeliner (with wings) and otherwise dark eye makeup. Wearing bold red or black lipstick is also a way to fit into the egirl mold, as is wearing a lot of blush, especially on the nose. Another classic look for this subset of TikTok stardom is to draw a black heart drawn on in eyeliner right below the eye.
Like goth or emo girls before them, many egirls layer their black T-shirts over long-sleeved ones, and they also wear many bracelets and chokers.
Article continues below advertisement
As for piercings, the more the better — lip, nose, and eyebrow piercings are very common in their videos.
While being an egirl is a certain type of aesthetic, there are specific songs that they dance to in their videos.
Billie Eilish and Paramore are popular choices for egirls, as is much of the music from the Broadway adaptation of Beetlejuice. Any angsty rapper or band is also a top choice for the lip synching in egirl videos. The music from late emo rapper Lil Peep is used in egirl videos.
Article continues below advertisement
These videos show exactly what it means to be an egirl:
While egirls are likely a trend that will come to pass when it comes to being "relevant" on TikTok, for now, they are ruling the video app. The hashtag for egirl features more than 357 million views, while the videos for the male counterpart, eboys, has more than 70 million views on the app.
Article continues below advertisement
Article continues below advertisement
While VSCO girls might be screaming due to the fact that their reign on social media appears to be over and egirls are the current top trend on TikTok, with teenagers on TikTok, things are changing by the day.