Woman Shares How Different Walmarts Look In Wealthy Neighborhoods in Viral Video
A viral TikTok of a Walmart in Rogers, Ark. had folks debating about the inequities between "rich" and "poor" neighborhoods in the US.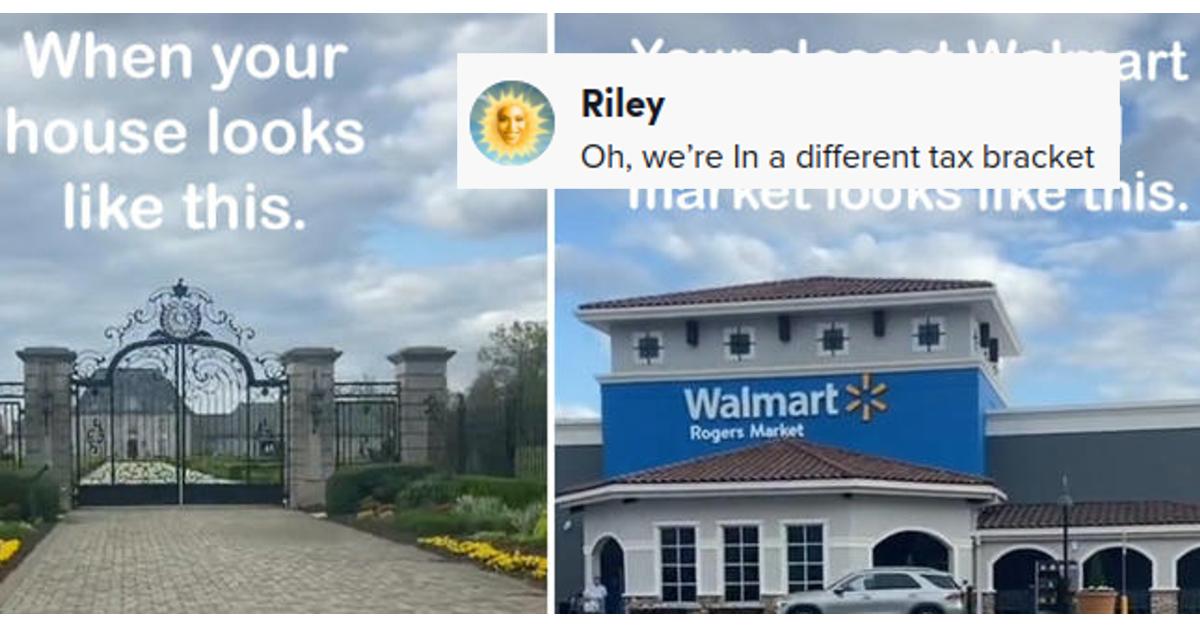 When you think of classy retail outlets, Walmart probably isn't the first store that comes to mind. There's something about a bargain DVD bin placed next to a heat lamp of foil-wrapped rotisserie chickens that don't necessarily scream #wealth #fruitsoflabor hashtags appended to an Instagram glam photo.
Article continues below advertisement
However, it's hard to argue that people don't love shopping at the retailer, because it pretty much carries everything that you need. Want to get an aluminum baseball pat to coat in wood stain so you can give your pals in the league a little surprise next game? Well guess what: you can get both at Walmart.
Need to pick up a video game and birthday cake for your son after forgetting today was the special day because you were too busy planning your baseball revenge? Well, you can do that at Walmart too.
Oh, and they're the only store that still sells And 1 gear, so if you wanted to give a shout-out to Marbury while you were getting all of the above done, again, Walmart is the place for that too.
Article continues below advertisement
Article continues below advertisement
In a clip uploaded by TikToker @reallifesarah918, she shows off a beautiful mansion with a text overlay that reads: "When your house looks like this. Followed by a shot of a Walmart that looks like it was dropped right on top of a beautiful California hacienda-style home with text that reads: "your closest Walmart looks like this."
Article continues below advertisement
However, a trip inside the store reveals that there are tons of similarities between the Rogers location and many others around the country with some slight differences that TikTok users noticed.
Namely, there weren't any products, baby formula included, under lock and key.
Article continues below advertisement
There weren't any beauty products, which are usually small and theoretically easier to steal, that were placed behind glass and required assistance from a store employee to grab either.
Article continues below advertisement
Article continues below advertisement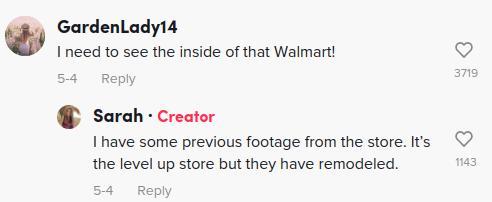 This means that you can buy a tub of cheese balls and a $500 70-inch TLC TV while you await the results of that biopsy you got on your leg. Oh, and it looks like this Walmart also has a veterinary clinic too.
All of these differences had folks in the comments section wishing that they were living that "first-class" life in Rogers, Ark.. It's important to note, however, that the entirety of Rogers isn't ballin' ballin', but there are certain neighborhoods/parts of it where folks are living that upper echelon life.
Article continues below advertisement

And while the type of home featured in Sarah's TikTok isn't cheap by any stretch of the imagination, when you compare what you're getting for the same amount of money in Rogers as, let's say, Ventura, Calif., well, there really isn't a comparison. So if you've got a remote job that pays decently and you've got no ties to your current geographical location, it may be time to do some research on more affordable parts of the country to make that move.
If you want to shop at a fancier Walmart, that is.