Think You Can Handle the Spiciest Gum out There? Obviously There's a TikTok Challenge for You
The TikTok gum challenge is making the rounds, and it's not what one might expect. If you're a fan of spicy foods then this is the challenge for you.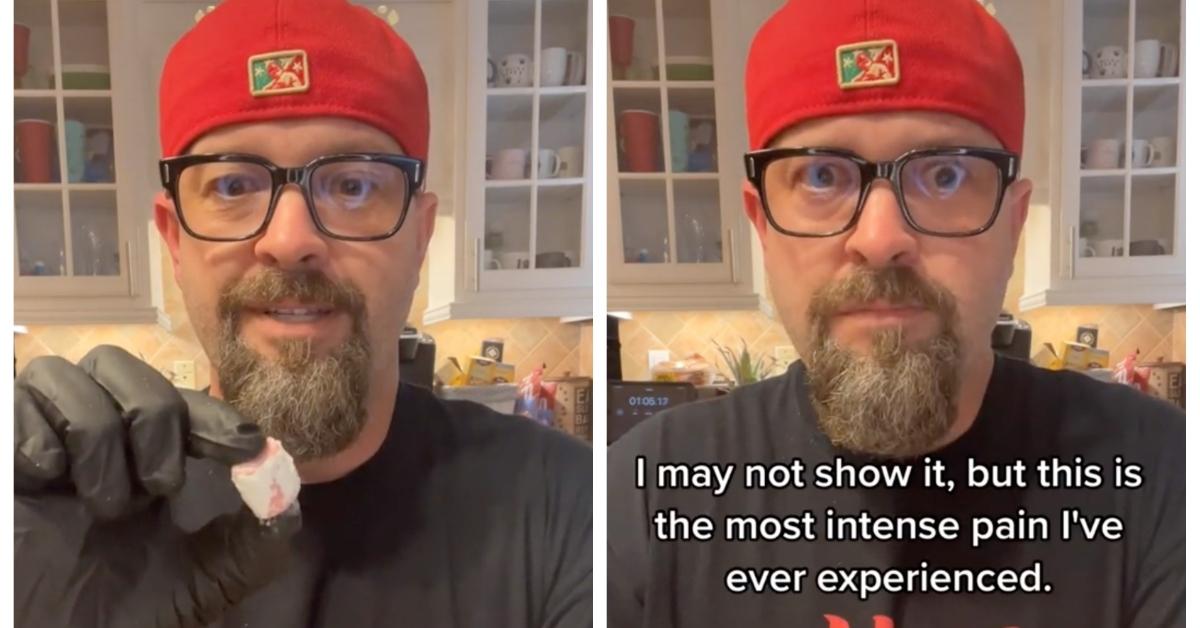 In a world where Hot Ones is one of the best interview shows out there, it's time we all bow down to the joy and pain of ridiculously spicy food. Sure, your eyes may water so much that people show up to your face with water skis in hand, but isn't that also the point? Hot food makes your face feel again, which is rare in this world. It's a burn so good that you'll wonder how you ever ate without it.
Article continues below advertisement
Of course there is no earthly reason why a seasoning sensation has to be limited to food — what about gum? With food, it's almost like cheating. At some point you swallow what you're eating, to give your stomach the opportunity to wrestle that flavor gator, but with gum it just sits on your tongue. If you think you can handle this, then try the new TikTok gum challenge. Just remember to have a tall glass of milk and a box of tissues at the ready.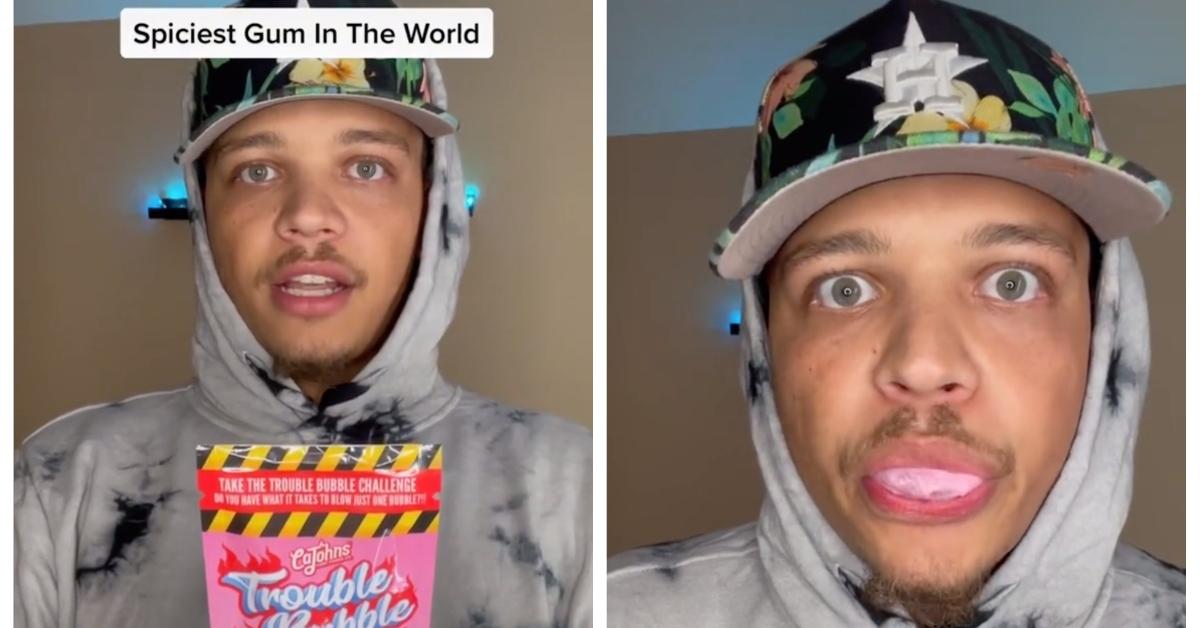 Article continues below advertisement
What is the TikTok gum challenge? It's getting hot in here.
The TikTok gum challenge was resurrected by Spice King Cameron Walker, whose TikTok is filled with videos featuring Cameron trying the hottest foods available. Not only is he a pro at consuming zesty dishes, but it looks like his palate was made for them. So, it's not exactly a fair challenge for Cameron to toss out into the world.
"The Trouble Bubble Challenge is 16 million Scoville units, and you have to chew it up long enough to blow a bubble," says Cameron in his TikTok. According to the National Institute of Standards and Technology, "the levels of a chemical compound known as capsaicin determine how hot a pepper feels, with the amount of 'heat' expressed with a tool called the Scoville Scale." Apparently 16 million Scoville units is as high as one can go.
Article continues below advertisement
The hot gum in question is CaJohns Trouble Bubble gum which Cameron opens pretty calmly. "It looks just like a regular piece of bubble gum," he says. He tosses into his mouth and begins while looking a bit panicked. There are several failed attempts at blowing a bubble, but it's not because the gum is too much. "I don't even know what I'm doing wrong, but it will not blow a bubble. It was, like, too runny," explains Cameron. He says nothing about its heat.
Article continues below advertisement
Authorities are warning children to say way from Trouble Bubble gum.
It makes sense that Cameron barely blinked while chewing Trouble Bubble gum, but some kids weren't as lucky. As reported by Boston's 7 News WHDH, "several children at an elementary school in Orange went to the hospital on Tuesday after chewing the gum," which prompted police to release a warning. Apparently the gum has the "same active ingredient as police pepper spray, but eight times hotter."
The gum is so powerful that a few children had a reaction just by touching it. Kathleen Woodard's son tried Trouble Bubble and witnessed the response of several children. "Their hands were red, their faces were beet red and they were crying and saying it hurt," she told WHDH. "Some of them were a deep red."
It seems like this TikTok challenge, and the gum in general, should come with a warning.