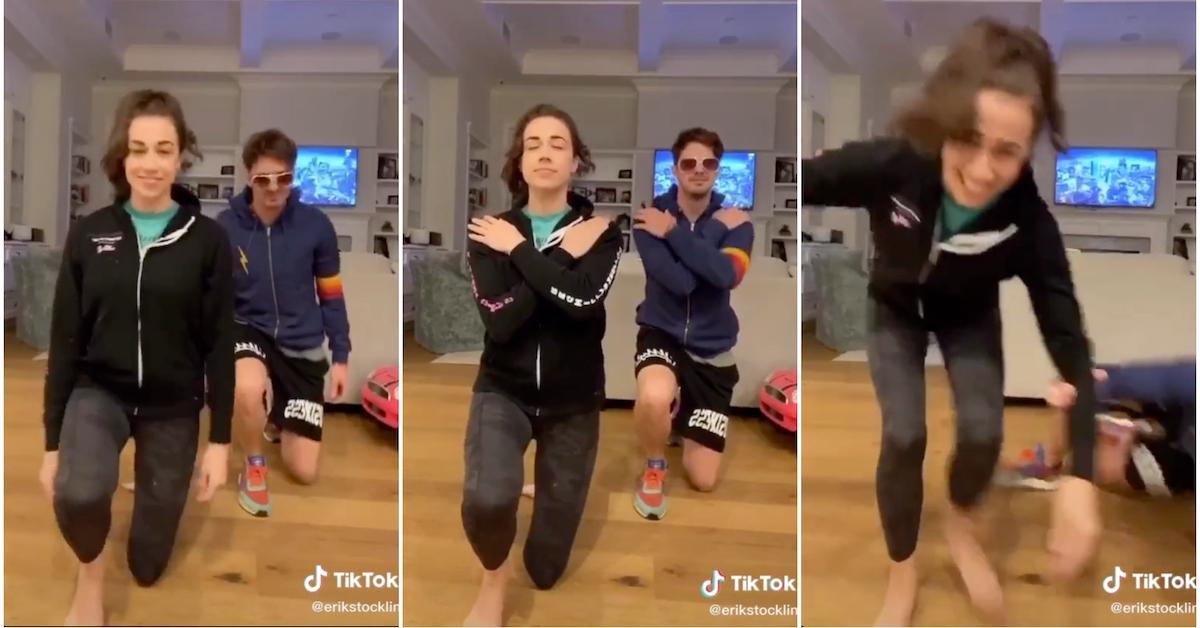 Users Can't Agree on Whether or Not the TikTok Knee Challenge Is Actually Difficult
What is the TikTok knee challenge? With millions of views on the app, the Knee Challenge has gone viral because of its difficulty. Find out what it is.
One easy way to spend hours on TikTok without even realizing it is to check out hashtags for challenge videos. The short video sharing platform was the most downloaded app of 2019, and with addictive challenges and content geared toward shorter attention spans, it's clear why.
Article continues below advertisement
TikTok users engage with one another and increase their exposure on the app by participating in challenges with set parameters. The TikTok knee challenge is a recent trend that has polarized viewers who simply can't agree on whether or not it's actually a difficult task to achieve.
What is the TikTok knee challenge? Before you try out the viral trend, you might want to learn what it involves. Plus, find out below why some are calling it too easy, while others can't understand how to do it.
Article continues below advertisement
What is the TikTok Knee Challenge?
The TikTok Knee Challenge combines balance and a bit of fitness, and it's taken users by storm. With nearly 25 million views on TikTok, the #KneeChallenge (which has also been referred to as the #GetUpOnOneLegChallenge) has been getting attention for both success and epic failure videos.
Those interested in participating in the challenge must get down on one knee in a lunge (like you're getting ready to propose).
While in that position, users cross their arms over their chest, which makes the next step in the challenge much more difficult. By using only the strength of their front knee, participants then try to stand up.
Many have followed the "Try to get up" instructions by Ibra Athie (@Its_Ibra1) and featured them in the background of the videos.
Article continues below advertisement
"Alright, everybody, I've got a new challenge for y'all. Here we go. You get down on one knee, you get up. See how easy that was?" Ibra begins in his original video, which has more than 335,000 likes.
"Alright, let's start. Get down on the same knee. Bring your left arm to your right shoulder. Right arm to your left shoulder. Breathe five times. Bring both arms out. Put them down. Try to get back up," he finishes, before he himself fails to stand up.
Article continues below advertisement
For many, standing up proves to be an impossible task, and a lot of users attribute this to the breathing and arm movements. Some have fallen over or slipped in the process of trying to get up, while others find themselves unable to move at all.
There's more than one variation of the #KneeChallenge on TikTok.
While a large portion of those who make Knee Challenge videos are using Ibra's sound, others have put their own spin on the trend.
Because the back leg can compensate, some users have held their ankles instead of placing their arms across their chests. This can help with balance, but it eliminates the breathing part of the challenge.
Article continues below advertisement
It's unclear why exactly the breathing and arm movements make the #KneeChallenge so difficult, or if it's really just a mind trick. But, it's the main reason why it's gotten so many views on the app.