TikTok Troubles? Here's Why You May Not Be Able to Log in Right Now
Many users trying to access the app were met with a login expired message, unable to login to their accounts. Is the app down? Why can't I log in?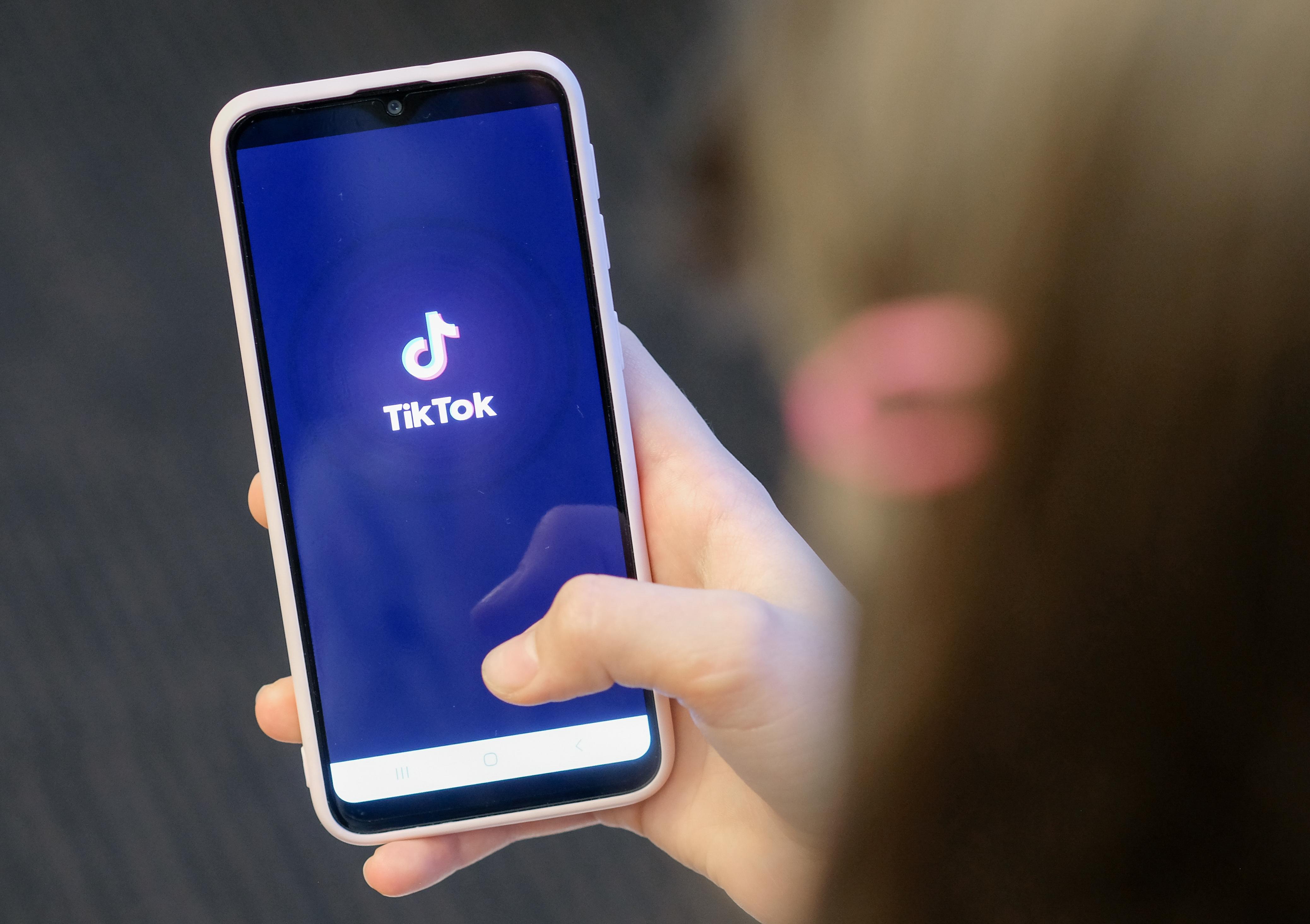 The popular video-sharing app TikTok is home to fun dance routines, comedy bits, and flat-out bad challenges. While the app has some questionable content, scrolling through the site is a great way to pass the time (and trying to learn the dances will give you even more hours of entertainment).
But some users are finding they can't log in to their accounts, receiving error messages like "login expired." Here's why you might not be able to access the app.
Article continues below advertisement
Why am I getting the message "login expired" when I try to log in to TikTok?
Recently, users have gone to the app and found themselves automatically logged out. When they try to access their account, they are unable to, even with the correct passwords. Instead of being directed to the "For You" page, users are being given the error message "login expired," leaving them locked out of the app.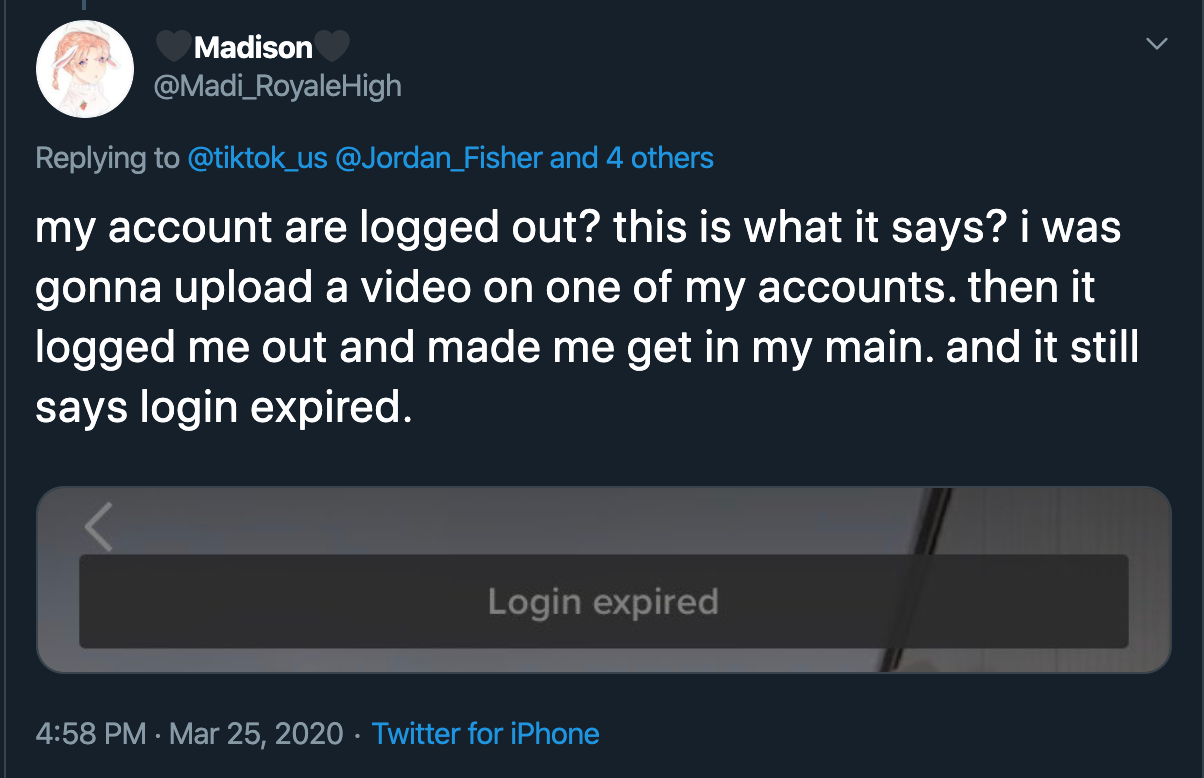 Article continues below advertisement
Unfortunately, there's nothing to do to fix this problem, as it just means that the app is having connection issues. This frequently happens on social media apps, and the only thing to do is wait until the servers are back up.
You can also double-check sites like Down Detector to see if there are reported problems on the app.
Does "login expired" mean my account has been deleted?
A lot of users think that getting the message "login expired" means there is something wrong with their account, or that TikTok has deleted the account altogether.
However, this is not the case. While TikTok has spontaneously deleted accounts before, if you have no reason to believe that your account was deleted, then there is probably just a problem with the app.
Article continues below advertisement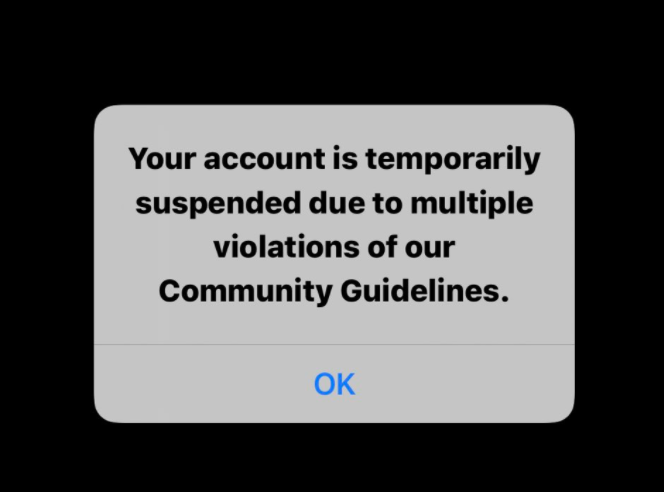 If there isn't any known problem with the app, then it is possible your account was deleted. Usually, TikTok only deletes accounts that violate their terms of service. Unless you've had repeat problems with your videos violating their terms of service and being subsequently removed, then there could be another problem.
Article continues below advertisement
In February 2019, TikTok deleted a bunch of accounts on the app. Of the accounts deleted, all of them were users whose inputted birthdays made them younger than 13, which violated the company's compliance with the Children's Online Privacy Protection Act.
However, those who were of-age but had used an incorrect birthday when creating their account were also deleted, prompting some outrage.
Article continues below advertisement
In response, TikTok said you could report a problem directly in the app, and by submitting a photo of a government ID, you could have your account reinstated.
"We're hearing that a few people are having trouble accessing TikTok today," the company tweeted at the time. "If you typed the wrong birthday, head to the 'Report a Problem' section of the app and provide confirmation that you're age 13 or older by submitting a copy of your government ID."
If you are still having problems accessing your account and think it was wrongfully terminated, we recommend just reporting a problem directly through the app, as that is the only way to potentially get a clear answer.