Shadowbanned on TikTok? Here's What You Can Do About It
Is shadowbanning an urban legend, or the stuff of hardcore reality? How does it impact TikTok users, and what can be done about it? Read on for more.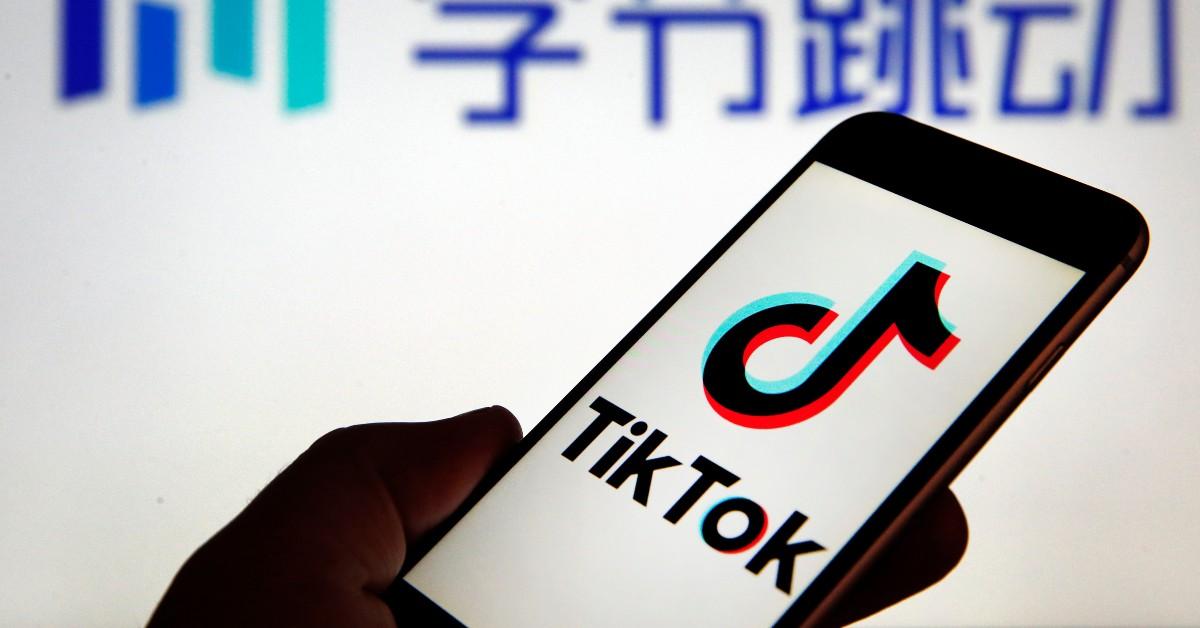 Shadowbanning is commonly understood as the practice of blocking fellow users from accessing the content posted on your profile, searching for your account, or responding to your messages.
On TikTok, it manifests in a sudden drop in the number of views, and in most cases, it makes your videos invisible for users browsing the 'For You' feed. But what else is there to know about the shadowban? What are the most common signs, and what's the easiest way to tackle it?
Article continues below advertisement
So, what would warrant a shadowban on TikTok?
"We do not allow dangerous individuals or organizations to use our platform to promote terrorism, crime, or other types of behavior that could cause harm," state the TikTok Community Guidelines.
"We do not allow content that is excessively gruesome or shocking, especially that promotes or glorifies abject violence or suffering," holds another section.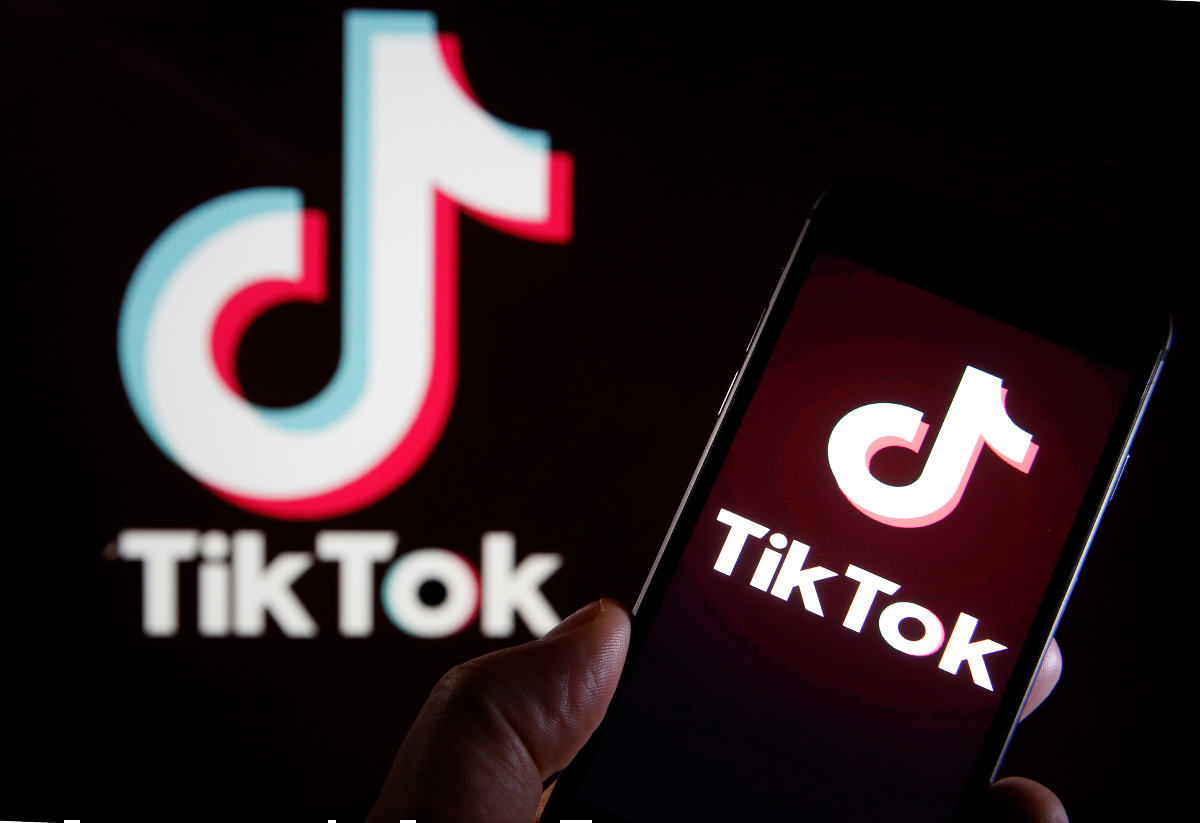 Article continues below advertisement
"We remove all expressions of abuse, including but not limited to violent threats, sexual harassment, disparaging statements regarding appearance, intellect, personality traits, and hygiene," prompts another section.
However, as a quick browse on social media reveals, most users get shadowbanned for more minor forms of misconduct.
Several cosplayers have taken it to Twitter to express their grievances over the practice, noting that they experienced a decrease in traffic without sufficient reason for penalization. As these users allege, shadowbanning can occur regardless of whether the user acted in accord with the community guidelines or not, claiming that certain types of content are subjected to more rigorous censorship.
Article continues below advertisement
"Hey @tiktok us stop shadowbanning my videos! It's getting frustrating. A lot of cosplayers are experiencing this weird shadowban when majority of us have not violated the guidelines," wrote a person on Twitter.
"@tiktok us STOP SHADOWBANNING ME AND ALL THE OTHER COSPLAYERS, AND SENDING US TO THE SHADOW REALM!!!! I WILL START ANOTHER COSPLAYER BOYCOTT ON YOUR APP!!!" wrote another disappointed TikTok user.
Article continues below advertisement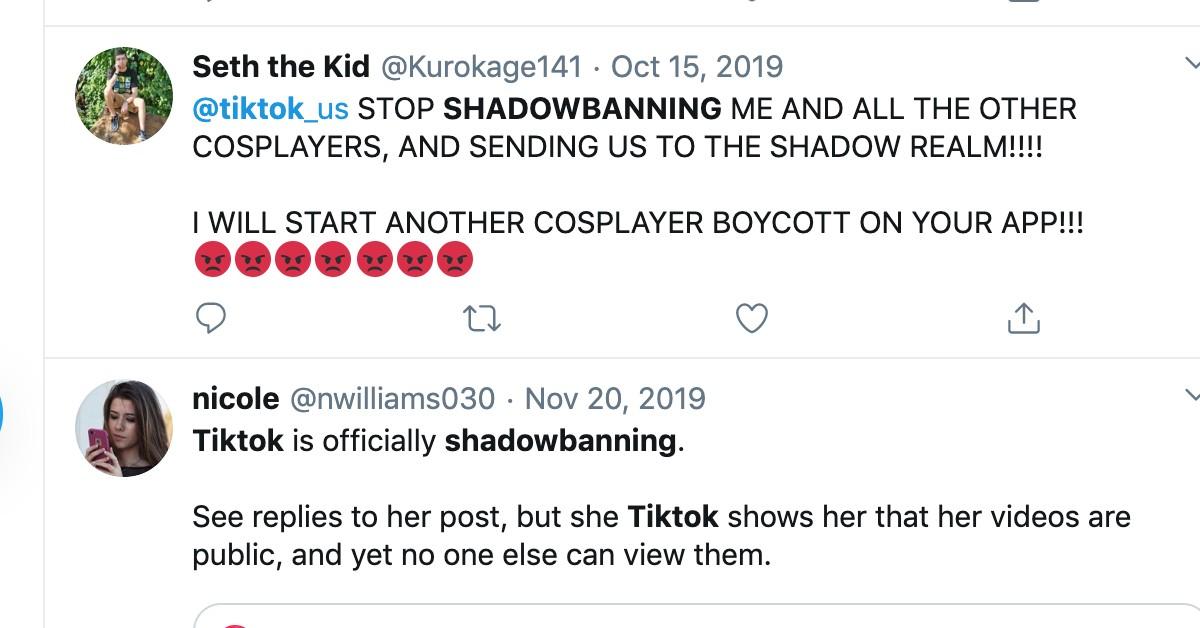 What are the most common signs of shadowbanning?
Shadowbanning can yield to a significant drop in the number of engagements. It affects content creators and social media influencers the worst, as it hinders their ability to reach out to new audiences and build a broader community. However, casual users aren't immune to the practice either. If you're shadowbanned, you are more likely to face difficulties when it comes to maintaining communications with friends, posting comments, and exchanging messages.
Article continues below advertisement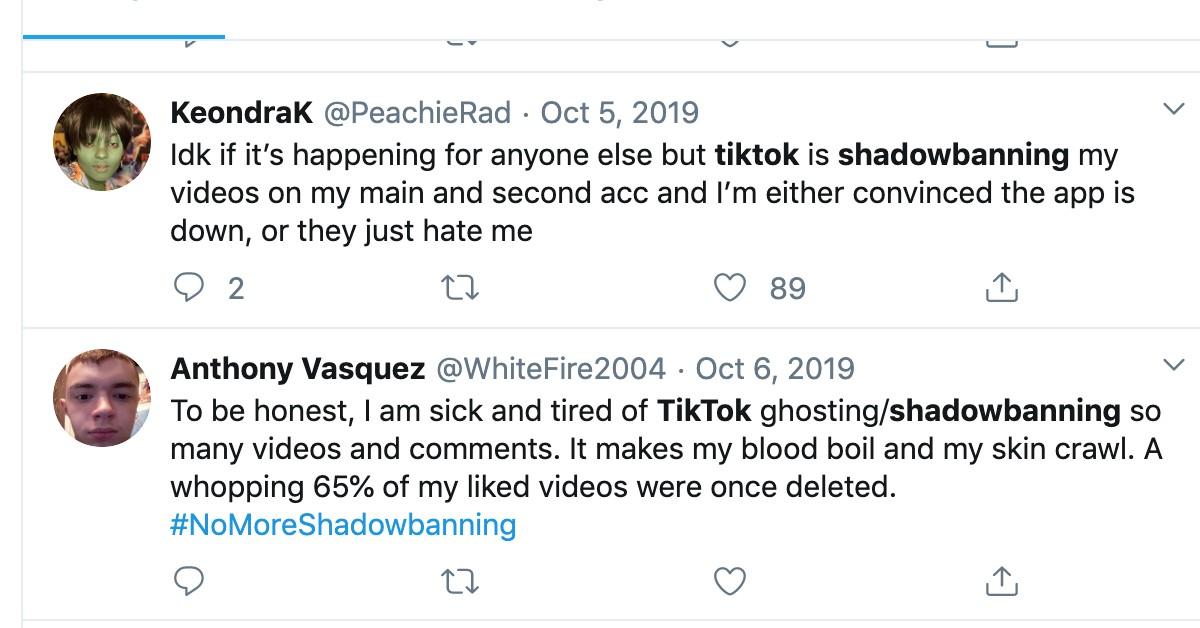 So, how can you counteract shadowbanning?
While there is no foolproof way to counteract shadowbanning, several users have come up with their own solutions.
"Tiktok's Shadow Ban lasts until you retain the recent videos that caused the ban on your account. You have to remove those recent videos and wait for few days to get your account to the normal state," claims a Quora commenter.
"Delete videos that would get you shadow-banned, clear cache, close the app, (maybe turn phone off and back on, depends) wait like 5 min before you reopen Tiktok, MAKE SURE THE APP IS UPDATED! [...] you can "unshadow-ban" yourself if you clean up your account and refresh it properly, it can take you 5 minutes," prompts another person on Quora.
Although there is no secret recipe, most TikTok users believe that you can get your account cleared up by deleting problematic content, updating the app, and putting TikTok on hold for a while.