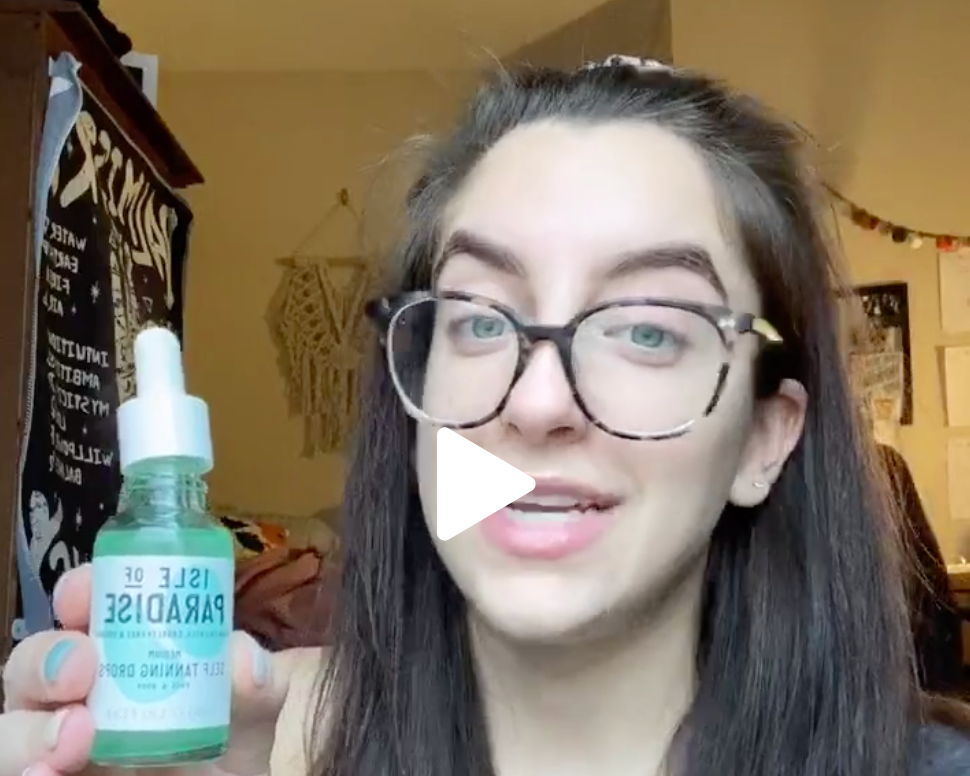 The Tanning Lotion TikTok Is Obsessed With Has Almost 100,000 Hearts on Sephora
Summer is coming, and even though all dreams of taking a vacation have been pretty much put on pause thanks to the coronavirus pandemic, that doesn't mean we can't look like we went on vacation. One way to help with that endeavor is getting yourself some good tanning lotion. If you're not sure which kind to get or which brand works best (because orange streaks are the worst, y'all), leave it to TikTok to help you with that decision.
Article continues below advertisement
If you've been on TikTok recently, you've probably noticed some big-time influencers using a specific bottle of tanning lotion. And it's not exactly the kind of tanning lotion you're used to. Confused? Let us unpack this beauty mystery for you.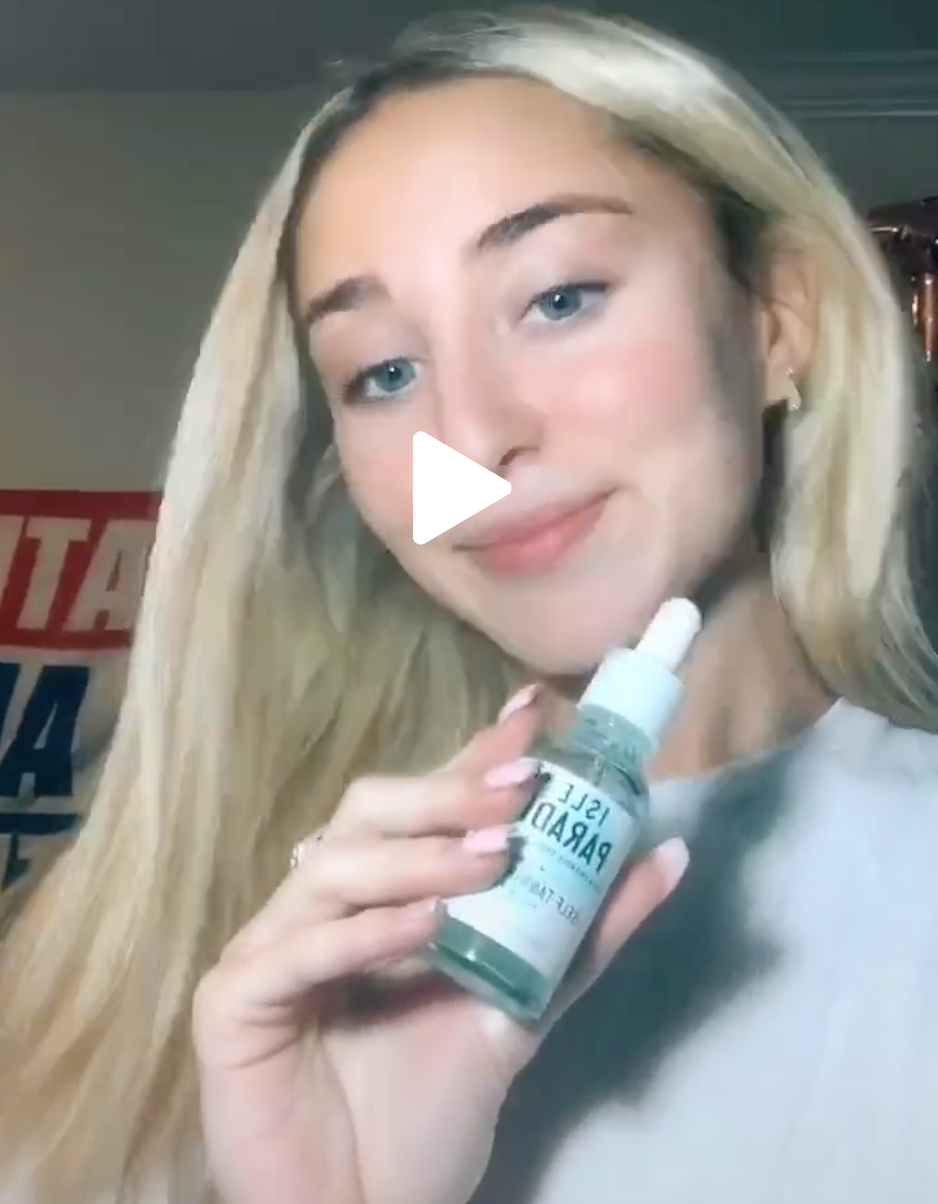 Article continues below advertisement
What's this TikTok tanning lotion everyone is obsessed with?
Influencers like @iwinnieeexi, @francassano1, and @skymandell have been using a bottle of self-tanning drops that they mix with their go-to moisturizer to create a super natural-looking "I just spent five days in Hawaii" glow. The brand is Isle of Paradise, and you can get it for $30 at Sephora. The beauty of this product is that you don't need gloves or worry about having to wash your hands immediately after applying it, nor do you need to fear those uneven streaks that normally come with regular self-tanning sprays and lotions.
Article continues below advertisement
Article continues below advertisement
Article continues below advertisement
All you need to do is add up to a dozen drops of Isle of Paradise to your favorite lotion, mix, and apply. The product comes in three different tones: Light (the peach bottle), Medium (the green bottle), and Dark (the violet bottle). The Sephora product description says, "Isle of Paradise has combined a color corrective approach with a tanning-know-how to bring you your best glow ever—whether that's for the beach or brunch. All drops combine organic tanning actives with avocado, chia seed, and coconut oils for a happy, hydrated glow."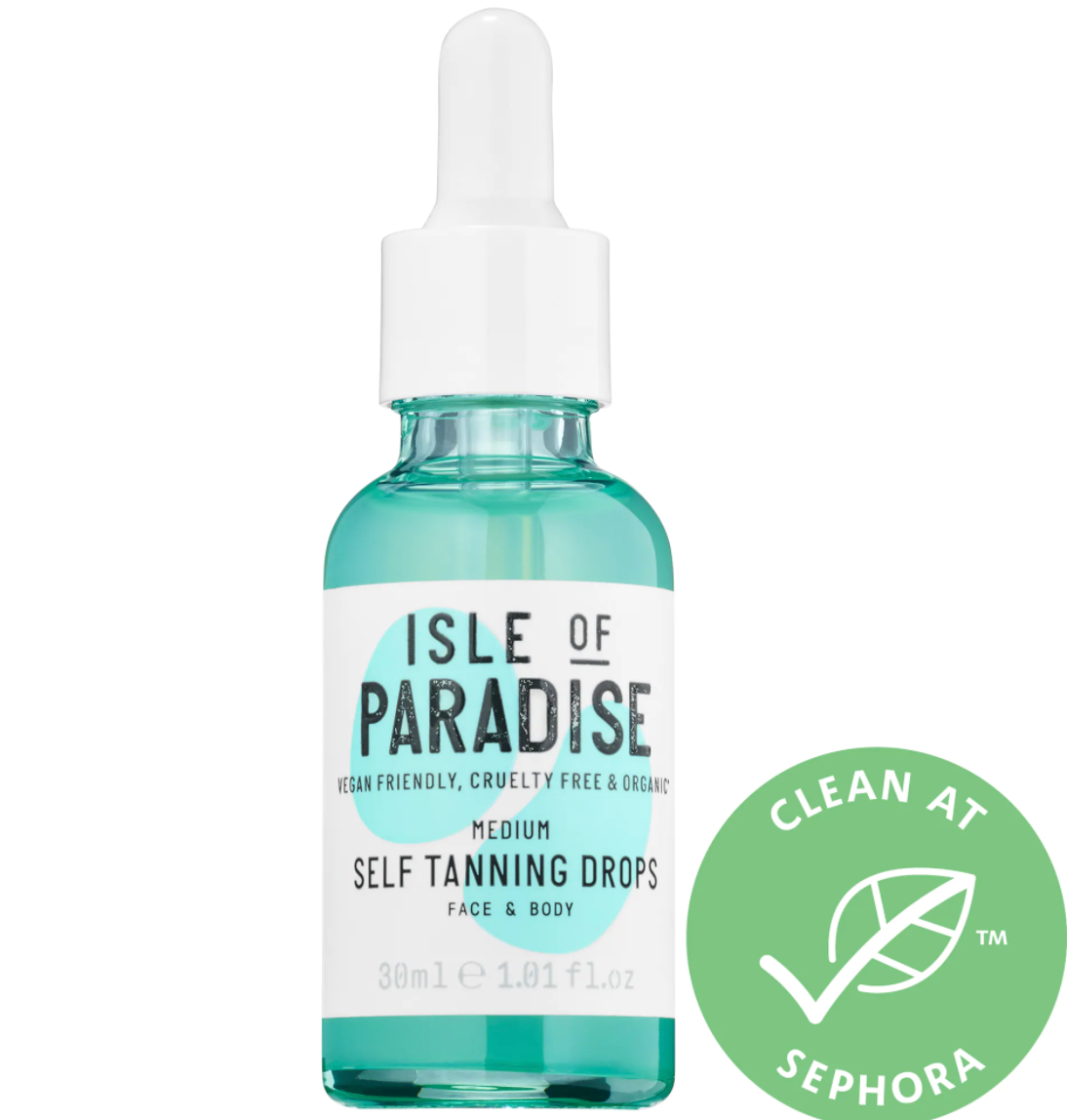 Article continues below advertisement
The peach formula is made with Oxy Glow™complex which is "clinically proven to brighten your skin," the green bottle is made with Super Balance™ that reduces redness, and the violet bottle has Hyper Violet™ that helps avoid orange-y tones. The product currently has four stars, 1,000 reviews, and nearly 95,000 hearts on Sephora. Oh, the power of TikTok.
Isle of Paradise has a variety of tanning products that TikTokers have tried out as well, like @kseniasenn who tried the tanning mousse (which you apply directly to your skin).
Article continues below advertisement
If you're curious to try it out for yourself, get yourself a bottle! It looks like the product hasn't sold out on Sephora — yet.