A Pickle Sweatshirt Has Gone Viral but This Conspiracy Theory Could Explain Why
Attention all you pickle lovers, a viral pickle sweatshirt is making the rounds but some people think its popularity has a sneaky origin.
I don't like pickles. When I bite into a pickle my mouth is flooded with saliva as if to say, "This is not natural. Spit it out. Let me help." And while I've never enjoyed a pickle, I often wonder if some of that has to do with the intense fandom surrounding what is essentially a salty cucumber. I feel the same way about the Dave Matthews Band. Their fans are insufferable therefore I struggle to enjoy the music.
Article continues below advertisement
Maybe I'm being too harsh on a food that can be eaten solo, in a burger, or as one insane person suggested: on a peanut butter sandwich. There are certainly enough varieties; perhaps I need to try them all. Only then will I be able to understand why a pickle sweatshirt is breaking social media. People are clamoring for it, but a conspiracy theory has emerged from the brine. Is its popularity organic, or is something else at play? Let's get into why a pickle sweatshirt is such a big dill.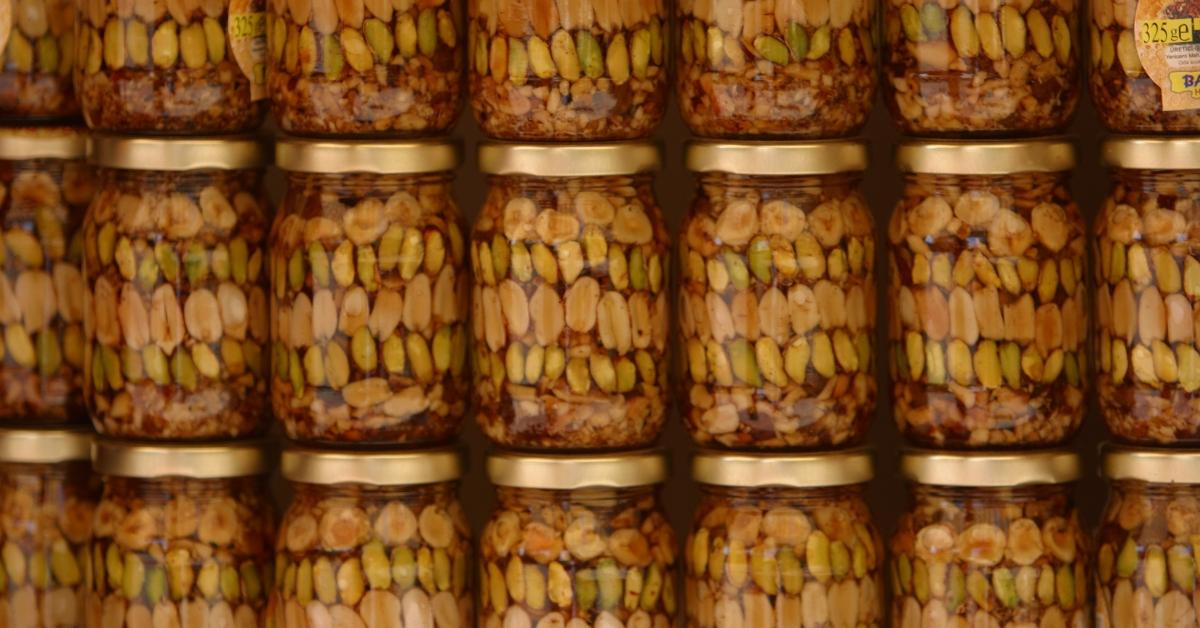 Article continues below advertisement
Are these pickle sweatshirts really that delicious?
On the one hand, small corners of the internet don't like it when something gains traction. There's a sweet spot where people are very supportive of something then suddenly they turn on it, and decide it's too much. This is when someone tries to destroy that thing, or find an insidious reason as to why it's in vogue.
Vic, who is part of the @1800tshirts TikTok account, recently dropped a conspiracy theory explaining why the pickle sweatshirt is suddenly everywhere. Unrelated, the @1800tshirts TikTok is wildly confusing. What is its mission? Who can say?
Article continues below advertisement
In an effort to get to the tart bottom of the pickle sweatshirt, Vic did a "deep dive into figuring out what the conspiracy around this pickle jar sweatshirt that's blowing up all over TikTok is." He really seemed to relish this self-imposed task.
Article continues below advertisement
Vic uploaded his video on Aug. 12, 2023, and at the time, over 15,000 pickle jar sweatshirts had been sold. People were willing to fork over $44 for this gherkin gear. That seems like a bit much, right?
The pricing is what grabbed Vic's attention first. It all begins on the Bad Addiction TikTok where its founder, Jessica Slone, is really "pushing the pickle jar sweatshirt." Speaking of the sweatshirt, the design is printed on Gildan which if bought in bulk will cost about $13 per sweatshirt. So that's a $30 markup that is probably fair considering the time and labor that goes into pressing the design into them.
Article continues below advertisement
After not seeing much else about the pickle sweatshirt, Vic checked out the influencers who were purchasing and pushing it. He finally found a video where he claims the people promoting it are eligible for commission. In fact, that notification is on all the videos shouting it out.
Article continues below advertisement
"When a creator is eligible for commission it means two things," explains Vic. "One, they get a cut of the sales of the product that they're promoting. Number two, they sign up for the affiliate program to promote the TikTok shop." So, what is a TikTok shop? It's basically their response to Amazon's influencer program. TikTok is really trying to give Amazon a run for its money.
Article continues below advertisement
Naturally, influencers know that any videos promoting a TikTok shop will get more love from the algorithm. Pretty soon your feeds will be nothing but TikTok shop promotions. What a fun dystopian future that will be! Hopefully it will send everyone back to the malls, where capitalism made sense! But I digress, into the 1990s.
Another aspect of the TikTok influencer videos gleefully showing off the pickle jar sweatshirt that came to Vic's attention was a caption that read, "I got a $50 coupon off anything in the TikTok shop." What this means is, those influencers then get the sweatshirt for free, which leads to more views. This is like an ouroboros made entirely of pickles.
Article continues below advertisement
To recap, influencers get a free sweatshirt they can make a commission from. TikTok then rewards these videos by pushing them into people's timelines which leads to regular non-influencers purchasing the pickle jar sweatshirt. I'm not sure this is a conspiracy theory as much as it's a marketing tactic. In fact, it's pretty standard when it comes to social media–related sales.
Article continues below advertisement
Now that we've said pickle jar sweatshirt so many times, here's where you can buy it.
You can buy this sweatshirt directly from the Bad Addiction Boutique. There are cheaper versions on Amazon and I don't know who actually designed the pickle jars graphic, but why not stick with Bad Addiction because it's a small business.
They also have non-pickle designs if you're someone like me, whose mouth prefers to exorcise pickles as if they are the devil themselves. Also, be smart when it comes to TikTok shop. Not everything is a scam but there are things to look out for. The Washington Post released a helpful guide that includes things like, avoid any shop whose comments are turned off and maybe don't buy something you would eat or put on your skin. A pickle jar sweatshirt, unlike actual pickles, is just plain fun.