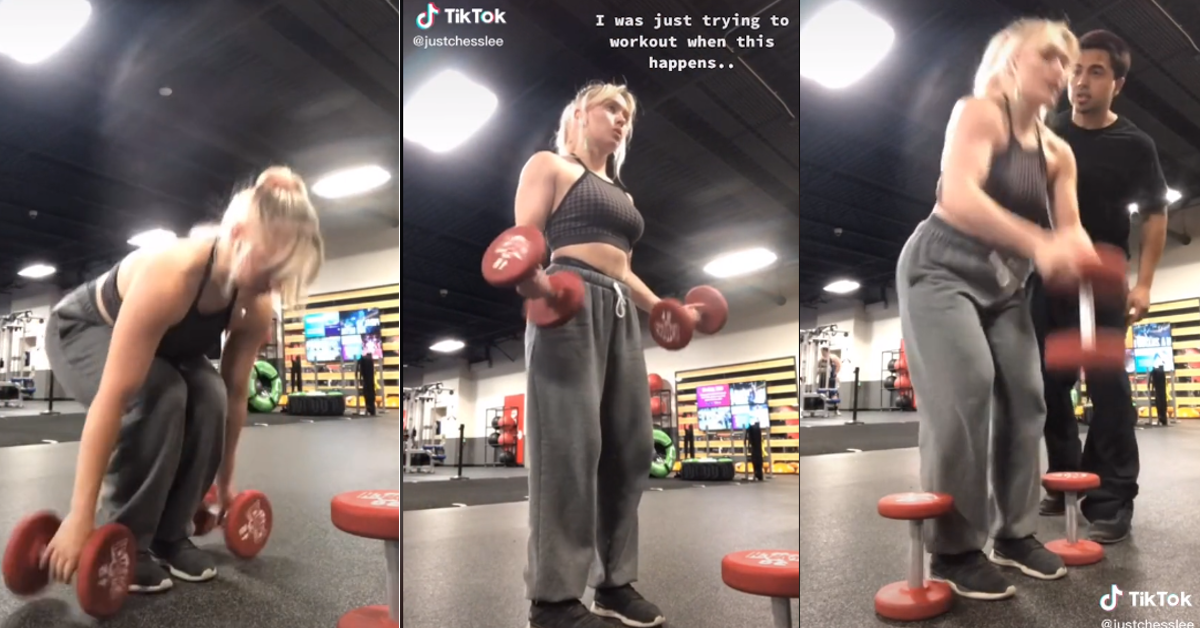 Gym Creep Who Harassed Woman for Months Plays Himself, Gets Banned From Location
Despite the fact that people are becoming more outwardly sexual online and willing to openly discuss their romantic lives, they're having less sex than their ancestors.
It's easy to blame this "lack of game" an unwillingness to engage with those we find attractive on the digital revolution, something that wasn't exactly helped by the pandemic either.
Article continues below advertisement
It's much more difficult to flirt in person than it is on a phone. The same way someone can seem fabulous on Instagram or TikTok: looking like a top dancer or a professional boxer or chef online is way different than doing it in real life, folks can be a regular Cassanova in DMs, but if it came down to them approaching a love interest IRL, they freeze up and are too afraid to throw that metaphoric punch.
The problem is some folks are absolute creeps in how they go and hit on someone — and the results range from embarrassing to downright scary.
Some people just absolutely stink at "reading the room." Either that or they just don't care about making another person uncomfortable or they don't take rejection well.
Like the dude who honestly thinks that their waitress/bartender is flirting with them, or that it's perfectly OK to hit on that cute girl at the gym.
Article continues below advertisement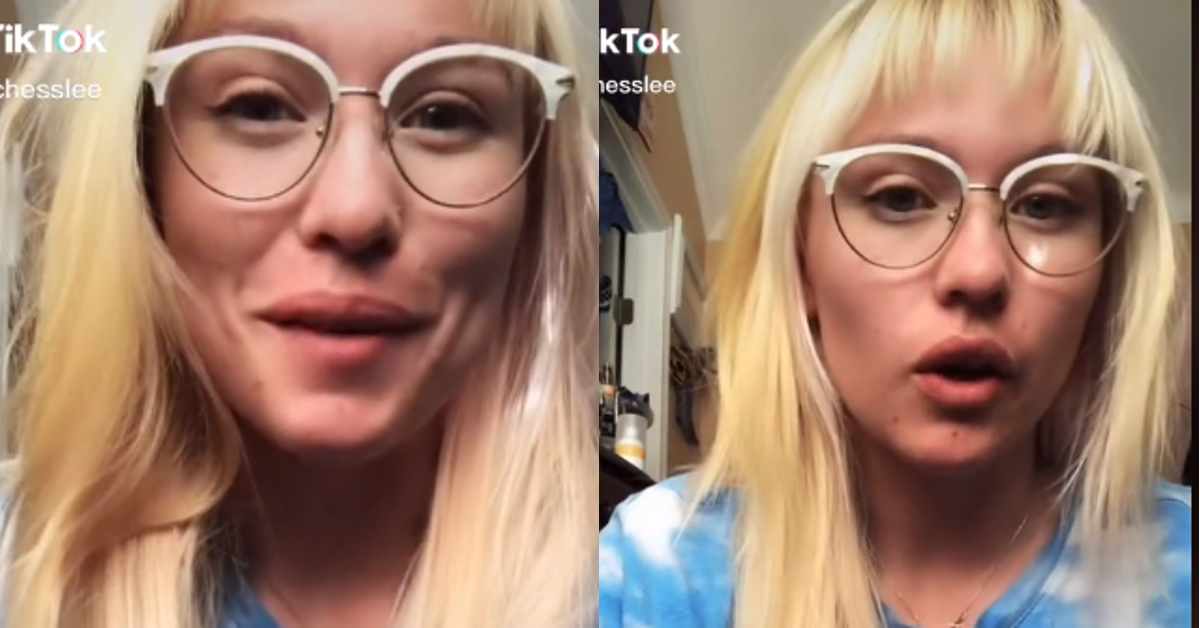 Unfortunately for Chelsie Gleason, she had to deal with one guy's inability to leave her alone while she worked out at her local Crunch Fitness.
The TikTok-er often uploads videos of herself working out on the video-sharing platform and has amassed 140.2k followers as a result.
Article continues below advertisement
In the clip she can be seen performing single arm bicep curls, then staggered with a heavier "goblet" style curl. She's staring ahead while working out, headphones in her ears as she just tries to get her workout in.
Because she was recording, she was able to capture the man who she said had been harassing her for quite some time.
Article continues below advertisement
He ambles up behind her in the video as she does her best to ignore him. He says something to her, looking visibly annoyed that she's ignoring him. Due to the volume of the music playing in the gym, it's difficult to hear exactly what he says to the young woman.
Article continues below advertisement
He then gets extremely close to her while she works out, frightening to TikTok-er who jumps away from him, screaming "Don't come near me" as he storms off.
Some commenters applauded Chelsie's actions, while others said they would've taken things further by tossing weights at him.
Article continues below advertisement
Other TikTok users cited Chelsie's video as the reason why they decided to only exercise in an all-women's gym, or that they stick to the women's section in their respective fitness centers.
Others suggested that Chelsie show the footage to Crunch gym staff and she responded that she did, which resulted in the member who approached her getting banned from the gym.

In follow-up clips, Chelsie added more to the story. She complimented Crunch staff, thanking them for the actions that helped get the gym member in question permanently removed from the premises.
Chelsie's case is sadly another entry in a mounting resistance movement of women who are combating frequent harassment at gyms.