Woman Accidentally Buys "Hideous" Salvador Dali Original Painting for $4,000
A TikToker felt left out during an auction and decided to bid on a Salvador Dali piece she ended up winning for just $4,000.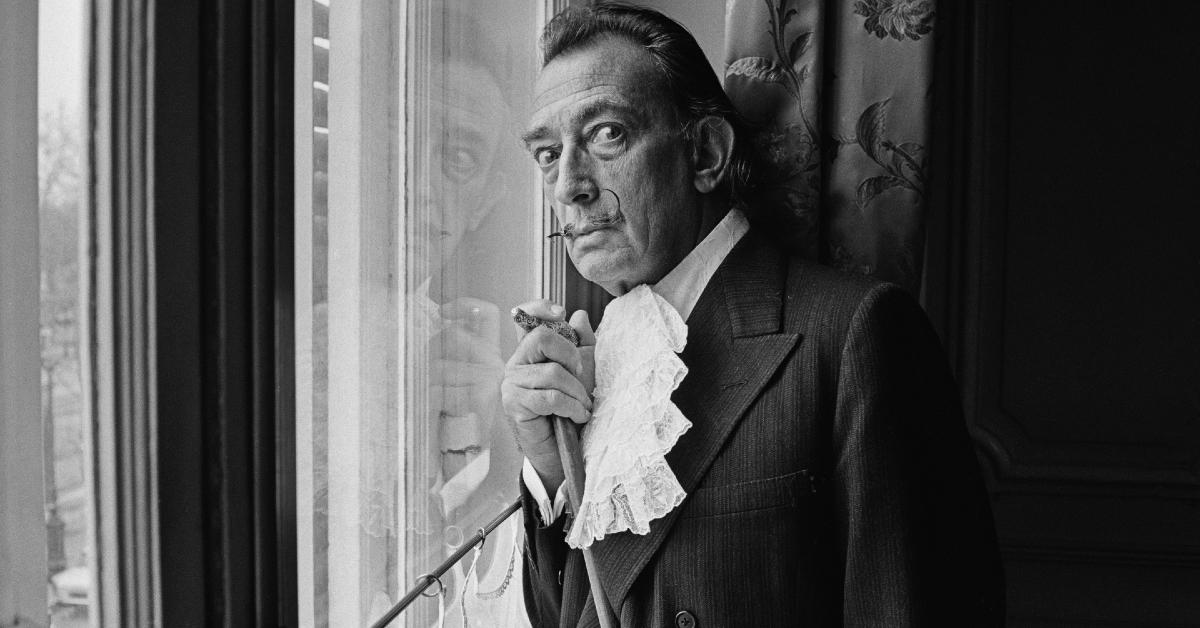 Salvador Dali is one of the most recognizable and celebrated modern artists of all time. A prodigy from a young age, he was known as the face of the surrealist movement and was a verifiable character, not settling for his innate gift for artwork, he constantly pushed the boundaries of expression and created pieces that have been featured in exhibits all over the world.
Article continues below advertisement
Dali was so famous, in fact, he would get away with eating at restaurants for free because he would pay for his tabs with checks he would "doodle" on the back of. Servers would see this and not want to cash the checks, as his drawings were presumably worth way more than whatever he ordered.
So to own a piece of original artwork from Dali would be a big deal. This is exactly what TikToker and appreciator of Art History Danielle Allen did after attending an auction and bidding on the piece just because she wanted to feel included as part of the whole process. After noticing that no one else was placing a bid on the piece, she realized that there was a good opportunity she'd win the item.
Article continues below advertisement
And then she did. The minimum bid for the print was estimated at $15,000, so she probably didn't think she would be in any danger of winning the piece when she placed a bid in for $4,000. But after "the longest ten seconds of [her] life" Danielle said the auctioneer awarded the piece of artwork to her.
Article continues below advertisement
To say she was surprised would be an understatement: MSN reports that there were some pieces at the same auction she attended which sold for $75,000.
Article continues below advertisement

Now, in a viral TikTok, Danielle said that she's looking for folks to buy the print, and that the bidding begins at $20,000. "Come on right people, don't let me down," the firefighter said.
Article continues below advertisement

In her viral TikTok, Danielle said that she played out a scenario in her head where she would bid $4,000 and then someone else would have outbid her for "five g's....that's what I wanted to happen." However, the end result played out differently. So what she ended up with was a Dali "Treenis" engraving.
Article continues below advertisement

Article continues below advertisement

Ultimately, Dali's artwork wasn't included in the collection and an Italian artist's works were picked instead, however, this hasn't stopped the Spanish artist's work from living on as the stuff of artistic legend. Even though Dali was a modern artist who went through a number of different movements and adapted a variety of different styles, there was a heavy religious imagery in a lot of his work, so seeing his take on Dante's writing yielded uniquely interesting results.
Article continues below advertisement

The piece that Danielle purchased wasn't from Dali's take on the Divine Comedy, however, but a depiction of The Oak and the Reed by Jean la Fontaine, which is actually one of Aesop's Fables.
Article continues below advertisement

While Danielle did put out there that she's willing to sell the piece, she ultimately says she's going to hold onto it unless she gets an exorbitant amount of money for it, even if she believes the artwork is "hideous."
But hey, not everyone can say that they won an original Dali for $4,000.