"My Biggest Mistake" — Woman Explains How She "Accidentally" Took Neighbor's Son on Vacation After Miscommunication
A woman says she accidentally took her neighbor's toddler on vacation for a week in a now viral clip on the popular social media platform.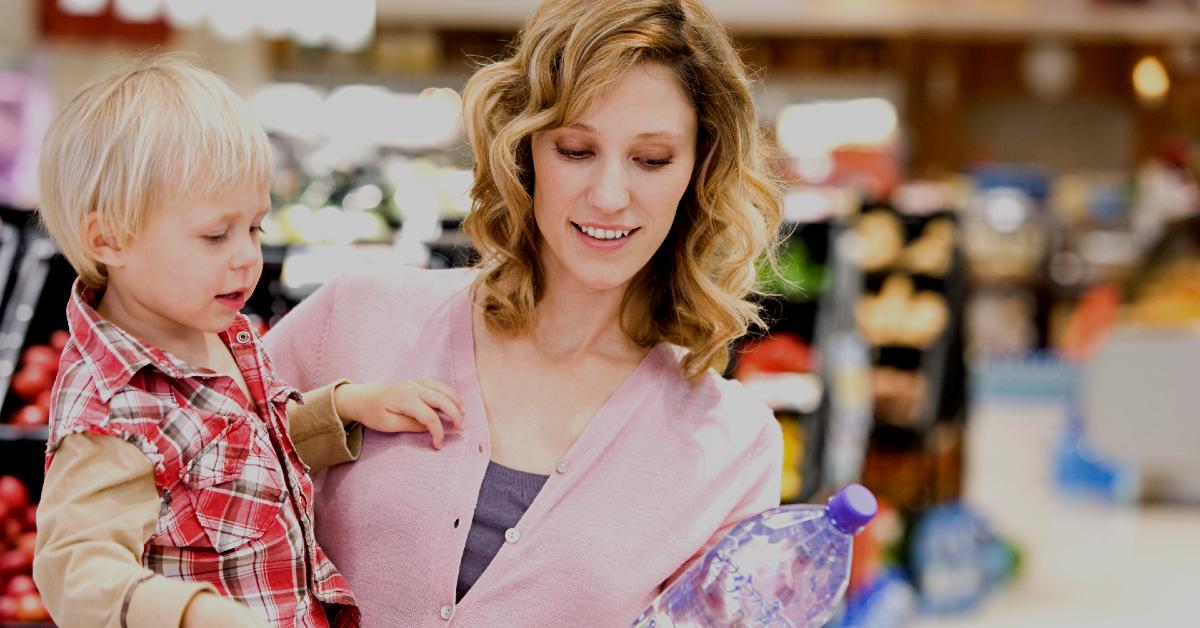 A TikToker who posts under the handle @seenasyouasked went viral after sharing a crazy story about how misunderstanding one phrase from her neighbor led her to take the neighbor's son on vacation to London for a week.
Article continues below advertisement
"This is the biggest mistake I have ever made in my life. I was like 20 years old, newly married, lived next door to a family with a toddler. He was like 2, and I used to look after him sometimes, babysit for a couple of hours, help his mum out. Then, one day she came over to me and she said 'could you look after my son and would you mind having him overnight?'"
The TikToker said this was no problem and she was more than happy to have the little guy over her place for the night since her neighbor was going to be out for the evening. However, there was only one little issue with the sleepover plans: @seenasyouasked informed her neighbor she'd actually be going on vacation the following day.
Article continues below advertisement
Her neighbor assured her that was fine, but there must've been a difference in how they both translated that bit of data at the time. "So Monday, comes along, she drops off this sweet little boy. He stayed overnight, early Tuesday morning we all packed up in the car I popped him in his car seat. We drove off to London, we lived in Birmingham, right? All the way to London, stayed in a hotel. I got the hotel to give us a little cot. He was so lovely..."
Article continues below advertisement
The vacation with her neighbor's toddler went off without a hitch and the kid was pretty much a perfect angel the entire time. From the sound of it, @seenasyouasked had an amazing time on the London vacation with the child as well, her voice lilting the entire time she relayed this part of the story.

Article continues below advertisement
She did mention, however, that the boy's mom didn't pack him with enough nappies (diapers) for the weeklong vacation and she had to buy him some more.
It should also be mentioned that this happened during the '90s, when not everyone had a cell phone on them where they could just give one another a ring at a moment's notice.

Article continues below advertisement
She continued to tell her story, saying the little kid and "he didn't really seem to miss his mum that much" during the vacation since he knew @seenasyouasked so well, and since her husband was working in London and her days were free, she spent it hanging out with the kid.

Article continues below advertisement
She took him to the zoo and went walking around Hyde Park and it sounds like this little guy just ended up having the best time ever. She didn't know her neighbor's phone number since she lived right next door and would talk to her face-to-face whenever she needed to speak. However, she sent her postcards from London to Birmingham every day so the mum knew everything was OK and her kid was fine.

Article continues below advertisement
When the TikToker finally arrived home and pulled up in the driveway, the neighbor walked out and was "all smiles." Everything seemed like it was fine; the TikToker babysat her neighbor's kid for a week and the child's mom was probably happy to have a bit of a break from maternal duties.
Article continues below advertisement
However, and maybe it's because folks in Birmingham in the '90s are the most polite individuals to have ever existed, the TikToker's neighbor tells her, "I do have to say something though, when I said that's fine, I mean I'll come back Tuesday morning before you go and get him. Didn't actually mean for you to take him on holiday for the whole week."

Article continues below advertisement
The TikToker was dumbfounded: "Well thank God I'd sent the postcards, cuz you know she trusted me enough for like 24 hours and then the first postcard arrived and she was like "OK," I was like, 'Oh my God I'm so sorry! Can't believe I took your kid!"
The mom wasn't upset — she thanked the TikToker and said she had a great time.

Article continues below advertisement
TikTokers were shocked at the nonchalance of the entire story, stating that things would've probably went down way different today, even with cell phones. Others were shocked that @seenasyouasked misconstrued the mother's comments that way, and didn't know why she would assume "that's fine" meant "take my kid on vacation for the week."

Would you have interpreted the mom's comments that way? Or are you just shocked and relieved everything turned out as fine as it did?