TikToker Wants Vasectomy for Husband So He Won't Have Kids with Another Woman
A TikTok user stirred controversy on the platform after delineating her reasoning for why she wants her husband to get a vasectomy.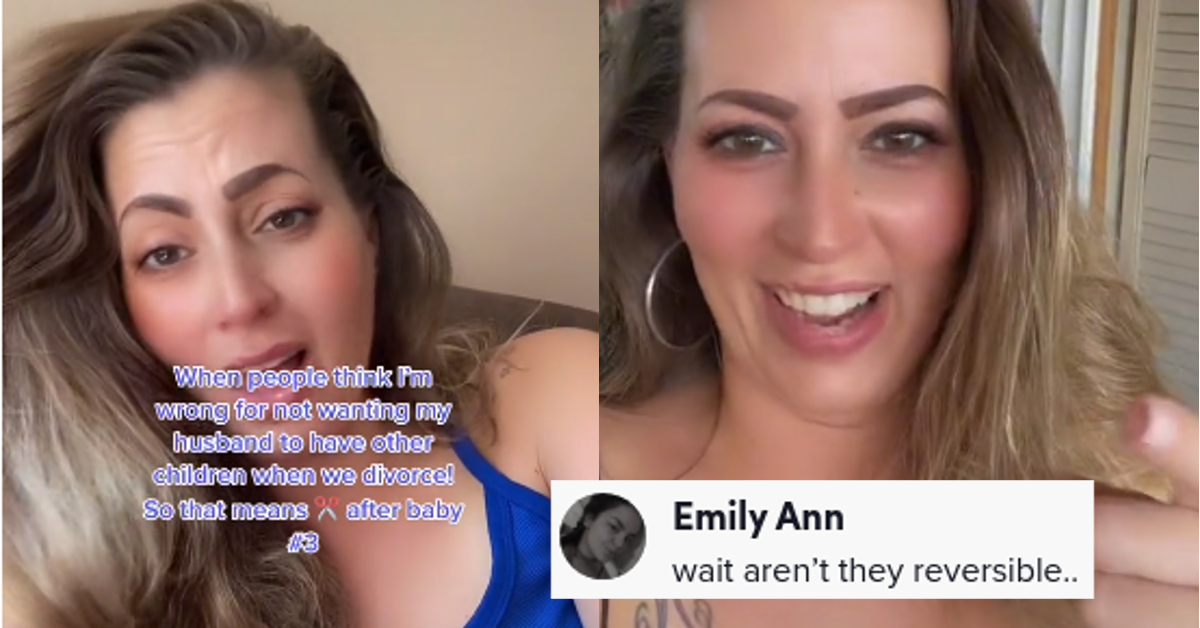 Whenever matters of the heart are involved, people tend to act a little out of pocket, which is understandable. Emotions are running high and you start to get a bit possessive if not jealous. There are some doctors and tons of opinion pieces that surmise there is certainly a "healthy" amount of jealousy a relationship should have, which makes sense.
Article continues below advertisement
If you really care about someone and the connection you have with them, being territorial or getting angry at the thought that another might swoop in and try to mess that up is only natural. However, there are some limits to those emotions. If you're constantly scoping out someone's phone, text messages, and/or staking them out to see if they're meeting up with someone else behind your back, that's probably not a healthy way to go about living.
Taking that even further, being domineering and trying to control every aspect of their life is also a horrible character trait to have, Which could be why so many TikTokers are freaked out by this one woman's admission that she's urging her husband to get a vasectomy so that if they ever were to split up, he could never have children with a different person.
Article continues below advertisement
User @swfl_mommanicoleof2 posted a now-viral clip on the popular video-sharing platform that states: "When people think I'm wrong for not wanting my husband to have other children when we divorce. So that means snip after baby number three."
Article continues below advertisement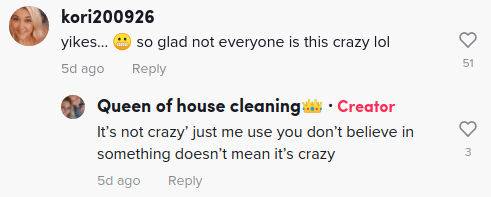 Even though it was a short statement there was a lot that commenters took issue with. Firstly, it was the Mom's wording of her TikTok: "when we divorce" makes it seem like she plans on separating from her husband. To take things further, it paints the picture of a person who is only entering a relationship with a person so they can have children, and that this individual is essentially expendable.
Article continues below advertisement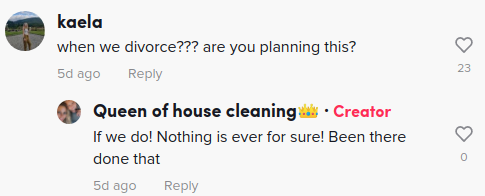 On top of all that, "making" said individuals sterilize themselves to preclude them from having any more children with another person is an admission that many found "sadistic."
Article continues below advertisement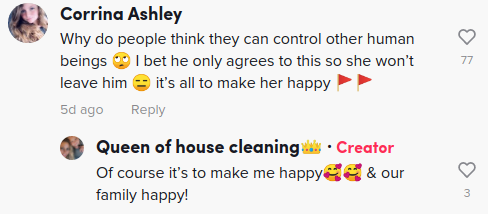 In the video, the self-proclaimed "Queen of house cleaning" drove her point home by lip-syncing to song lyrics that state, "I could say I'm sorry but I'm not" as she stares into the camera.
Article continues below advertisement

One commenter wondered if OP would be willing to take the same measures and if their sterilization was a two-way street: "does this mean you are getting a procedure as well? surely it wouldn't be fair to only make the husband do it, and him "trust" that you'll hold up your end of the deal. don't get me wrong I love this idea and hubby and I would probably do it to, but are you both getting "fixed?" if not, that doesn't seem to[o] fair."
Article continues below advertisement
According to the TikToker, she would be willing to undergo a procedure to sterilize herself as well as the two have an agreement that they will not have children outside of their current marriage.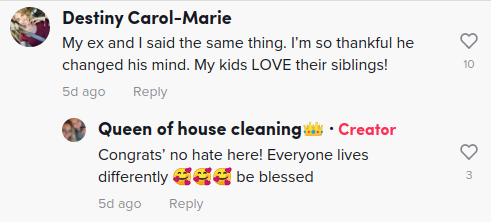 Article continues below advertisement
And while there were a lot of people who disagree with the TikToker who appeared to be very serious about her post in the comments section, there were some who thought that the TikToker's feelings were valid: "I think what you want is understandable and that is a very good man that truly loves you and his children if he is willing to do that."

What do you think? Are the TikToker's feelings coming from a place of "healthy jealousy" or is she like some commenters said "monstrous" for wanting a partner she seems to plan on divorcing get a vasectomy just so he can't have children with another?