Server Blasts Customers Who Stayed at Table for Six Hours, Left Awful Tip
A server went viral on TikTok after blasting a group of customers who stayed at their table for six hours and left a low tip.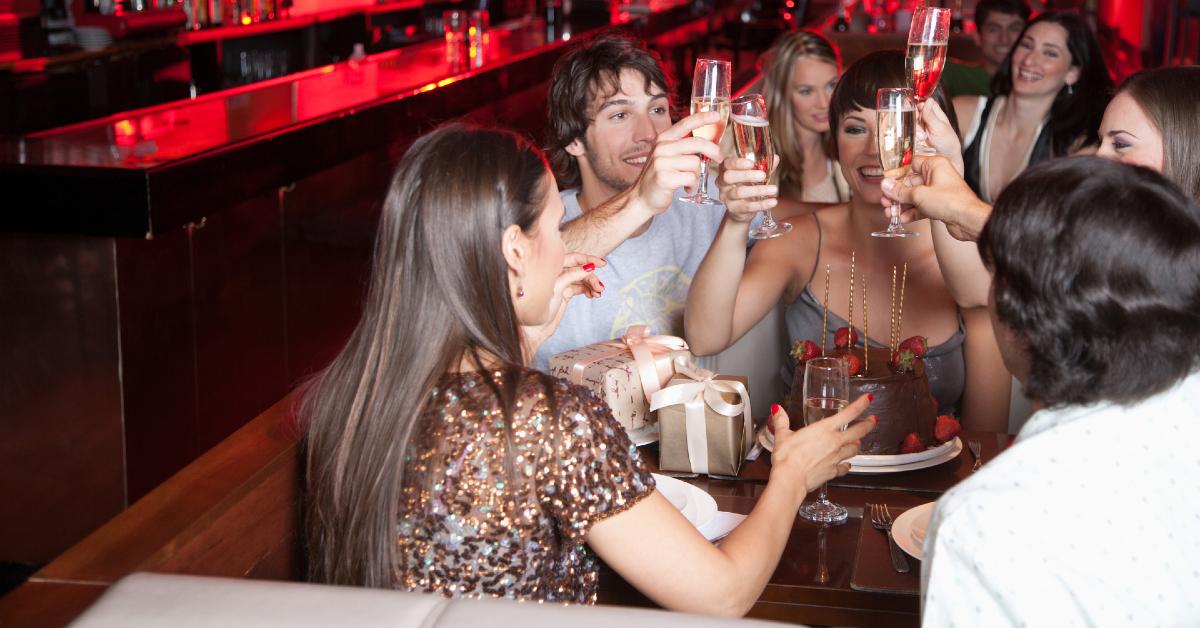 A server by the name of Kristina Withers who posts on TikTok under the handle @krisswith went viral on the popular social media platform after going on a tirade against a couple who overstayed their welcome during a closing shift she was working. Kristina was furious because the couple were the only two folks she was serving for the evening and they left a lousy tip.
Article continues below advertisement
She says in the video, "Y'all I just had a table sit in my section for six hours. They got there before I even got to work. I got to work at 5:30 my co-worker that gets there at 3 o'clock had already served them and cashed them out by the time I got there at 5:30 tonight. They were fine, they were chilling. They were good to go. Cashed out, no worries."
Kristina continued, "Like at seven o'clock, so three hours after he cashed them out, they came up to me and was like who's our server? Because we want to order some drinks and some dinner. By this time, my co-worker is like already done for the night, so I'm like OK I'll just take your orders since I'm closing I'm gonna be here. We'll get you some food, we'll get you in and out it's gonna be good to go nice and easy, right?"
Article continues below advertisement
As you can probably already tell from the way that Kristina started the story, things did not end up nice and easy for the server, "Wrong. They each get a drink, a glass of wine, and a margarita. They get their food. Two taco plates, easy peasy. They're eating the tacos done with the tacos, take their plates."
Article continues below advertisement
"He gets another margarita, she's done. Drinking. OK, this is like, 8 o'clock. We close at 10 PM. Guess who the last motherf**king table in the goddamn restaurant was? These two lovely motherf**kers, that's who."

Article continues below advertisement
Kristina adds that even though the customers spent an inordinate amount of time at the restaurant, they didn't even consider that they took up a lot of the servers' time or potentially cut into the tips that they could've been earning in this time period. "The best part though, the very best part they didn't even tip twenty percent."
While tipping culture in the United States has been a hot topic of conversation, with throngs of people calling out the practice in various social media posts at eateries, coffee shops, and cafes where people believe that tips shouldn't be considered the norm, it's understood that if you receive satisfactory service at a restaurant, especially with rising inflation, you should always tip 20 percent of your bill.
Article continues below advertisement

Many servers would argue that this number should jump up for the couple who stayed at the restaurant for six or so hours at the restaurant since they were potentially eating into the gratuities Kristina may have otherwise received had other customers sat in her section.
Article continues below advertisement
"They were my only table. Like I know I was giving them great service probably overly good service because again they were my only table so I'm like oh are you good? Oh let me fill your water, oh let me grab that plate. Oh let me get you some more salsa. Like I had nothing else to f**king do I know that I gave good service to them."

Article continues below advertisement
While it's evident that the TikToker has some strong opinions on sitting in a restaurant for that long, Kristina ended her video with a strong message on how to justify that for employees who are trying to earn a living serving folks their food and drinks, "So if you're going to sit in a restaurant for six f**king hours, there should be like a f**king table fee."
She concluded, "Like five dollars a f**king hour if you're sitting there, not drinking and not buying anything, it's a f**king joke. But at the same time I've never been more happy to receive a f**king ten percent tip, because that means they're on their way out. See ya the f**k later b***hes!"
Article continues below advertisement

Throngs of TikTokers who viewed Kristina's post couldn't agree more. Some of them were restaurant customers themselves who expressed sympathy stating that they are very cognizant of servers' time and reliance on tips for a living.
Article continues below advertisement
Others mentioned that they were servers themselves and thought that those who take up a table for so long should be charged "rent" for taking up said table, and then there were those who just couldn't believe anyone would be sitting at a table for that long.

What do you think? Should there be an implied understanding of a "time limit" at tables? Or would that make customers ultimately feel like they're being "rushed" out of the door and that restaurants should bear the brunt of paying their servers more, not customers?