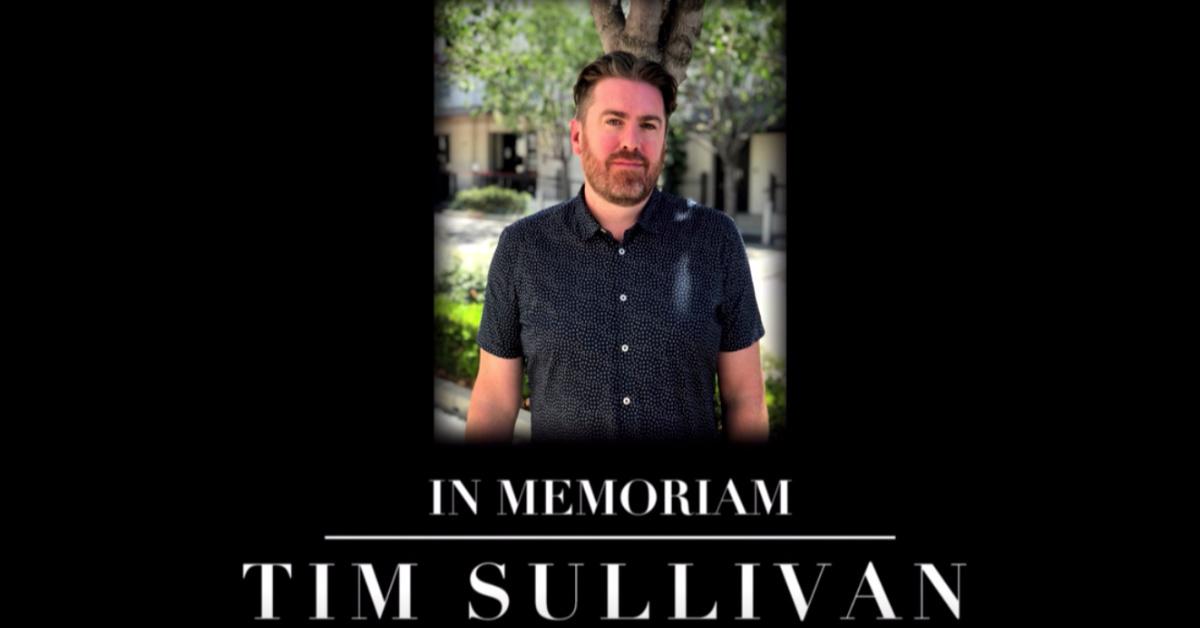 Netflix's 'Floor Is Lava' Honors Late Producer Tim Sullivan in First Episode
If you haven't seen Netflix's Floor Is Lava yet, you should probably check it out. It's a new competition show that requires players to navigate their way through a room without touching the floor — because it's lava (OK, it's actually slime). Basically, it's all of your childhood dreams (or maybe nightmares?) come true, and although it's super silly at times, it's also a lot of fun to watch.
Article continues below advertisement
However, the first episode of Floor Is Lava ends on quite a somber note. After the winning team receives their prize, audiences see an in memoriam slide paying tribute to someone named Tim Sullivan. Here's what we know about Tim.
Article continues below advertisement
Tim Sullivan was an Executive Producer on Netflix's 'Floor Is Lava.'
According to Montclair Local, Tim Sullivan passed away on May 18, 2019, after a battle with bile duct cancer. He grew up in Montclair, N.J. and attended the University of Vermont, from which he received a Bachelor of Arts degree in English. In 2001, Tim moved to Los Angeles and officially got his start in the entertainment industry.
Tim worked on several shows, including Project Runway and Top Chef, and also worked to develop new shows at several production companies before eventually founding his own production company, Gang of Wolves.
Article continues below advertisement
Tim died at the age of 42, and he is survived by wife Claire and son Rory, as well as by his parents and other relatives. A GoFundMe that was originally organized to help fund advanced cancer treatment is now raising money to benefit Claire and Rory after Tim's passing.
Article continues below advertisement
A year after Tim's death, his wife Claire posted a touching tribute to her late husband on Instagram. "It's a year today since we lost our ray of light and love," she wrote in the caption under a picture of Tim. "There are no words to fill the void but we raise a glass to you this eve and remember our gorgeous, funny, smart hero. We love you and miss you every day (oh and thanks for sending the rain this morning.. your favorite) x."
Following Tim's passing, many friends from within the entertainment industry shared their own memories of working with him. Natalka Znak, former CEO of Kodiak USA (where Tim worked at one point) spoke about his kindness and incredible talent at coming up with ideas. "No one loved ideas or had more ideas than Tim," she wrote. "He was brilliant to pitch with, he was so bright and funny and charming, and it felt safe to be in a pitch room with him by your side."
Article continues below advertisement
Anthony Carbone, who co-founded Gang of Wolves with Tim, also spoke about Tim's incredible creativity. "Tim's favorite thing was sitting in front of a whiteboard, cracking a format and trying to figure out how to make the perfect show tick," he said. "And he was great at it. But what made him special is how he was always so open and generous with his creativity. [...] If anyone needed a little help, Tim was on it. He didn't just want to make his ideas better; he wanted to make everyone's ideas better."
One only needs to watch a few seconds of Floor Is Lava to see the brilliance behind it firsthand. The team behind the show — which included Tim — was able to take a small idea and turn it into a show that is truly perfect for these times. Our thoughts are with Tim's friends and family members, and we feel very lucky that we get to enjoy some of his work. You can stream the first season of Floor Is Lava on Netflix now.