Anybody who loves rom-coms and watching movies in bed (with a hefty pint of Ben & Jerry's, of course), knows that To All The Boys I've Loved Before completely revolutionized Netflix's original movie selection.
And if you, too, were an avid fan of the teenage-romance-novel-turned-film, you'll be happy to know there is going to be a sequel. Yes, you heard that loud and clear, folks! To All the Boys I've Loved Before 2 is coming your way incredibly soon.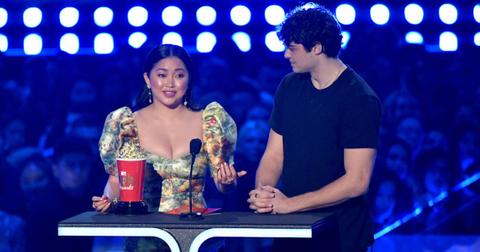 Let's revisit the first movie, shall we?
The OG flick, To All The Boys I've Loved Before, starts out with 16-year-old Lara Jean Covey (played by Lana Candor) preparing for her older sister, Margot, (played by Janel Parrish), to leave for college.
Lara Jean is secretly in love with Margot's high school boyfriend, Josh (played by Israel Broussard). But she would never admit that to anyone — she only "journals" about her crushes in the form of letters she would never actually send out.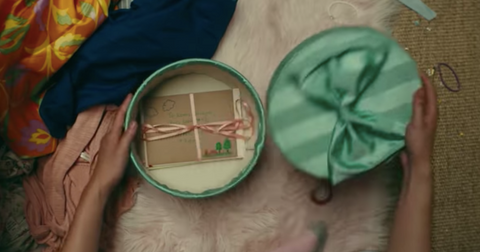 But when Lara Jean seems lonely, her youngest sister, Kitty, (played by Anna Cathcart), sends out every letter she'd written about every crush she'd ever had. Yikes!
To avoid major embarrassment, Lara Jean pretends to date popular boy Peter Kavinsky (played by Noah Centineo). He's in on the secret to make his ex jealous, but unsurprisingly, Peter and Lara Jean actually fall in love. It's a sweet story, and a total understatement to say the actors had fiery chemistry.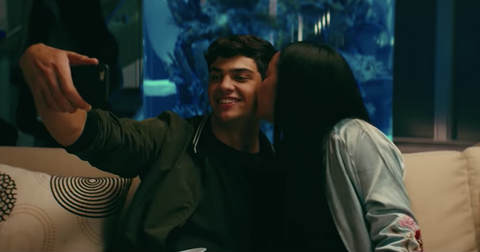 Netflix hasn't released many deets surrounding the new film other than the fact that one of Lara Jean's old flames will crawl back into her life, ultimately creating hardships in her relationship with Peter.
There's no set premiere date yet, though it's supposed to come out this year, and there's still no trailer. However, a teaser was released in December 2018 — check it out below.
Which characters will reappear?
Aside from the Covey family and Peter, most of the core main characters are back, according to Digital Spy.
Lara Jean's friends — Lucas James, (played by Trezzo Mahoro) and Christine (played by Madeleine Arthur) — will reprise their original roles. Peter's ex-girlfriend Gen (played by Emilija Baranac) will also reappear, as well as Lara Jean's former crush John Ambrose McClaren (who was originally played by Jordan Burtchett).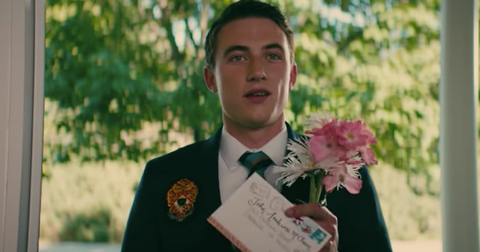 In case you don't recall, John Ambrose (who will now be played by Jordan Fischer) was a boy Lara Jean had met in Model UN.
He appeared at the end of the second movie briefly, but according to Digital Spy, he's set to appear in the next film. Is he the boy who comes back into Lara Jean's life? It's a little unclear at this moment in time.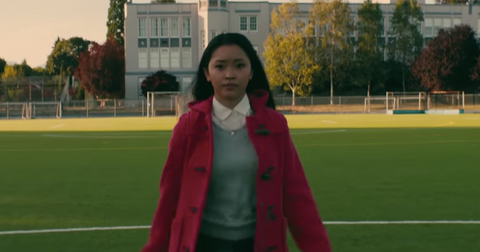 Are there any new additions to the cast and crew?
The cast has brought in three new actors for the second film.
According to Radio Times, Two and A Half Men's Holland Taylor is joining the cast as John's grandmother, Stormy. Then, 13 Reasons Why's Ross Butler is coming in as Peter's best friend, Trevor, and Big Bang Theory's Sarayu Rao will play Lara Jean's neighbor, Trina Rothschild.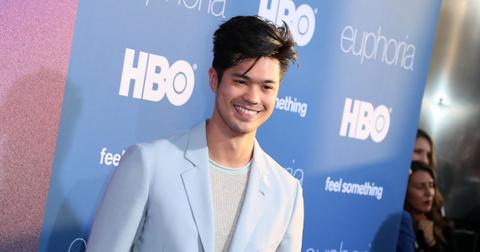 As for the crew, the director of the original movie, Susan Johnson announced she wasn't directing the sequel "due to other commitments," per Radio Times.
However, Michael Fimognari, the first film's director of photography would take her place, with Johnson still involved as executive producer.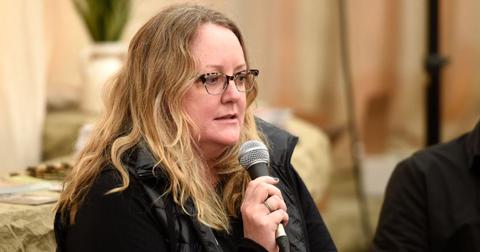 Like I said, there's still no release date for the second flick. But according to Digital Spy, it was in pre-production as of March 2019. So, at least that's good news? Seriously looking forward to that lazy night in.