How Is Toby Keith Doing? The Country Star Was Diagnosed With Stomach Cancer in 2021
Toby Keith was diagnosed with stomach cancer in 2021. Since then, he's performed and given interviews. How is the country star doing?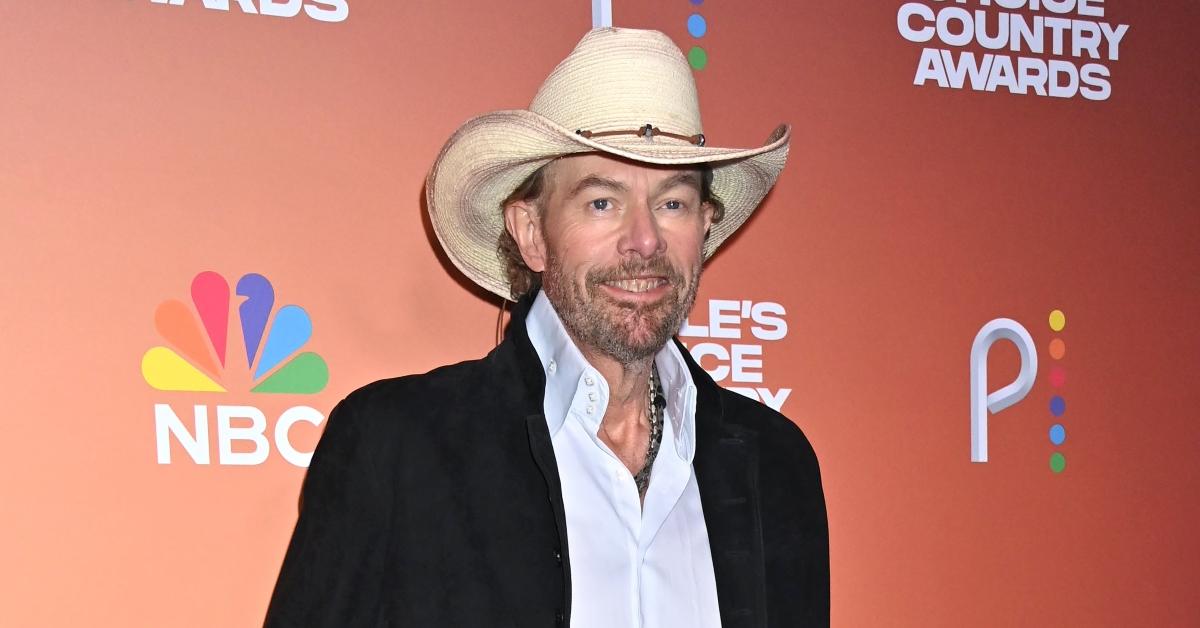 Fans were devastated when Toby Keith announced in June 2022 that he'd been diagnosed with stomach cancer the previous year. The country star revealed that he had undergone stomach surgery and chemotherapy and said that he was optimistic about his prognosis.
Article continues below advertisement
Since then, fans have been encouraged by seeing Toby open up about his diagnosis and even perform onstage.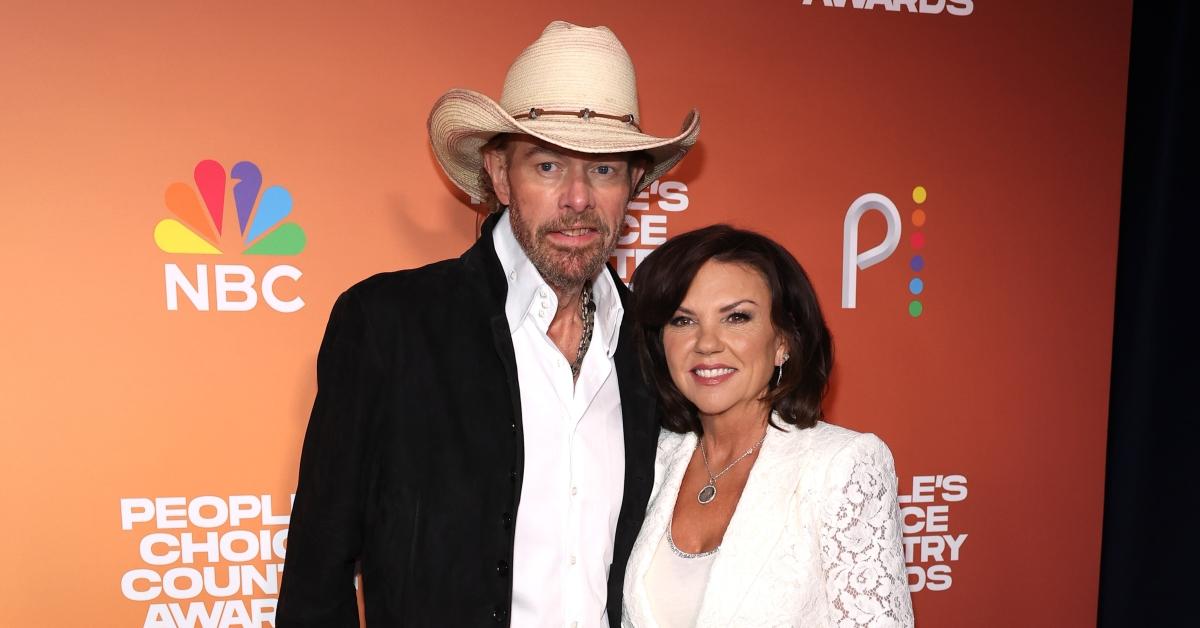 Article continues below advertisement
How is Toby Keith's health?
On Sept. 28, 2023, Toby marked his first televised performance since his diagnosis when he performed his song "Don't Let the Old Man In" at the inaugural People's Choice Country Awards, where he also accepted an Icon award from Blake Shelton.
"I feel pretty good," Toby told E! News earlier in the evening on the red carpet, which he walked with wife Tricia Lucus. "It's a little bit of a roller coaster. You get good days and, you know, you're up and down, up and gown. It's always zero to 60 and 60 to zero but I feel good today."
Per the outlet, Toby said in June 2023 that his tumor had shrunk by a third of its size.
Article continues below advertisement
While the September 2023 People's Choice Country Awards was Toby's first televised performance since revealing his diagnosis, it was actually back in November 2022 that he'd marked his first time performing in public since his cancer announcement.
Article continues below advertisement
On Nov. 4, 2022, Toby made a surprise appearance when he appeared on stage at Jeff Ruby's Steakhouse in Lexington, Ky., and performed a number of songs, including "I Love This Bar."
Article continues below advertisement
The event only became public after the bar's owner Jeff Ruby posted about it on Facebook. Toby had been in Kentucky at the time for the 2022 Breeder's World Cup Championship event at Keeneland Race Course.
Four days later, he appeared onstage at the 2022 BMI Country Awards to accept its 2022 Icon Award, which recognized him chiefly for his songwriting contributions.
Article continues below advertisement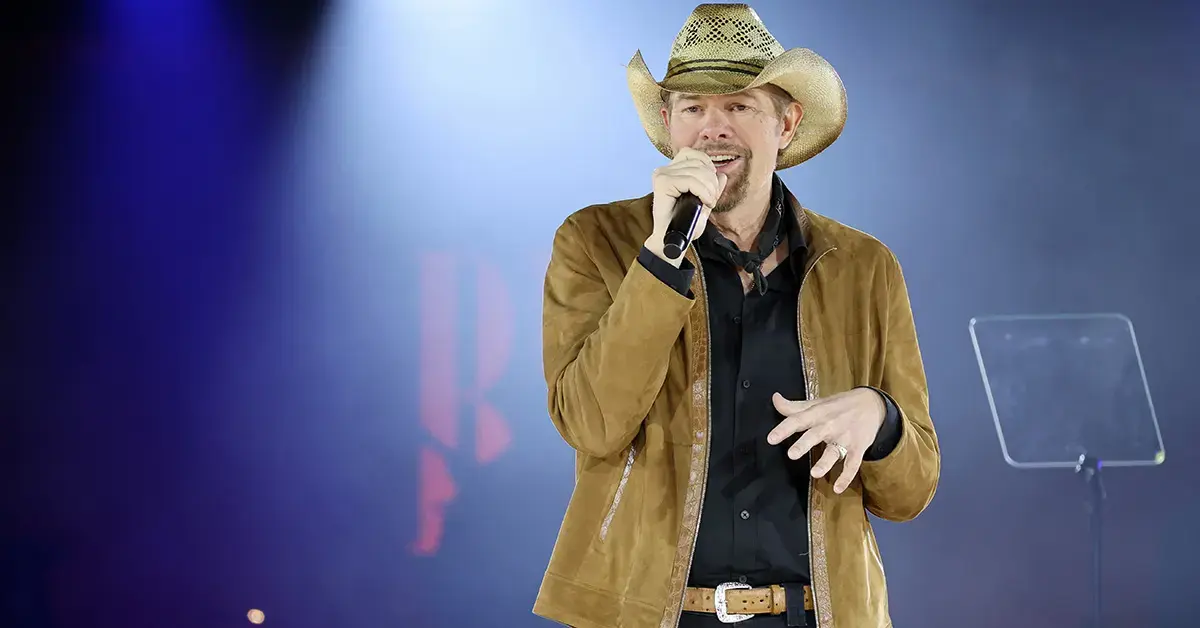 Later that month, Toby also sat down for an interview with CMT Hot 20 Countdown, marking his first interview since he revealed his diagnosis. He even talked about possible plans to get back on the road.
Article continues below advertisement
"I'm thinking about getting back into fighting shape," he said. "I need a little bit of time to rest up and heal up. It's pretty debilitating to have to go through all that, but as long as everything stays hunky-dory then we'll look at something good in the future."
Article continues below advertisement
Toby Keith has flourished as both a recording artist and a songwriter.
After he received the BMI Award in November 2022, it was clear that Toby felt that his association with the organization was especially significant to his career, in part because he knew that they could help him sell his songs even if he didn't make it as a recording artist himself. Thankfully for his many fans, Toby managed to find producers who would take a chance on him as a frontman, and he's never looked back.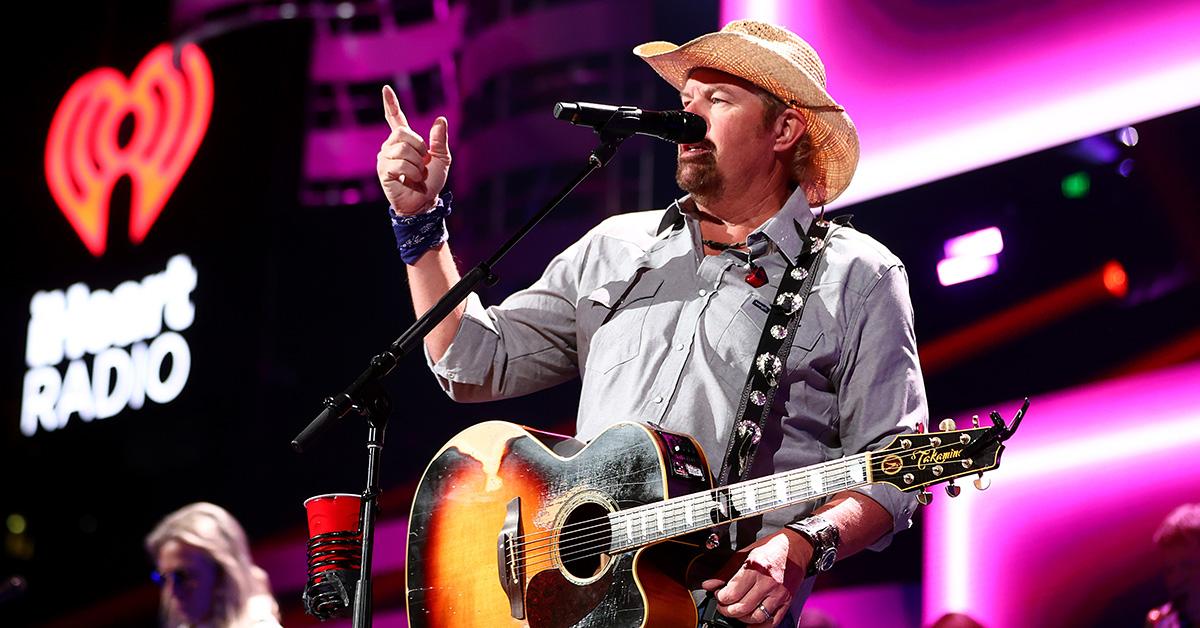 Even as he rose to stardom, though, Toby retained a writing credit on many of his biggest hits. He may be one of the biggest acts in country music today, but it seems he's still devoted to writing songs his way whenever possible, and it's led him to pretty tremendous success.