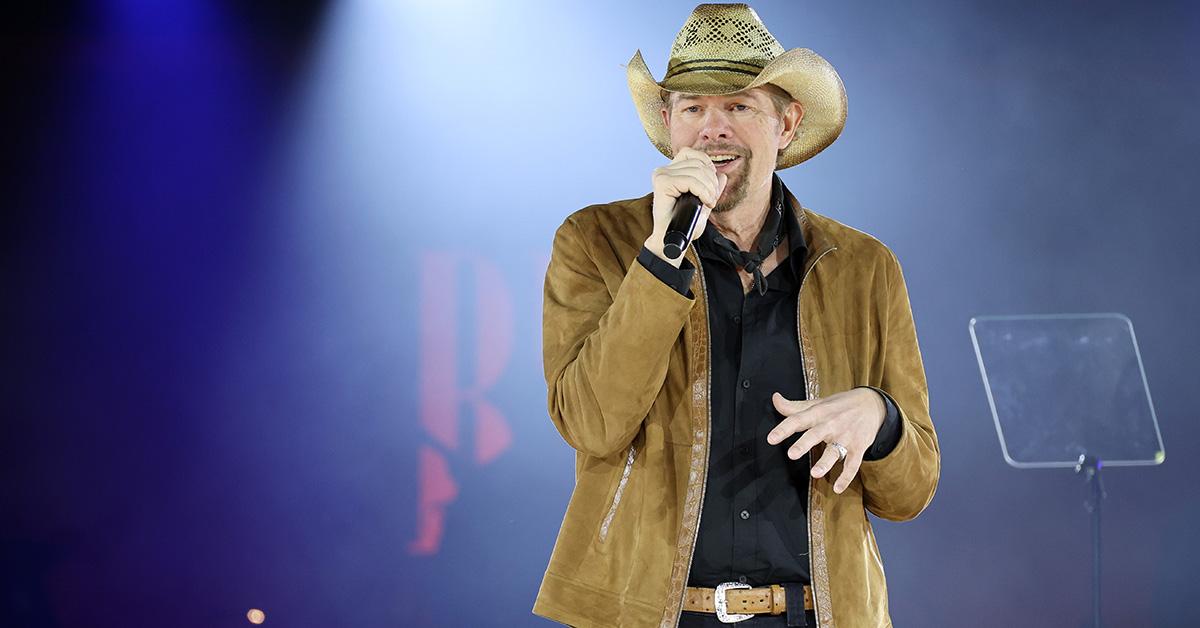 Toby Keith Just Performed for the First Time Since His Cancer Diagnosis
Fans were understandably upset when Toby Keith announced in June of this year that he had been diagnosed with stomach cancer in 2021. At the time, Toby revealed that he had undergone stomach surgery and chemotherapy and said that he was optimistic about his prognosis. More recently, fans were encouraged by the news that Toby had given an impromptu performance, and hey wanted to hear more about his health.
Article continues below advertisement
Toby Keith made a surprise appearance at a bar in Kentucky.
News recently broke that Toby had performed in public for the first time since he was diagnosed with cancer. He made a surprise impromptu appearance at Jeff Ruby's Steakhouse in Lexington, Ky. and performed a number of songs, including 2003's "I Love This Bar." The incident only became public after the bar's owner Jeff Ruby posted about it on Facebook.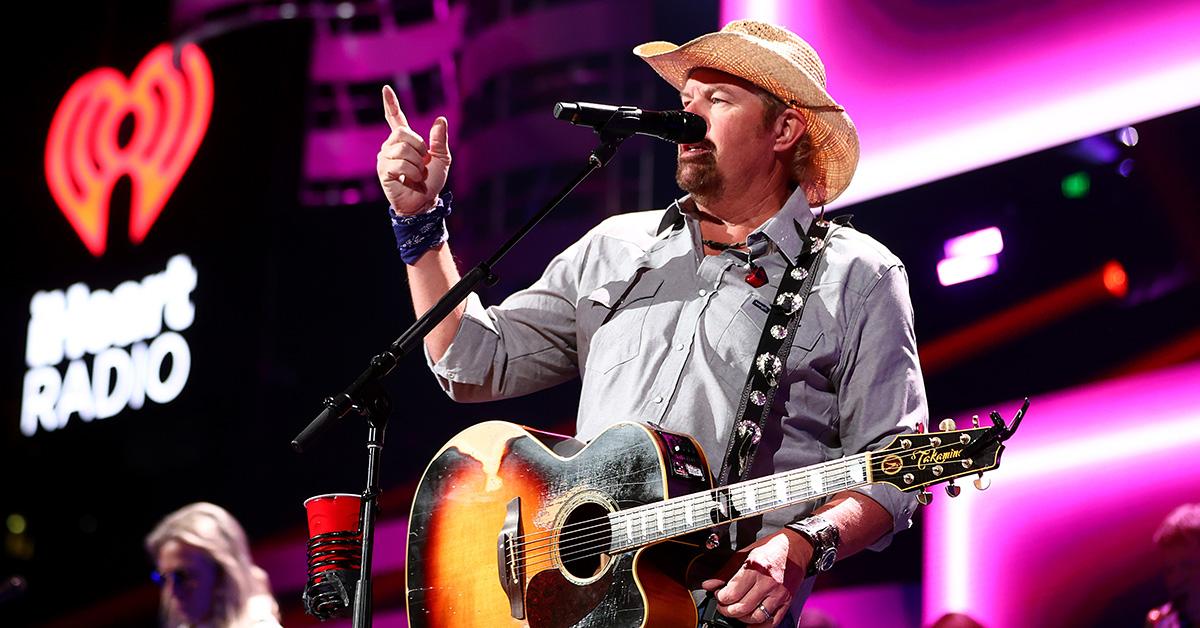 Article continues below advertisement
Toby hasn't provided any updates on his health recently, but this performance seems to be a good sign about where he's at in his process of recovery. It's unclear when he may be ready to perform in front of a bigger audience, but Toby clearly felt like he had enough energy to entertain some bar patrons. He's also traveling and was in Kentucky for the 2022 Breeder's World Cup Championship event at Keeneland Race Course.
Toby Keith said that his prognosis was good.
"So far, so good," Keith said when he first announced his diagnosis. "I need time to breathe, recover and relax. I am looking forward to spending this time with my family. But I will see the fans sooner than later. I can't wait."
On Nov. 8, Toby was also honored by the performing rights organization BMI with their 2022 Icon Award, which recognized him chiefly for his songwriting contributions.
Article continues below advertisement
It seems like Toby is working on slowly fulfilling the promise he made when he first announced his diagnosis. He's reintroducing himself to fans and testing out what it feels like to perform in public. He may not be ready for a world tour just yet, but it also seems like he's eager to get back out in front of his audience as quickly as possible.
Article continues below advertisement
Toby Keith has flourished as both a recording artist and a songwriter.
After receiving the BMI Award on Nov. 8, it was clear that Toby felt that his association with the organization was especially significant to his career, in part because he knew that they could help him sell his songs even if he didn't make it as a recording artist himself. Thankfully for his many fans, Toby managed to find producers who would take a chance on him as a frontman, and he's never looked back.
Even as he rose to stardom, though, Toby retained a writing credit on many of his biggest hits. He may be one of the biggest acts in country music today, but it seems he's still devoted to writing songs his way whenever possible, and it's led him to pretty tremendous success.