New Travel Hack Sees People Sticking Their Foot Under Luggage Scales to Get Their Bags Under the Weight Limit
A new travel hack where people place their toes under luggage scales to try and get their bags under the weight limit is currently going viral on TikTok.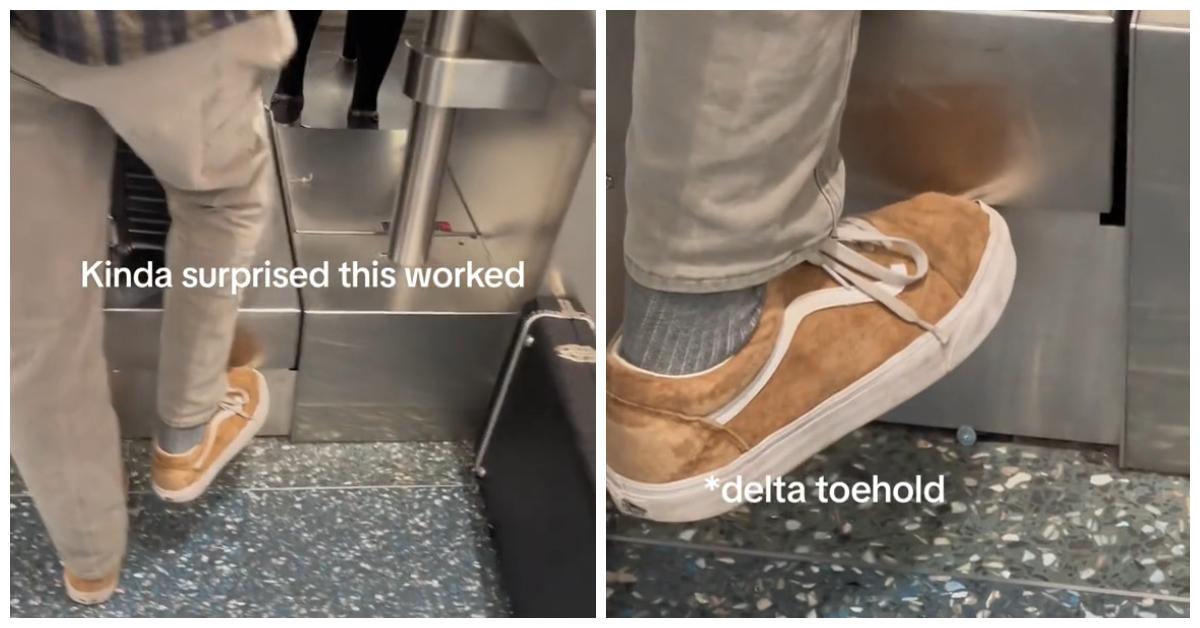 Article continues below advertisement
The latest hack comes from TikTok user @bed.sweater, and it consists of sticking your foot under a luggage scale to get your bags under the weight limit. So, does it actually work? Keep reading to find out!
Plus, stick around to find out what the internet has to say about this trick.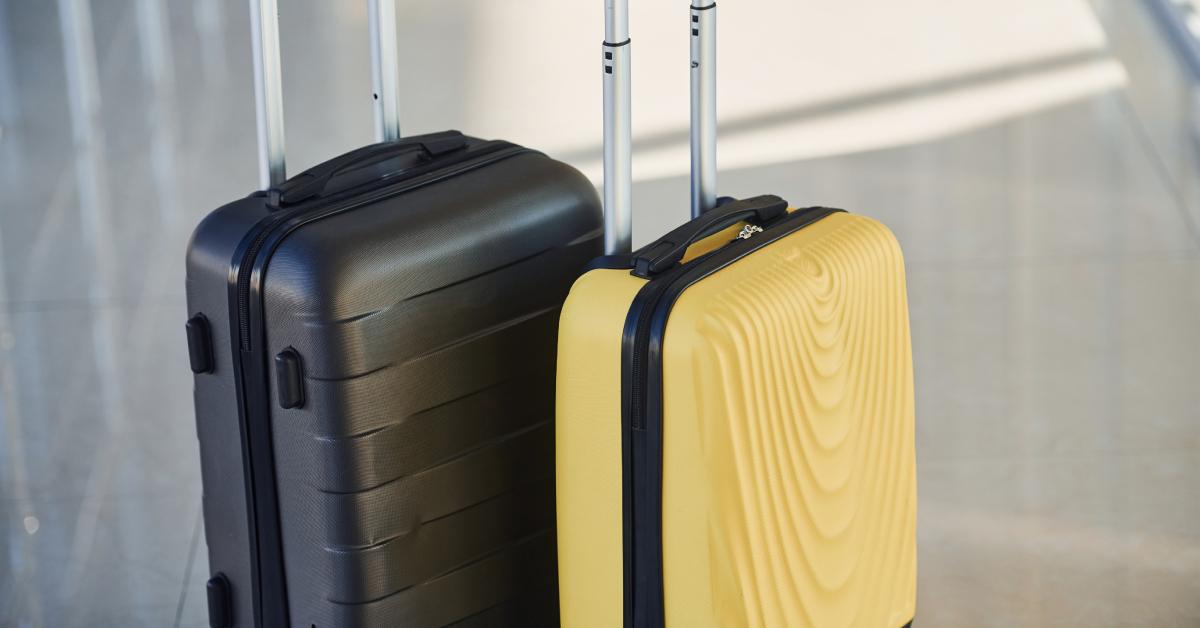 Article continues below advertisement
Placing your foot under a luggage scale will get bags under the weight limit.
On Aug. 17, a TikTok account for the band named bed.sweater posted a video of a controversial travel hack. The 16-second clip showed one of the members using his foot to prop up the luggage scale while his bags were being weighed.
"Kinda surprised this worked," read the video's text overlay. The caption added that the "baggage lady was cool about it," meaning that the airport staff was well aware of the man's sneaky efforts. Well, alright then!
Article continues below advertisement
The video has been viewed more than 3 million times and counting — but it's left many TikTokers divided.
Some praised the man for his cleverness, even confessing to doing the same and getting away with it: "I do this all the time. It works," one person said. Another wrote, "As someone who flew for years for work... I did this every week."
Article continues below advertisement
"I always do this," a third TikToker added.
Someone else commented, "I've tried that before, you can even get it into the negatives."
On the other hand, many TikTok users criticized the man's actions and accused him of endangering the lives of airport staff and his fellow passengers (no lies detected here).
"This is dangerous, especially on small planes where weight and balance is a factor," one TikToker stated.
Article continues below advertisement

"When you do this, you are putting airline employees in harm's way," another TikTok user penned, adding, "The reason overweight baggage gets tagged is so that it can be team-lifted."
A third person quickly pointed out, "They have scales in the floor to balance the plane, the reason for [your bags being weighed] before you get on is because [of] the workers that have to load them."
Article continues below advertisement
"This is foolish. I do not recommend doing this," someone else posted.
A fifth TikToker shared, "Nice to know that you could potentially be the reason for a plane to go down."
"That's dangerous for the other passengers lowkey," said another TikToker.

Article continues below advertisement
The dude in the video, Teddy Stavropoulos, recently spoke with Business Insider and said people are overreacting to the band's simple travel hack.
"We think it's crazy how 1,000 people gave their 'expert' opinions on the weight distributions of commercial planes," he told the outlet. "The difference between 49 and 54 pounds is obviously not enough to cause a plane crash."
What do you think? Will you try the hack out for yourself? Let us know!