TikTok Star Toeknee Corrado Documents His Cancer Journey Through Comedy
Since revealing his cancer diagnosis in May 2023, Toeknee Corrado has been documenting his journey on TikTok. Read on to learn more.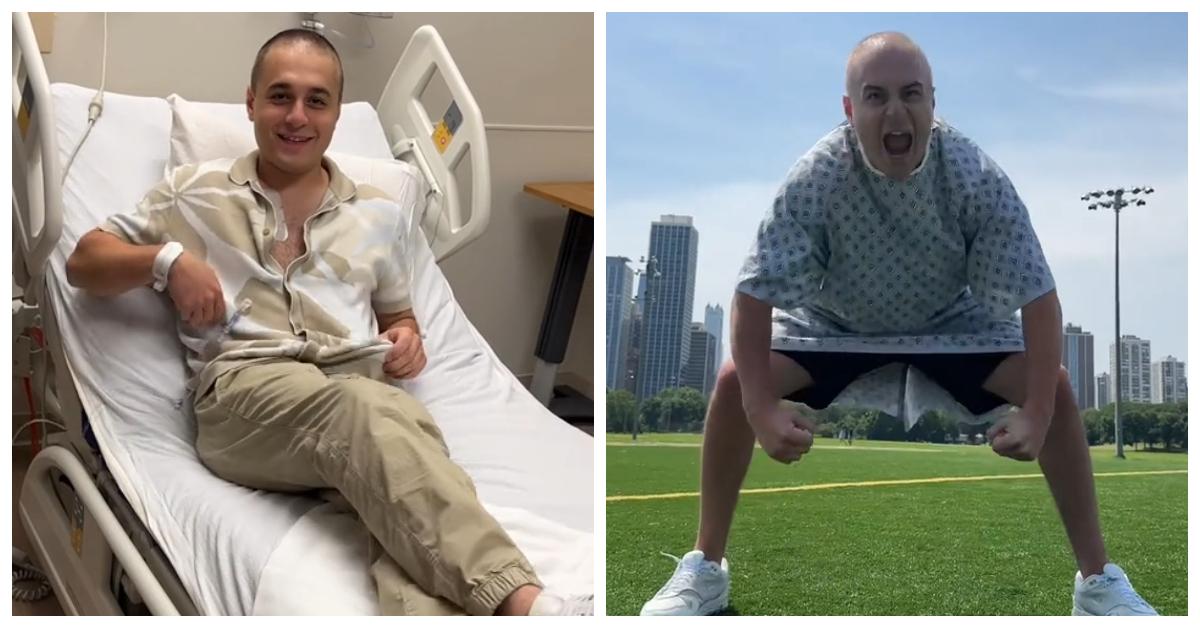 After undergoing hernia surgery in May 2023, TikTok star Anthony "Toeknee" Corrado (@toekneecorrado) revealed that the operation unveiled a shocking diagnosis. On May 30, he posted a video to the wildly popular social media platform and ripped the bandaid off immediately: "I have cancer."
Article continues below advertisement
"About a week ago, I posted a video documenting what I thought was my hernia surgery; however, it was not a hernia. After the surgery was over, we found out that it was actually a cyst in my lymph node in my groin," he continued. "They removed the cyst and sent it to pathology, and it came back positive for lymphoma."
Thankfully, the TikToker said the type of lymphoma he has is "very treatable and very curable." With that said, read on to learn more about his condition and how he's using comedy to document his journey on social media.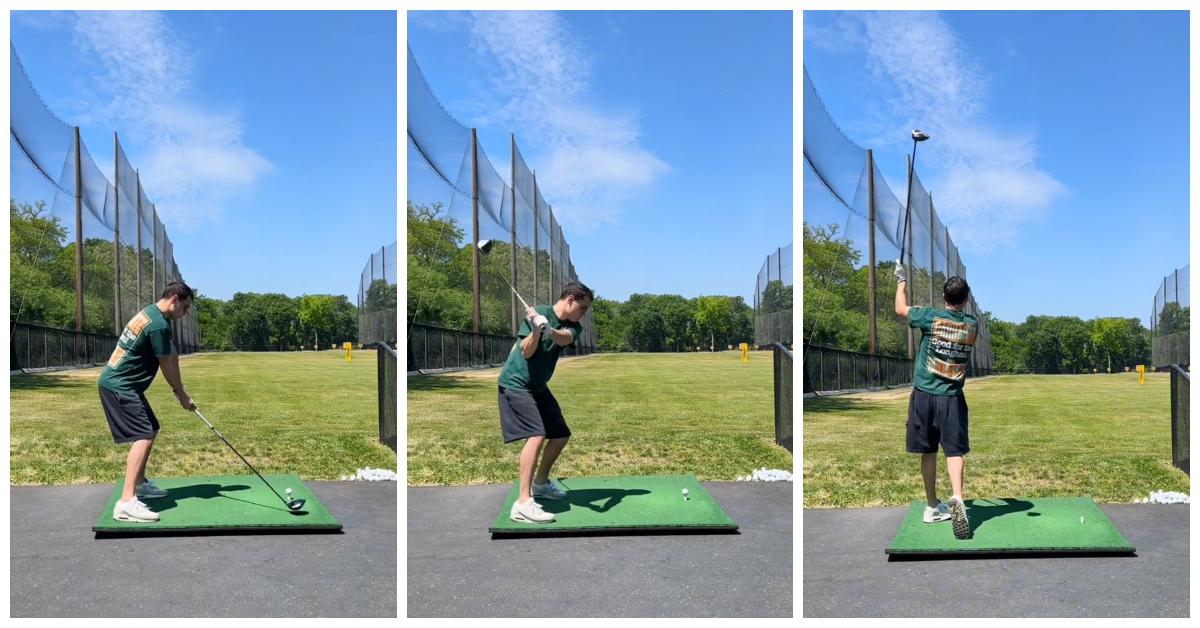 Article continues below advertisement
TikTok star Toeknee Corrado documents his cancer journey through comedy.
"The reason I'm sharing this with you all is because things are gonna kinda change in the short term. One of the major things is that I'm pretty much, without a doubt, going to lose my hair," he said in the May 30 video. "It's looking like my treatment is going to consist of six cycles of chemotherapy, so roughly five and a half to six months of treatment."
Anthony shared, "I got diagnosed on May 23, and since then, I'm eating super clean, getting outside in the sun, [and] exercising. I'm gonna do everything I can to just absolutely strangle and suffocate and just murder every single cancer cell in my body. I have no doubt that I'm gonna just murder this s---."
"Hopefully, when it's all said and done, I'm even stronger than I was before," he added.
Article continues below advertisement
Since then, Anthony has documented his cancer journey in the best way possible — comedy. In a TikTok video shared on June 11, the creator revealed he got his Echo and PET-CT scan.
"An echo scan is a scan of my heart," Anthony explained to his followers, "and a PET-CT scan is when I get into a tube and they put radioactive juice in you. They do that so they can see all the bad stuff."
Article continues below advertisement
He then briefly dances to "Radioactive" by Imagine Dragons before going in for the echo scan. While there, he flexes his muscles and kicks his feet — all in all, just making light of what was likely a terrifying day. Anthony later sang and danced to a song by the fake boyband Boyz 'N Motion from That's So Raven in the waiting room for his PET-CT scan.
On June 17, Anthony showed the process of getting his new port placed: "If you don't know what a port placement is, they shaved my Italian chest bare, and they're going to be putting a port somewhere around here," the TikToker said, pointing toward his upper chest. "And that's basically going to make it super easy to get my chemo."
Article continues below advertisement
"I'm also technically gonna be like a bionic man, I'm gonna be like part bionic," Anthony added, and soon enough, "Mr. Roboto" by Styx played in the background as he started dancing like a robot in his hospital bed.
He was then rolled out of the hospital room for his port placement, as the hit song "Pocketful of Sunshine" by Natasha Bedingfield played in the background. Ugh — so freaking iconic of him.
Article continues below advertisement
One week later, on June 23, Anthony documented his first round of chemo. He pretended his hospital room was in an episode of MTV Cribs, pointing to the bed and saying, "This right here? This is where all the magic happens."
Anthony also joked about having to use the bathroom constantly because of all the fluids being pumped into him: "If you think about it, every time I go pee, I'm actually peeing out the cancer cells, and then I'm flushing them down into the dirty, deep depths of the Chicago sewer system, where they belong."
Anthony later created a hilarious music video featuring plenty of dancing on the hospital bed and breaking down as his IV pumps the medicine into his body.
Article continues below advertisement
He's shared several other videos since his first round of treatment, and one on July 10 showed the TikToker starting to lose his hair. As a result, he shaved his head and jokingly said, "Wow, lymphoma has never looked so good."
Anthony also shared that he participated in the 2023 Chicago Lymphoma Walk.
On Aug. 7, 2023, he posted a video with the caption, "These cancer cells really thought they could hold me back." The entertaining clip showed Anthony dancing in his hospital room with his nurses, riding a horse, as well as doing push-ups and catching footballs in his hospital gown.
We wish Anthony well, and we can't wait to see him ring the bell!