Rife With Sibling Love — Let's Meet Matt Rife's Sisters
Comedian Matt Rife's stand-up comedy special is now on Netflix, and as it turns out, he comes from a family with many sisters. Who are they?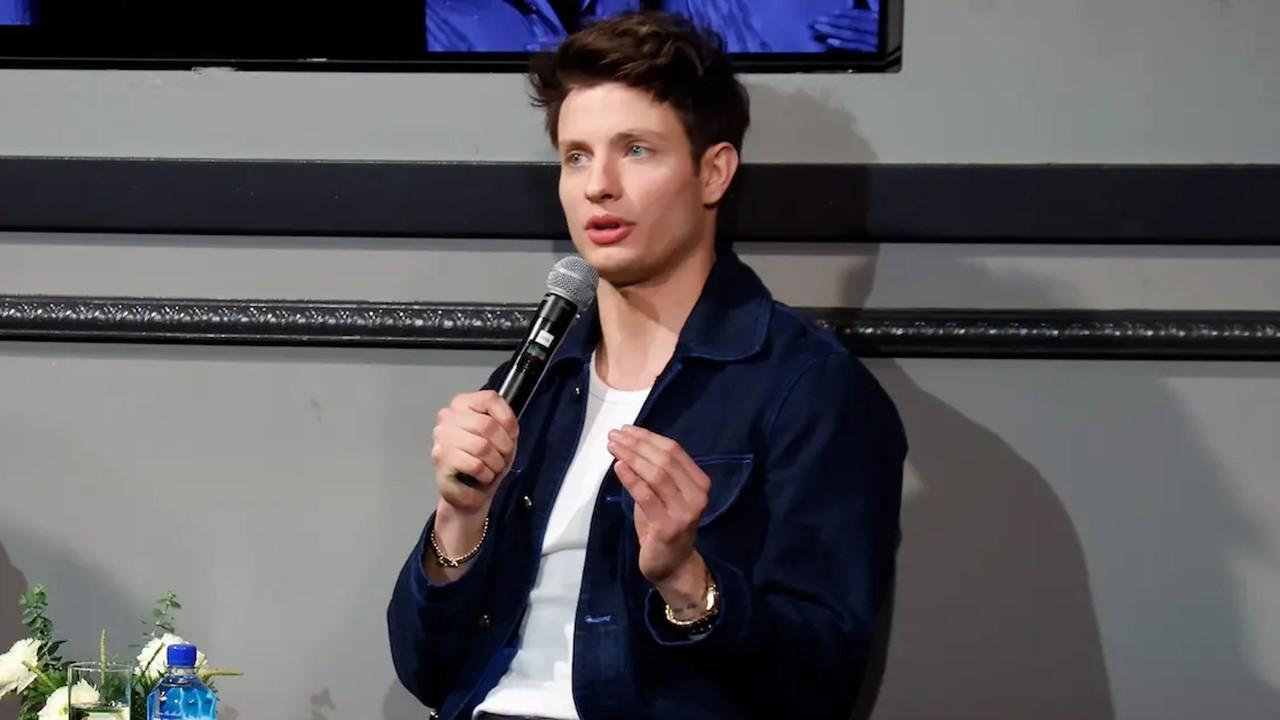 The Gist:
Matt Rife hails from a unique family with three older stepsisters and a younger half-sister.
While details about the stepsisters remain elusive, Matt's younger half-sister, Taylor Frazier, is a supportive and proud sibling.
Matt had an unconventional upbringing without a traditional father figure.
Article continues below advertisement
Comedian Matt Rife has gone viral thanks to his crowd-work clips, but now that he's going on a world tour, he's released a Netflix special to prove that he isn't just a crowd-work comedian. He has been on the circuit for over a decade, hustling and performing every night while honing his skills. And although he talks about his life onstage, there's still a lot to learn.
Matt has opened up about his unique upbringing in the past. He was raised by his mom, April Rife, and his stepfather. He grew up with a younger half-sister and three older stepsisters. But who are Matt Rife's sisters and what is his relationship with them?
Article continues below advertisement
Matt Rife's younger half-sister, Taylor Frazier, is extremely supportive of his career.
It's hard not to be supportive when your brother is selling out world tours, but the way that Taylor posts about her big brother is very sweet. Basically, when Matt was around 5 years old, his mother married Matt's now stepfather. His stepfather already had three daughters from a previous marriage, who are all older than Matt. Then, he and April had one daughter, Taylor Frazier.
Article continues below advertisement
Since their childhood, Taylor has grown up and lived her own life. She married Amon Frazier, with whom she has two daughters, Zariah, who was born in March 2021, and Zayla, who was born in June 2023. Taylor and Amon currently live in Tucson, Ariz., where they're raising their adorable family.
Article continues below advertisement
And although Matt is a global sensation, Taylor still posts about his upcoming gigs, his Netflix special, and other exciting news. She encourages her friends to share news about Matt as a show of support, which is just as wholesome as it gets.
Not much is known about Matt's three stepsisters.
Hopefully, Matt's stepsisters are nothing like the famous stepsisters we all know and hate from Cinderella. (They probably aren't.) But they've managed to stay completely off the grid. Matt first explained his unique family structure on Bert Kreischer's Bertcast. It took Bert a while to grasp how Matt is the only child of both his parents, yet he still has four sisters.
Article continues below advertisement
But Matt basically says that he doesn't have a dad and that his grandfather was the closest he had to a father figure. As far as his stepsisters go, it's unclear how close (or not close) Matt is to them. Since they have different parents, they may not have stayed close if April didn't stay married to Matt's stepfather.
Regardless, Matt clearly has a huge support system and people who love him, including his fans!