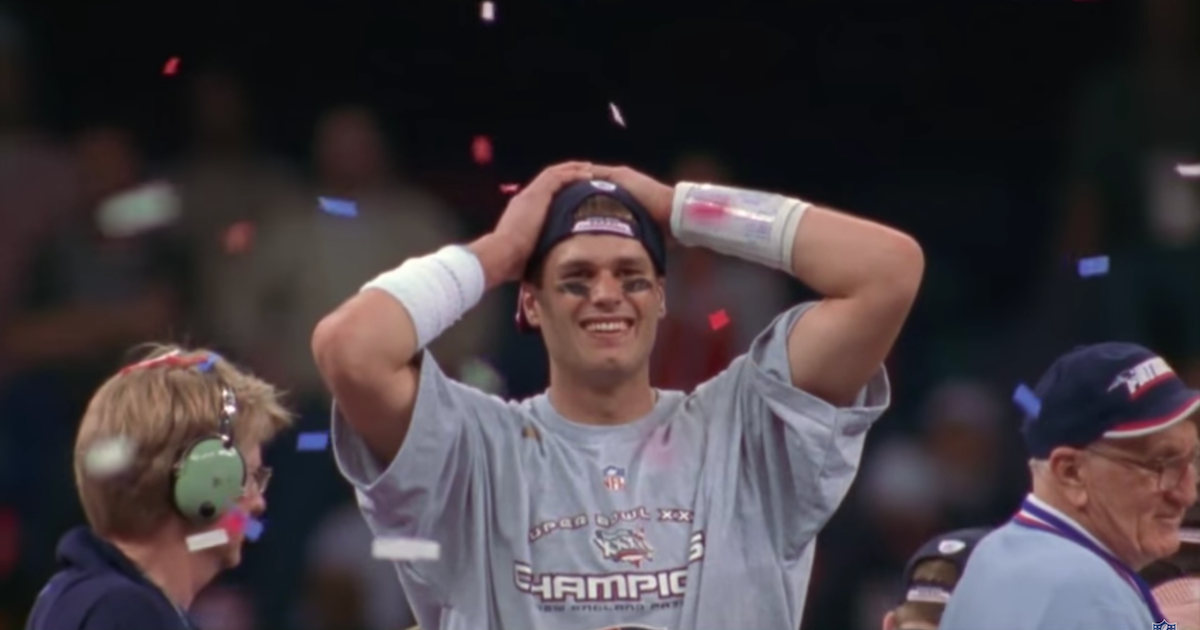 A Lot Has Changed for Tom Brady Since He Played in His First Super Bowl in 2002
Before bets are made, chicken wings and other decadent snacks are consumed, and the commercials get aired, there's just one player whose long championship history needs to be remembered in anticipation of Super Bowl LV kick-off.
Tampa Bay Buccaneers quarterback Tom Brady is making his 10th Super Bowl appearance in 2021, and his record speaks for itself.
Article continues below advertisement
Prior to his numerous victories, his legendary status, and his Deflategate scandal, Tom was a sixth-round draft pick, and few (besides Tom himself) could have predicted how amazing he'd become.
Nearly two decades after his first appearance in the final match-up, things are quite different for the NFL star.
Keep reading for the breakdown on Tom Brady's first Super Bowl vs. now.
Tom Brady played in (and won) his first Super Bowl game in 2002.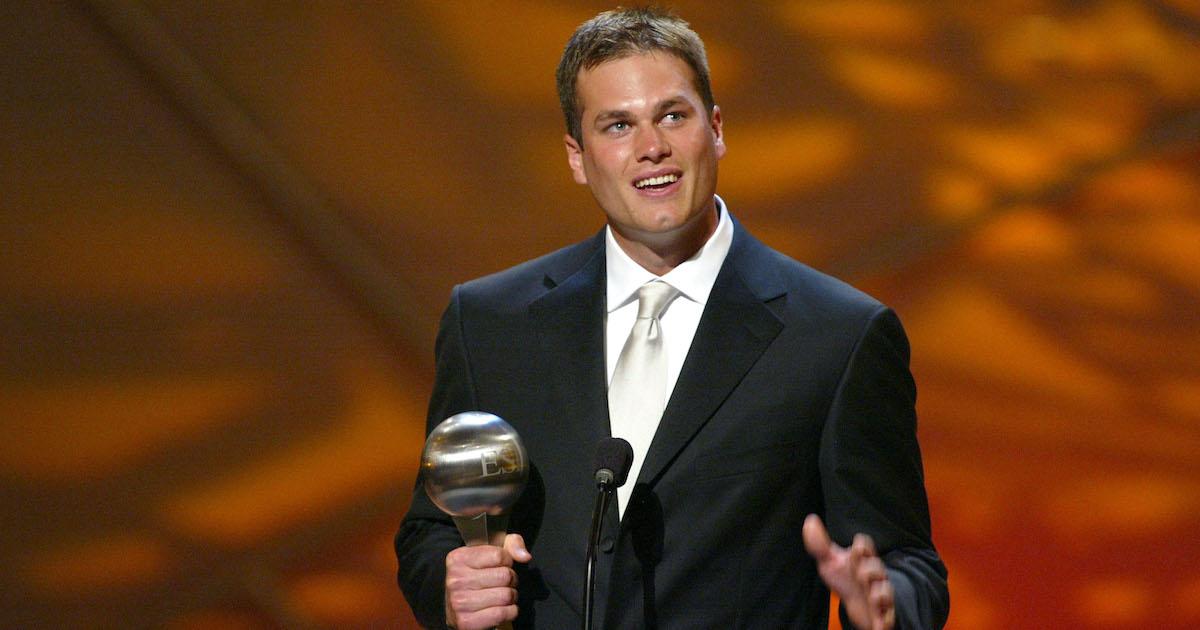 The oldest starting quarterback in the NFL made his championship debut at Super Bowl XXXVI, which was two years after his rookie season. The game was played on Feb. 3, 2002, and Tom was just 24 years old. He was named the MVP, and he became the youngest quarterback ever to win the Super Bowl.
Article continues below advertisement
To put this in perspective, when Tom led the New England Patriots to their first-ever Super Bowl victory in 2002, Brad Pitt and Jennifer Aniston were still (happily) married, Season 8 of Friends was airing, and Nickelback's "How You Remind Me" was continuing to top the Billboard charts.
The Patriots beat the Rams (who were still based in St. Louis) with a score of 20-17. The New England team had gone to the Super Bowl eight times before, but they did not secure a victory until Tom Brady was on the team. The franchise's six total championship victories have been with Tom.
After this victory, President Donald Trump asked Tom to be a judge at the Miss USA pageant, and the two embarked on a friendship. He also won his first ESPY Award that year for Best Breakthrough Athlete.
Article continues below advertisement
Tom Brady has appeared in nine Super Bowls with the Patriots.
The University of Michigan alum next took the Patriots to a Super Bowl win in 2004, which is the same year that he began dating Blue Bloods actress Bridget Moynahan. He took his team to a third Super Bowl win in 2005, and he hosted SNL in April of that year.
Bridget and Tom ended their relationship at the end of 2006, and she announced that she was expecting her first child with the football player in February of 2007. They welcomed a son, John Edward Thomas Moynahan, in August of 2007.
Shortly after his breakup with Bridget, Tom began dating supermodel Gisele Bündchen. The pair got married in February of 2009, and they share a son named Benjamin Rein (2009) and a daughter named Vivian Lake (2012).
Article continues below advertisement
Aside from the changes in his personal life following his initial championship win, Tom led the Patriots to victory in 2015 (against the Seattle Seahawks), in 2017 (versus the Atlanta Falcons), and in 2019 (in favor of the L.A. Rams).
The team did lose in the finals to the New York Giants in 2008 and in 2012. His third loss was at Super Bowl LII against the Philadelphia Eagles in 2018.
Super Bowl LV is Tom Brady's first championship appearance with the Tampa Bay Buccaneers.
The NFL player is set to make his 10th Super Bowl Appearance with the Tampa Bay Buccaneers on Feb. 7, 2021. Tom signed a two-year, $50 million contract with the Buccaneers ahead of the 2020 season. He cemented his status as the Greatest of All Time (GOAT) by leading the team to the final game.
It remains to be seen if he'll win his seventh title, or if Patrick Mahomes will get his second consecutive Super Bowl win.
Super Bowl LV airs on Sunday, Feb. 7 at 6:30 p.m. on CBS.