Tom Daley and His Husband Have a Very Adorable Family Life
Olympic medalist Tom Daley has an adorable 3-year-old son. Here's everything we know about the diver's life with his husband, Dustin Lance Black.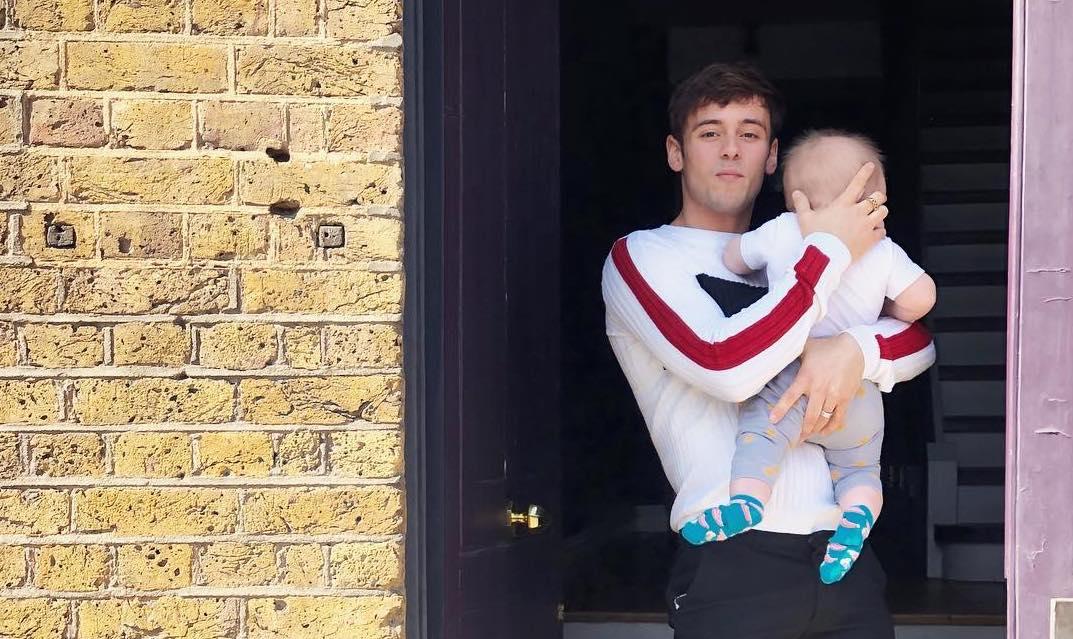 History was made at the 2021 Olympic Games when Tom Daley became the first openly gay athlete from the United Kingdom to win a gold medal. But for him, it wasn't just about winning the gold.
It was about being a role model for his son, and coming home proud of his performance, whether he won or lost.
Article continues below advertisement
Aside from being an Olympic athlete, Tom is a husband and a father. He's married to filmmaker and writer Dustin Lance Black, who is also an LGBTQ+ rights activist.
While they got married in May 2017, they decided to have a son shortly after. Their son, Robbie, is an adorable addition to both their social media profiles, although they don't know who his biological father is.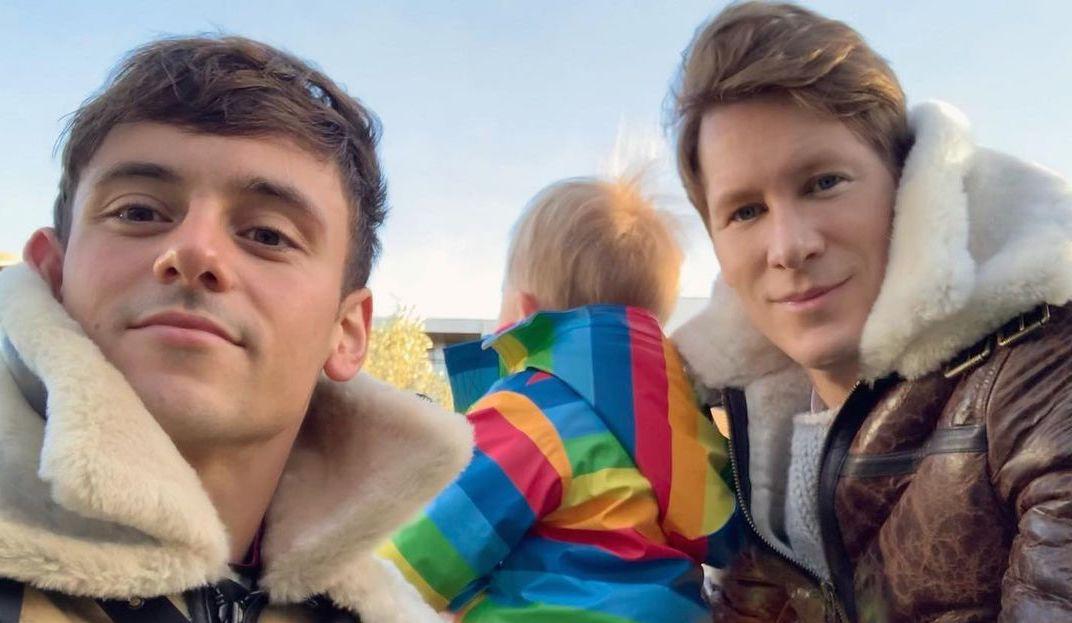 Article continues below advertisement
Tom Daley loves sharing his life with his son.
Tom and Dustin frequently post about their son, Robbie, on social media. Robbie was named after Tom's late father, Robert Daley, who passed away in 2011 after a battle with cancer.
Robert is also Tom's middle name, and when asked about his name, Tom explained to People, "My dad taught me so many lessons and there's something really special about passing them on to our little son."
Although the couple shares posts of their son, they agreed not to share images of his face as a measure of privacy, which many celebrity parents are doing on their own profiles.
But from what we can see, it seems like Robbie is shaping up to be quite the trouble maker, and maybe a future Olympian.
Article continues below advertisement
Tom shared a picture with his son underwater from early 2020, calling Robbie his "little water baby". More recently, Tom brought Robbie to the top diving board at the London Aquatics Centre.
Apparently, Robbie didn't think they were high up at all! And when Tom and Robbie bake together, Robbie supposedly has a habit of drinking up the batter. Seems like Robbie is quite the mischievous toddler.
Article continues below advertisement
Tom and husband Dustin don't know who their son's biological father is.
Robbie was born on June 27, 2018 to a surrogate. This means that Tom and Dustin both contributed to the conception of their son, but only one of them is actually the biological father.
Funnily enough, both Tom and Dustin's families say that Robbie looks like them. But Tom explained, "One thing we're very strongly leaning towards is that we don't want to know. He's ours."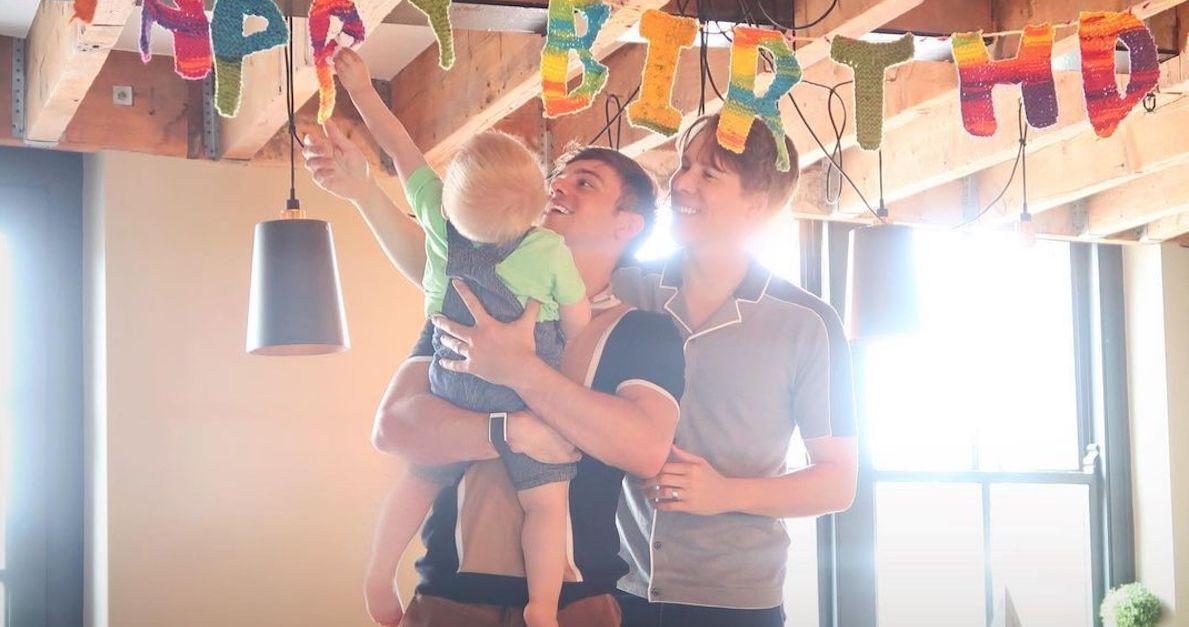 Article continues below advertisement
Dustin agreed, "I don't think we'll ever hide anything from him, in fact I know we won't." So Robbie will grow up knowing that one of his dads is his biological father, but he won't know which one of them.
"That's not just our instincts, that's listening to the advice from people born of surrogacy," Dustin continued. "They say, 'The things that bothered me are the things I wasn't told. The things I was told don't bother me.'"
Not only do Dustin and Tom plan to be very open with their son about his birth, but they also have a close relationship with their surrogate. They decided to go through with the process in the U.S. simply because it was easier legally.
"She becomes such a massive part of your life for those nine months... We talk to ours all the time," Tom shared of their relationship with their surrogate. "This is a very familial process."
Article continues below advertisement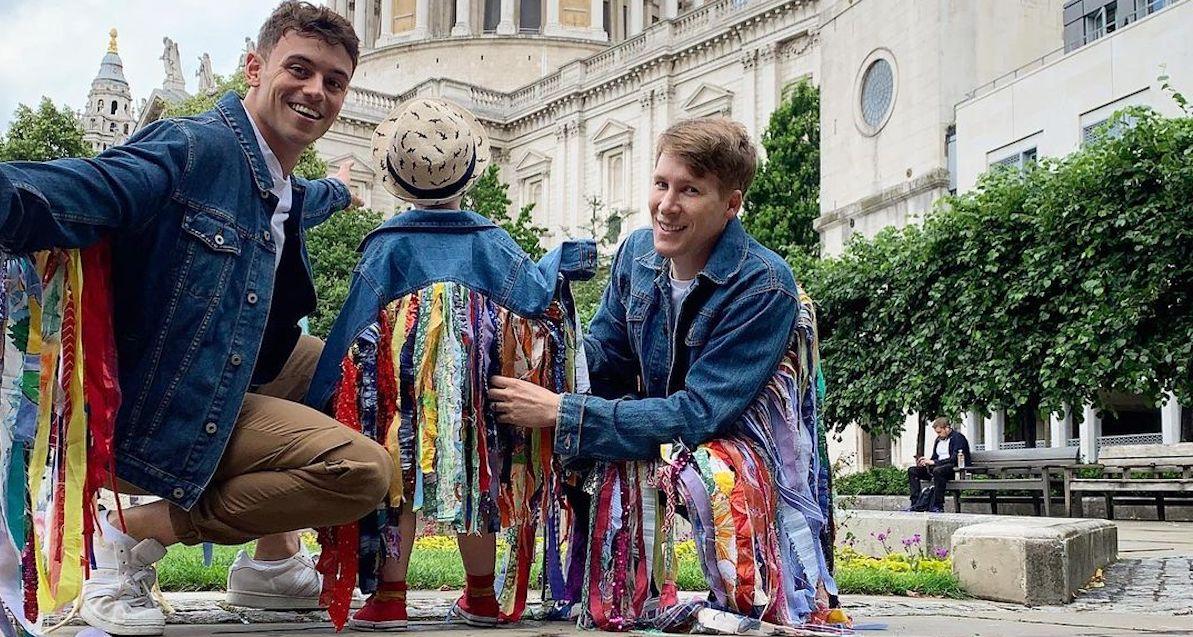 While openly gay athletes are breaking barriers in the Olympics today, kids like Robbie who have openly gay parents will be the next generation of future Olympians.