Tom Ford's Son and Husband Have Played Integral Roles in His Life
Many fashion fans are familiar with Tom Ford as a brand, but not as many know who the designer's family is. Here are the known details on his son and husband.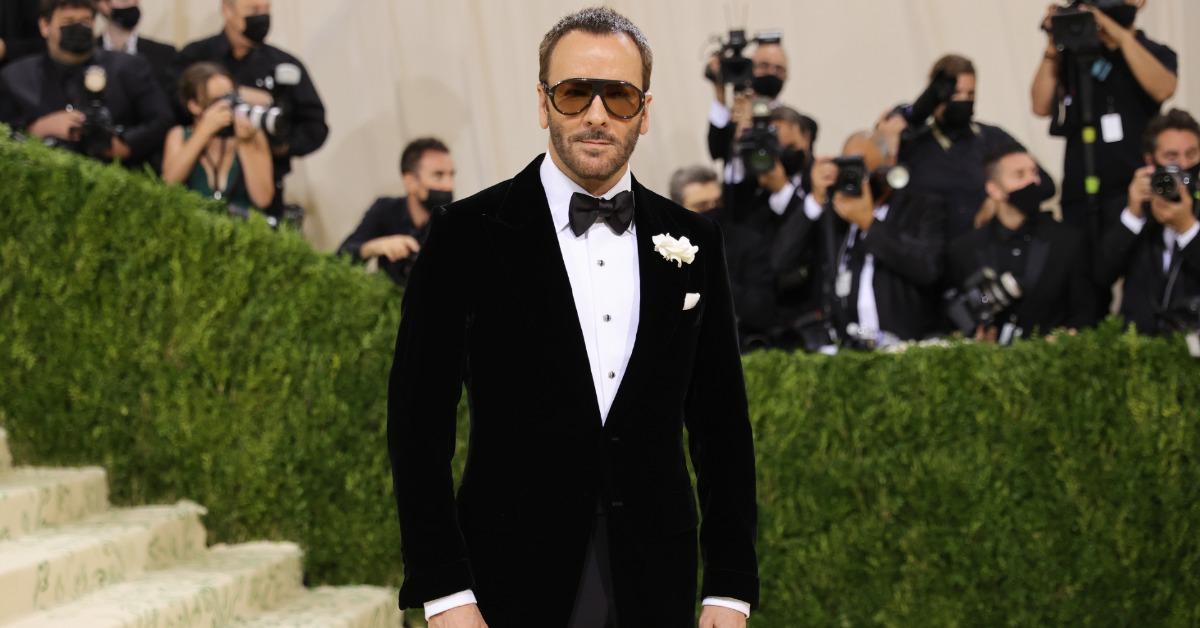 Whether it be through his work as the former creative director of Gucci or his role as the head of his namesake label, Tom Ford has become well-known as a fashion designer world over. His suits, cologne, and accessories have graced countless red carpets and galas, and have been a favorite amongst the A-list for decades.
Article continues below advertisement
Although many fashion fans may know Tom Ford, the label, not as many are aware of who Tom Ford, the man, really is. With that being said, what do we know about his family? Who is Tom Ford's son? Or his husband? Keep reading to find out!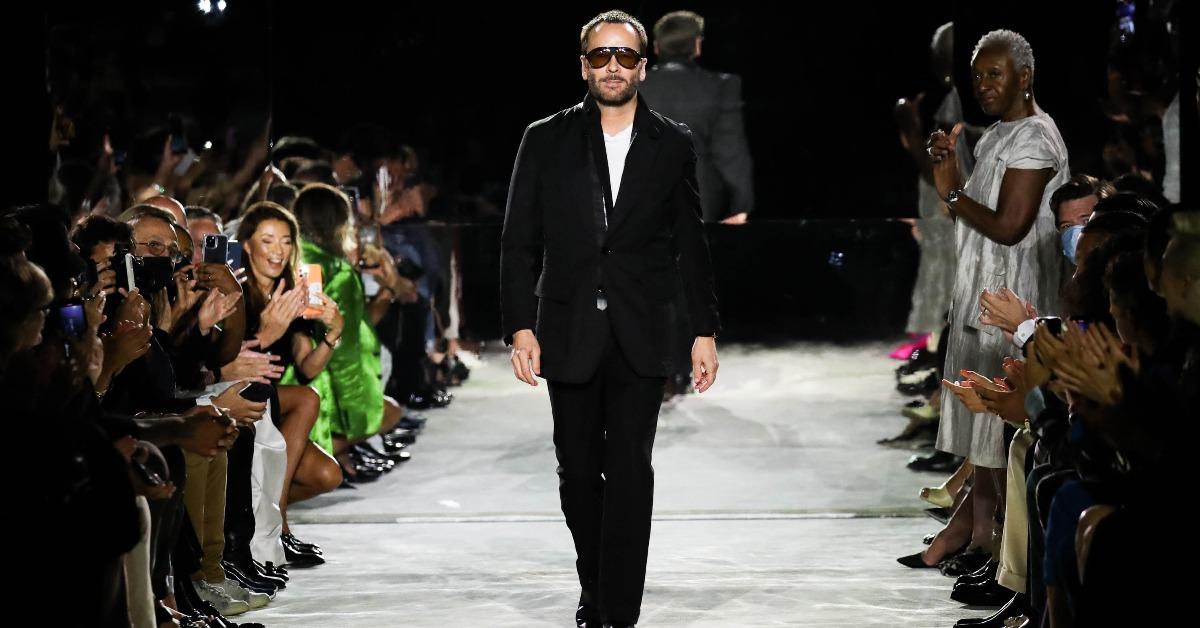 Article continues below advertisement
Who is Tom Ford's son? The designer is the parent of one child.
Tom Ford is the proud parent of one son, named Alexander John Buckley Ford. The 8-year-old was born on Sept. 23, 2012, and for most of his life, his famous father has worked to keep him out of the public eye. This seems to be a conscious effort from Tom, who told Time Out Hong Kong, per People, back in 2011 that, "If I have children, no one will know about it until the child is born. And no one will ever see the child because I certainly wouldn't use it as a press tool."
Tom has successfully retained a level of secrecy surrounding his life to this day. There has only really been one time that Tom opened up about raising Alexander, in a 2013 Vogue article, per The Daily Mail.
Article continues below advertisement
In that interview, he said, "I feed him in the morning. I change his diaper. I dress him. I play with him, and I have a good two-to-three hours before I go to the office." The designer added, "I didn't have a child because I wanted to hand him off to somebody, I had a child because I've always wanted a child."
It's believed that Alexander was born via surrogate, although Tom has never confirmed this.
Article continues below advertisement
Who is Tom Ford's husband? He and Richard Buckley first met in 1986.
Despite Tom's secrecy, there is plenty of information regarding his love life. He and Richard Buckley first met in 1986 at a fashion show and quickly hit it off. Richard worked as a fashion journalist for publications such as Vogue and Women's Wear Daily. Their intertwined career paths played a key role in their profound love for one another and solidified their status as a "power couple" in the fashion world for decades.
In an essay that Tom penned for Out in 2011, he explained, "Richard and I are bound together, and I think that's what that recognition is when you look someone in the eyes, and you feel like you've known them forever. It is a kind of coming home."
The designer revealed in 2014 at an event in London that he and Richard had married in the U.S., and they been together since.
Article continues below advertisement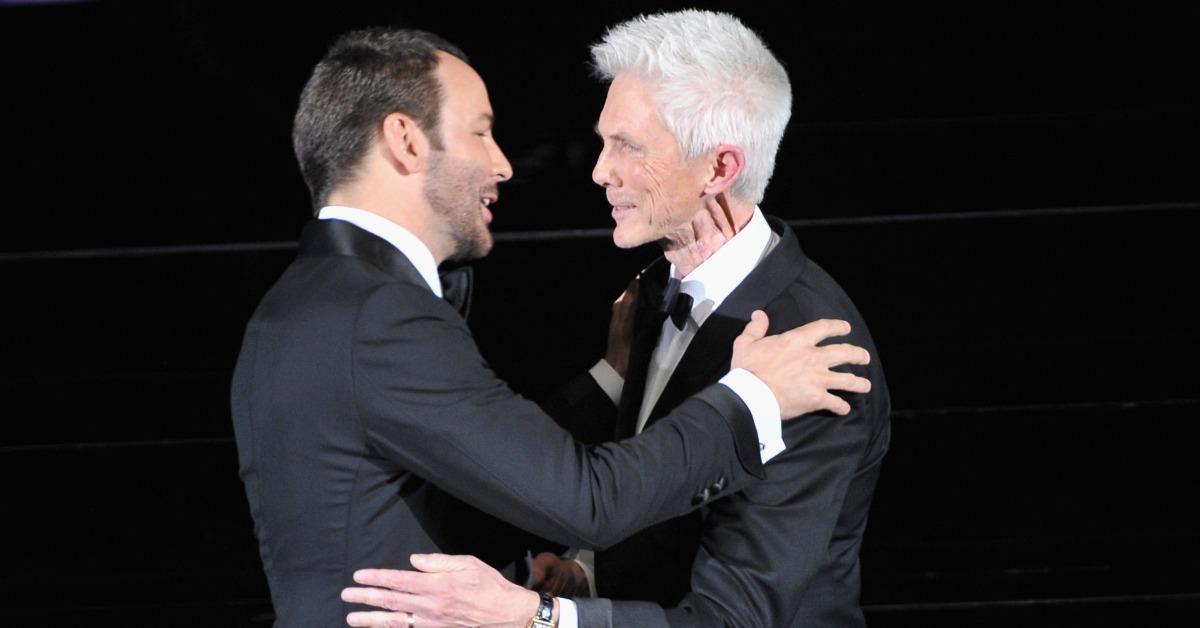 Richard Buckley has battled illness since the early days of his relationship with Tom Ford.
In the article for Out, Tom mentioned that Richard had been battling illness for quite some time. "Three years after we started living together, Richard was diagnosed with cancer and at the time was told that it was most likely going to be fatal," Tom explained. "We've had a fair amount of personal family tragedy, and things happen that do ultimately bring you closer because they're things you go through together, and they make your history richer."
Article continues below advertisement
The illness was throat cancer, and Richard was diagnosed with the condition in 1989. Few details were shared about its development or his battle with it, but it appears as though it had a profound effect on their lives.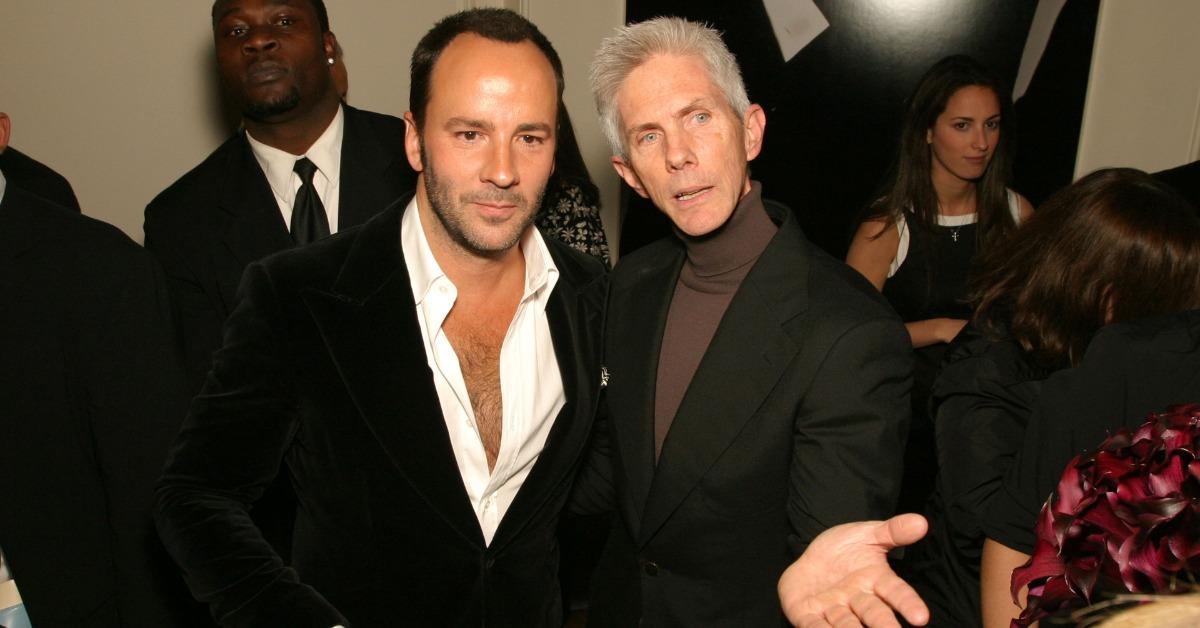 Article continues below advertisement
Richard Buckley passed away at 72 years old, but what was his cause of death?
In a press release shared by Tom's company on Sept. 21, 2021, per Vogue, it was announced that Richard passed away at his Los Angeles home at the age of 72. The cause of death was described as being from "natural causes after a prolonged illness," but the illness was not specified.
"It is with great sadness that Tom Ford announces the death of his beloved husband of 35 years, Richard Buckley," the rest of the release read. "Richard passed away peacefully at their home in Los Angeles last night with Tom and their son Jack [Alexander] by his side."
Our thoughts are with Tom, Alexander, and the rest of the Ford family during this difficult time.