Tom Hanks' Family Tree Is More Complicated Than You Might Think
Tom Hanks' grandchildren and children are part of a complicated and ever-growing family tree! Find out more about his family and children here.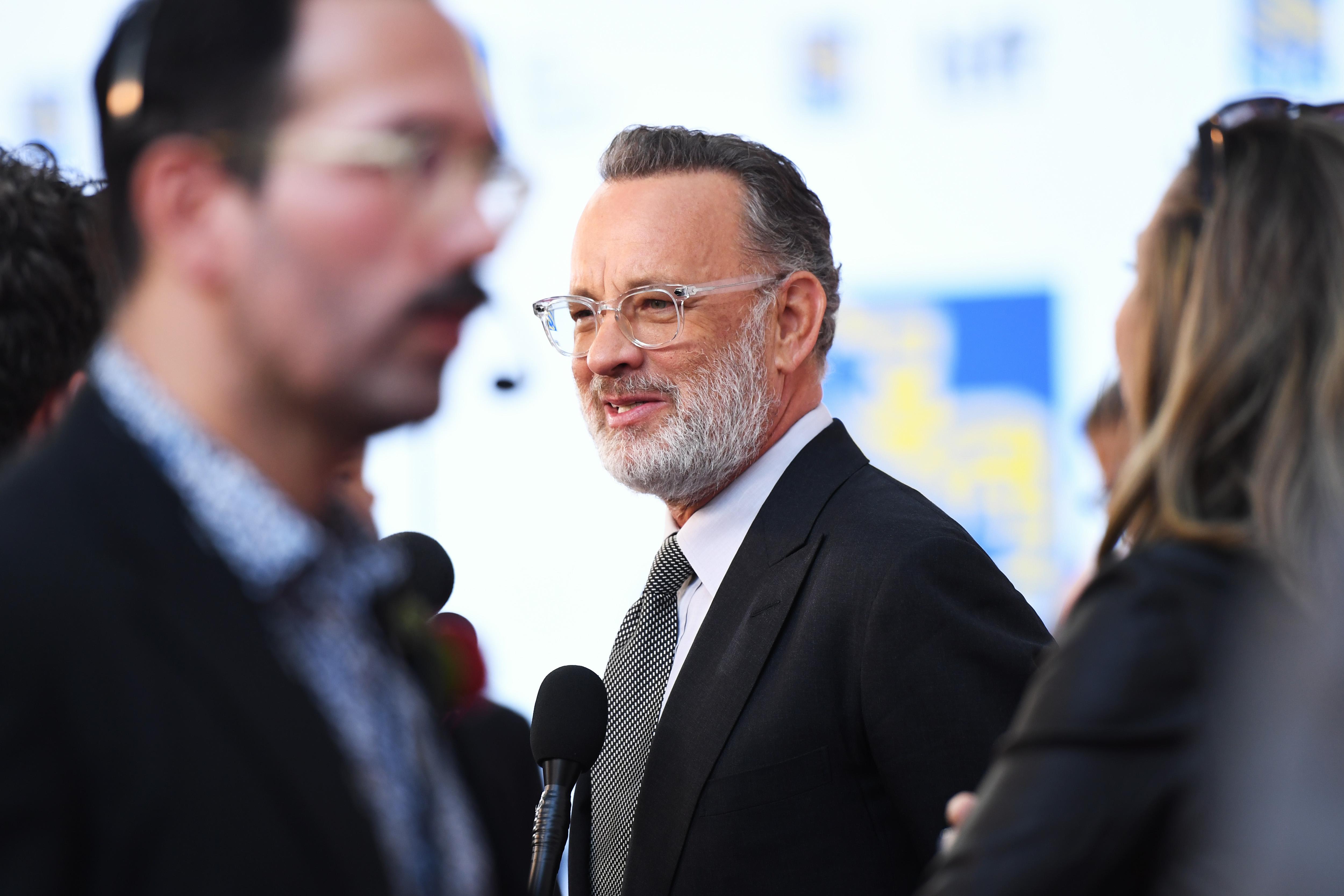 Everybody loves Tom Hanks. He's America's favorite dad, and that will no doubt be even more evident with the upcoming release of A Beautiful Day in the Neighborhood, in which Hanks plays Mr. Rogers. But in addition to being America's favorite dad, he's also a real dad, and a grandfather, to multiple awesome kids.
Article continues below advertisement
Tom Hanks has three grandchildren and four children.
Let's take a step back and see how we got to Grandpa Tom Hanks. Tom was married to the actress Samatha Lewes from 1978 to 1987. He had two kids with her: actor Colin Hanks (born in 1977) and Elizabeth Hanks (born in 1982).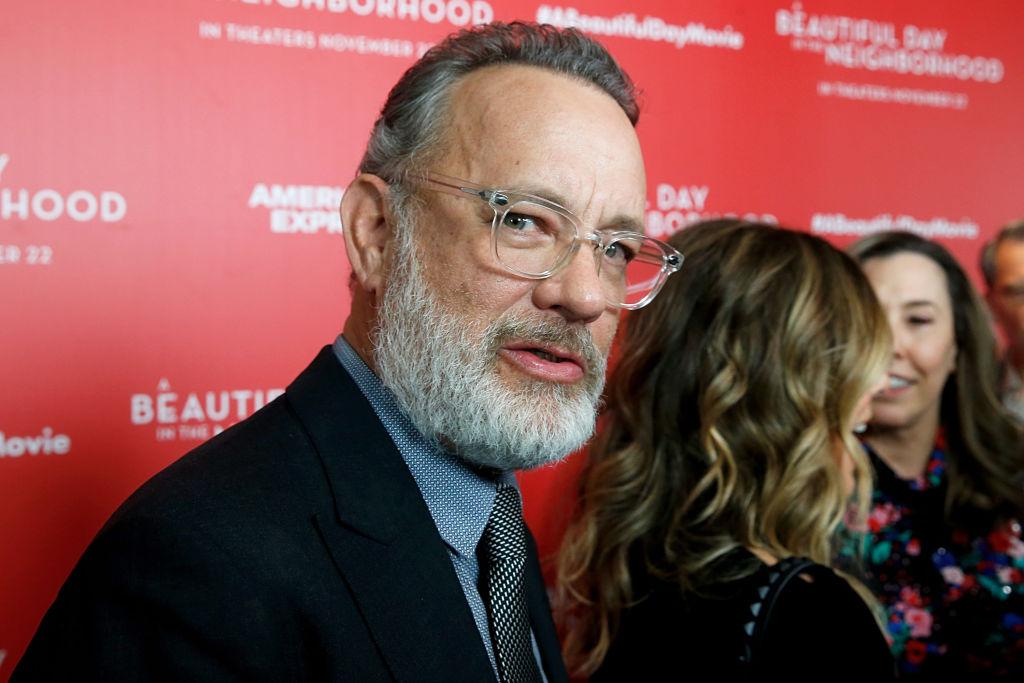 Article continues below advertisement
In 1988, Tom married Rita Wilson, whom he met on the set of Bosom Buddies in 1981 and reconnected with in 1985 on the set of Volunteers. They've been married ever since and are consistently seen as one of the most solid, loving couples in all of Hollywood. Rita and Tom had two kids of their own, Chester "Chet" Hanks, and Truman Theodore.
Now, Rita and Tom have three grandkids, all girls! Colin has two young daughters, Olivia and Charlotte (born in 2011 and 2013) and Chet has one, adorable little Michaiah, from his relationship with Tiffany Miles. Michaiah was born in 2016.
Article continues below advertisement
In an interview with ET, Tom and Rita talked about this fairly new experience of being grandparents to three little girls. "We're the cool grandparents," Rita told Danny Directo. "I think [we're] the most cool," Tom agreed.
I am very sure that Tom Hanks and Rita Wilson are very cool grandparents. In fact, I would love for them to be my own. You think they're in the market to be grandparents to a 30-year-old woman they've never met before?
Article continues below advertisement
Tom spoke about how entertaining it is to have grandkids, saying, "When you have grandkids, if you're with one of them — or all three of them — look, there's no book, no radio, no TV. You're going to be entertained by them every moment that you're there. Sit back and watch the show!"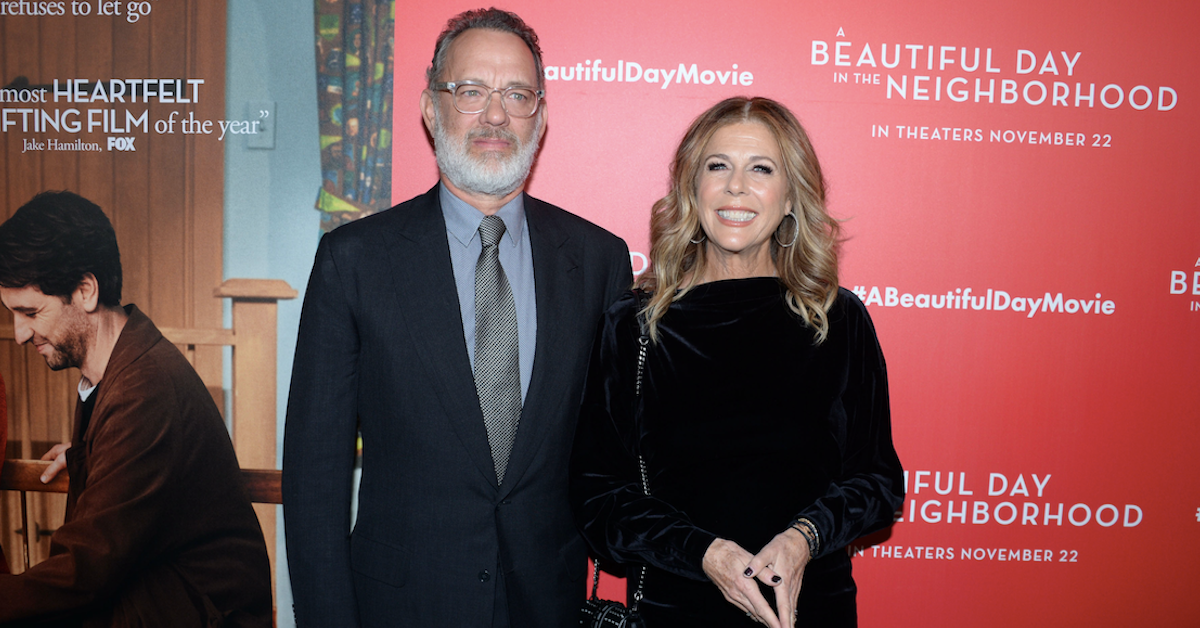 Article continues below advertisement
But even though they are Tom Hanks and Rita Wilson, their grandkids don't really get that. "I think they just put up with us," Tom said. "Sometimes, they just look at us like, 'What?'" Rita added. Could you imagine being like, "Grandpa Tom Hanks, stop being so silly!"?
In an interview with ET, Chet Hanks said that while he struggled to get sober, it was the idea of becoming a parent that ultimately gave him the motivation he needed to make a change. He also credits his parents for being hugely helpful during a difficult time. "They couldn't be more supportive," he said.
"They've always been there for me, and I've been really lucky... They love being grandparents too. It's been awesome to see them being grandparents as well because I was really close to my grandparents and now my daughter gets to have the same experience."