Inside Tony Dandrades' Adorable Family Life
Who is Tony Dandrades' wife? Here's what you need to know about the Dominican reporter's personal life. Get the details on his family life.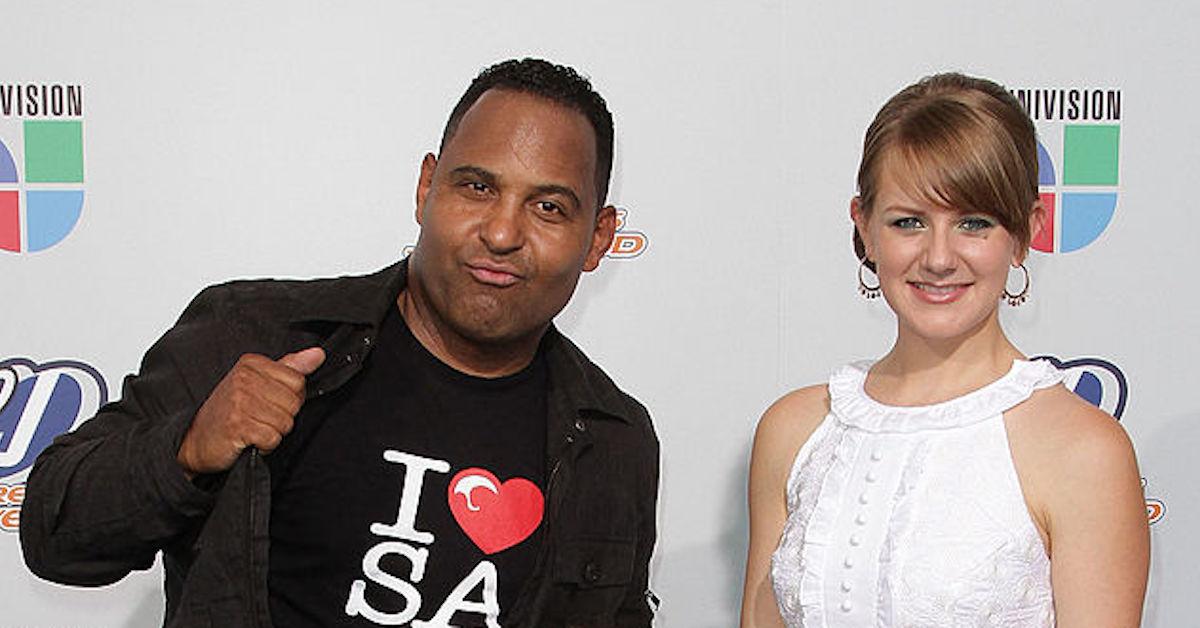 Almost no one has been at Univision longer than Dominican Republic native Tony Dandrades, who started his tenure on the network in the '90s as a Miami weekend weatherman.
He quickly gained a following from viewers who enjoyed how Tony mixed weather reporting with spontaneous bits of cultural entertainment, and within a few years, Tony joined the team at news program Primer Impacto.
Article continues below advertisement
These days, the longstanding Univision personality continues his charismatic reporting on his YouTube channel and counts himself as a nearly annual host of Univision's Premio Lo Nuestro.
And while many Latinxs have been watching the presenter on TV since his weatherman days, not many know about Tony Dandrades' wife, kids, and personal life. Keep reading while we dive in!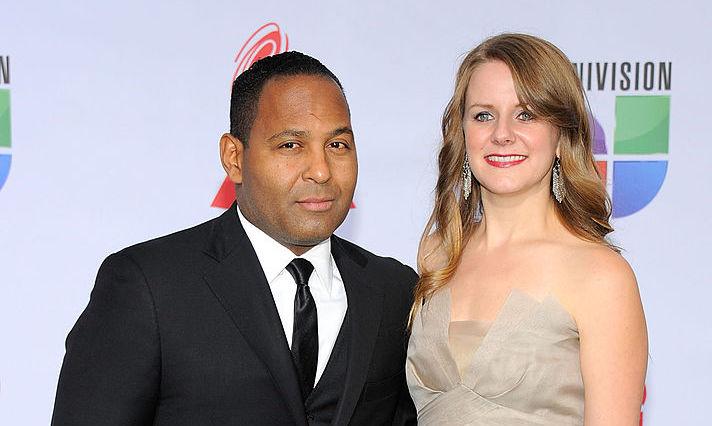 Article continues below advertisement
Who is Tony Dandrades' wife?
Tony Dandrades and his wife, Amy Rose Reyes, tied the knot in Miami back in December 2003 and recently celebrated 17 years of marriage. Amy Rose is a journalist and editor for Miami Herald, who originally hails from Detroit, Mich.
So, how did Amy and Tony meet? "I was in college and my sister, who is two years older, had just moved to Santo Domingo where she had a job and a boyfriend," she said in Spanish to Univision's Se Habla USA: Celebrando Juntos.
Article continues below advertisement
Amy's sister was eager for company, which prompted Amy's move after graduating from college. She figured she'd join her sister for six months to learn Spanish and go on a post-graduation adventure. "I ended up living there for like two years," she explains, and during her time in Santo Domingo, the Miami Herald journalist met her husband-to-be.
Article continues below advertisement
Amy and Tony have been the light of each other's eyes for nearly two decades now, and the Miami residents credit open communication, adventurous tastes in food, and lots of love with keeping them together for all of these years.
A quick glance at their social media accounts will make it clear that Tony and Amy are each other's biggest supporters and fans.
Does Tony Dandrades have kids?
Tony, who recently traveled back to Santo Domingo for the unveiling of a massive mural that bears his face and signature "Qué bien" tagline, is the father of four children.
Rather, we should say, he's the father to two children and two adults.
Article continues below advertisement
Tony and Amy have two kids, a boy, William, who is 10, and a girl, named Emily, who is 15, and celebrated her big quince birthday during the COVID-19 lockdown.
"I am proud to be the mother of a girl who came into this world with such empathy for others, a natural curiosity and a real sense of the importance of family," Amy wrote in an Instagram caption on Emily's birthday.
In addition to Emily and William, Tony's "reasons for being," who appeared on Univision during a recent Father's Day to surprise their loving father with well wishes, the TV host is also the father of two older kids, Jonathan and Anthony, from a former relationship.