Tony Hale on 'Veep' Cast: "We're All a Little Too Crazy About Each Other" (EXCLUSIVE)
In an exclusive interview with Tony Hale, the 'Veep' actor said he would love to reunite with the 'Veep' cast, as they have remained incredibly close.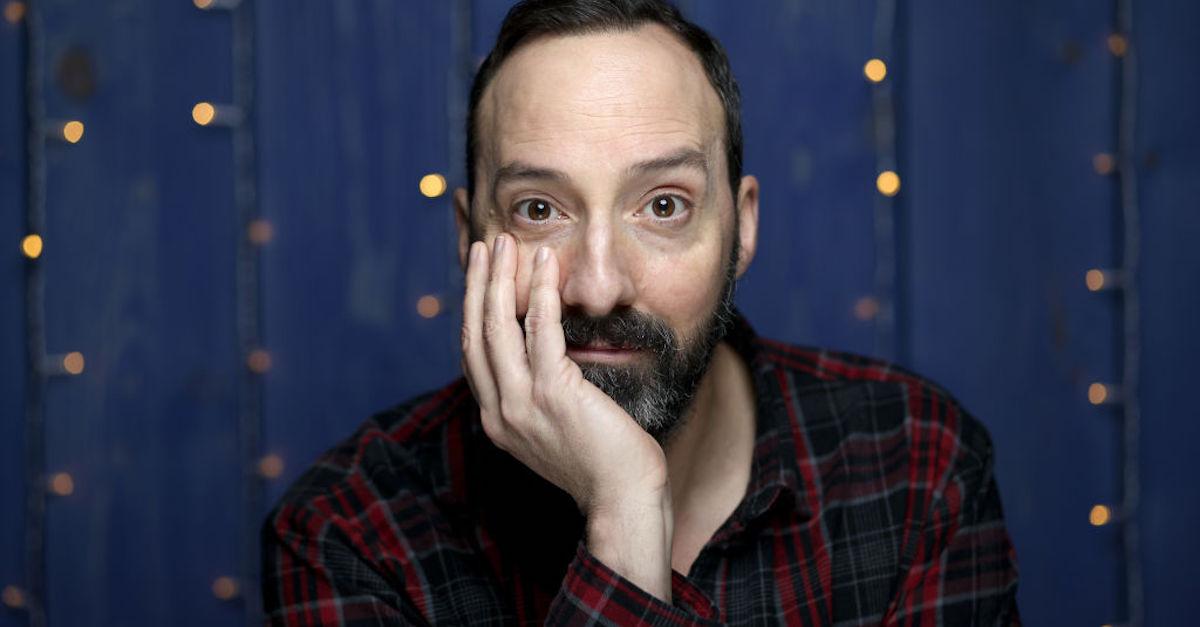 Some of the most feel-good sitcoms have been breeding grounds for scathing behind-the-scenes drama — The Good Wife, Boy Meets World, Sex and the City, and Hannah Montana are only a few notorious examples.
But for HBO's Emmy Award-winning comedy, Veep, that definitely wasn't the case. Although the beloved political comedy series was laced with cynical, biting humor, comedian and actor, Tony Hale, tells us the cast and crew's relationship was wholesome beyond belief.
Article continues below advertisement
Distractify was able to catch up with Hale, who played the bumbling political aid, Gary Walsh on Veep, while he was promoting the third installment of his NBC Peacock animated series, Archibald's Next Big Thing Is Here. He reminisced about his time on the show and only had positive things to say about his hilarious and talented colleagues. Tony Hale even told us his thoughts on a potential movie, reunion, or spinoff series.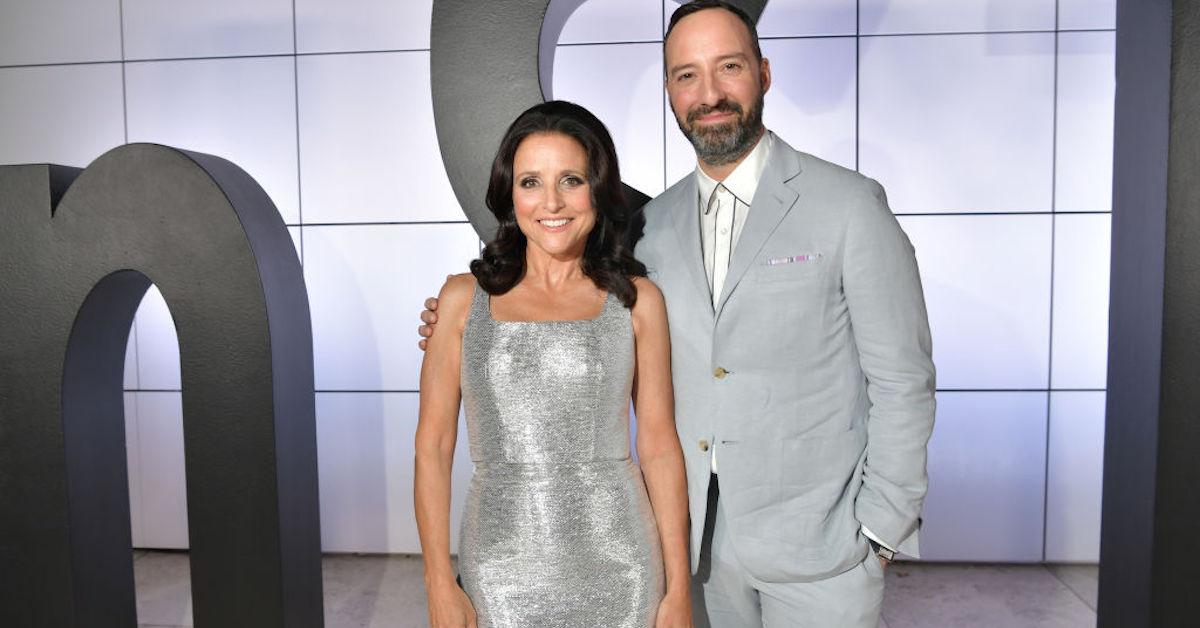 Article continues below advertisement
Tony Hale says the cast of 'Veep' would love nothing more than to do another installment of the series.
After seven glorious seasons of Veep, it's safe to say the cast and crew spent quite a bit of time together. With so many interesting personalities working in front of the camera and behind the scenes, Hale tells us there was never a dull moment on set — and that they'd give anything to do another project together again.
"Oh man, I know all of us would love to do [a spinoff]! [We'd take] any chance we could get to work together — we're all a little too crazy about each other," he laughs.
"Some of my favorite stuff to watch — I do love watching the show — but it's always watching the gag reels, because of how much we made each other laugh. I do miss that. And I miss just hanging out on set without masks, and just hanging out, catching up, and living life together."
Article continues below advertisement
"Before [the pandemic] we'd get together with those who lived in Los Angeles and just laugh. Just tell old stories, that's my favorite stuff, is to tell old stories and laugh, it's the absolute best," he says nostalgically.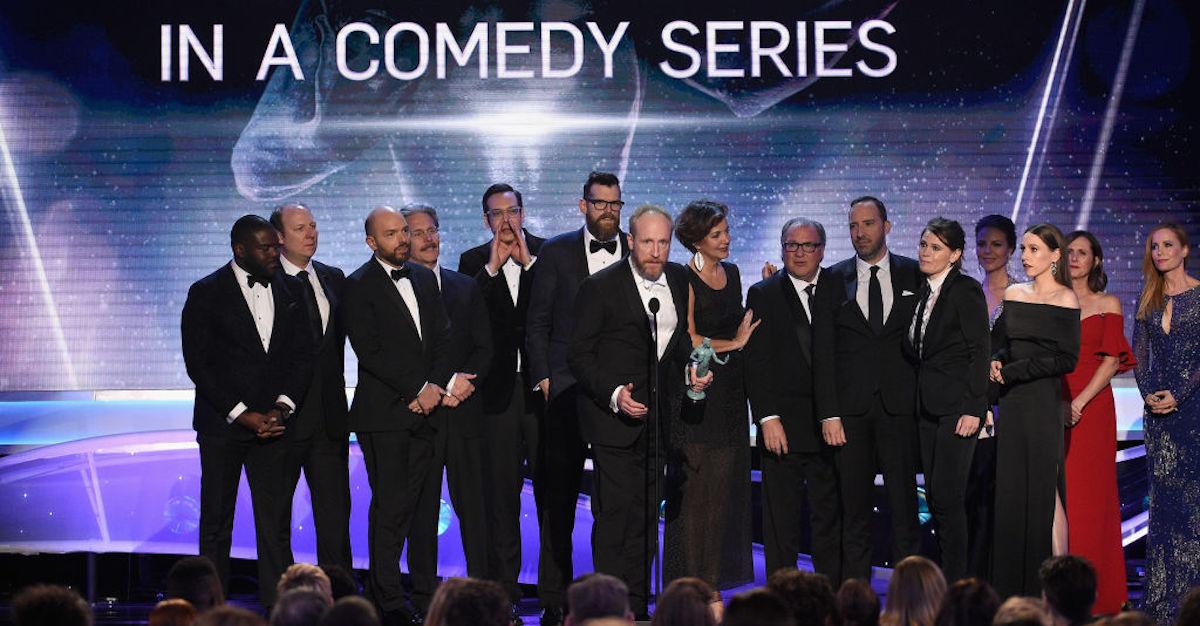 Article continues below advertisement
Working alongside such hilarious actors, he says, was a major challenge.
With so many seasoned comedians acting on and writing for Veep, including Seinfeld's Julia Louis-Dreyfus (who played VP Selena Meyer), Timothy Simons (who played Jonah Ryan), and Matt Walsh (who played Mike McLintock), Hale says that keeping a straight face while the camera was rolling could sometimes be incredibly challenging.
"I was always blamed as the person who broke the most. That was not true — Julia (Louis-Dreyfus) broke the most, but I was always blamed for it," he tells us.
"Even though there was one time where I couldn't stop laughing during a scene, and she said, 'Tony, you know you're not watching the show, you're in the show. And I was like, 'Alright well it's a funny show!'"
Article continues below advertisement
"I do remember when we were in Baltimore during the first three years of the show, and we were all away from our families, so we all became each other's family. So we would shoot and then we would go out at night and talk about the day, and make each other laugh and have a glass of wine. Those are some times I'm never going to forget. I really love those people a lot," he says.
The cast of Veep really seems to be jonesing for a reunion or spinoff just as much as we are — fingers crossed we'll get one in the foreseeable future.