Tony Lopez, 20, Accused of Sending Sexually Explicit Messages to 15-Year-Old Girl
TikTok star Tony Lopez, 20, has been accused of sending sexually explicit messages to a 15-year-old girl on social media. What to know.
TikTok star Tony Lopez is coming under fire after reports surfaced that the 20-year-old had been sending sexually explicit messages to a 15-year-old girl. The allegations come less than a year after the influencer made headlines for nude images of himself reportedly being leaked on Twitter. Keep reading to find out more.
Article continues below advertisement
Tony Lopez was allegedly messaging a 15-year-old girl on social media.
According to The TikTok Shaderoom, Tony was previously messaging a minor through Instagram DMs and on Snapchat. "I guess it never clicked in his head that I was not 20 years old," the alleged victim commented over screenshots of the Snapchat messages that were allegedly sent by the Hype House member. "But as you can see here he continued to say s--t knowing that I wasn't of age. But predators don't care!"
Article continues below advertisement
The person, identified as Cay, added, "He would snap me everyday at random times just to say some s--t to me [about] wanting to f--k or [just] some weird s--t. I would go along [with] it just to build a 'case' against him [because] I knew he was sus."
Additionally, another screenshot alleges that the TikToker was attempting to have sex with a 17-year-old girl.
At this time, Tony has not publicly addressed the allegations made against him. On Aug. 8, he tweeted, "I've got a lot to talk about." Adding, "I love you guys stay happy."
Unfortunately, this is not the only controversy that Tony has been involved in.
Article continues below advertisement
Tony Lopez has been accused of stealing another TikToker's dance.
Going viral on TikTok seems to be the goal of, well, all of Gen Z. From dances to lip-syncs, social media stars are becoming the new A-list celebrities. So, when a content creator tries to pawn something off as their own material, that is a big no-no.
Back in June, Tony was accused of stealing creator @ouuitzjaidaa dance without giving her credit. Although certainly not as problematic as sending sexual messages to minors, these accusations do damage Tony's credibility as a creator.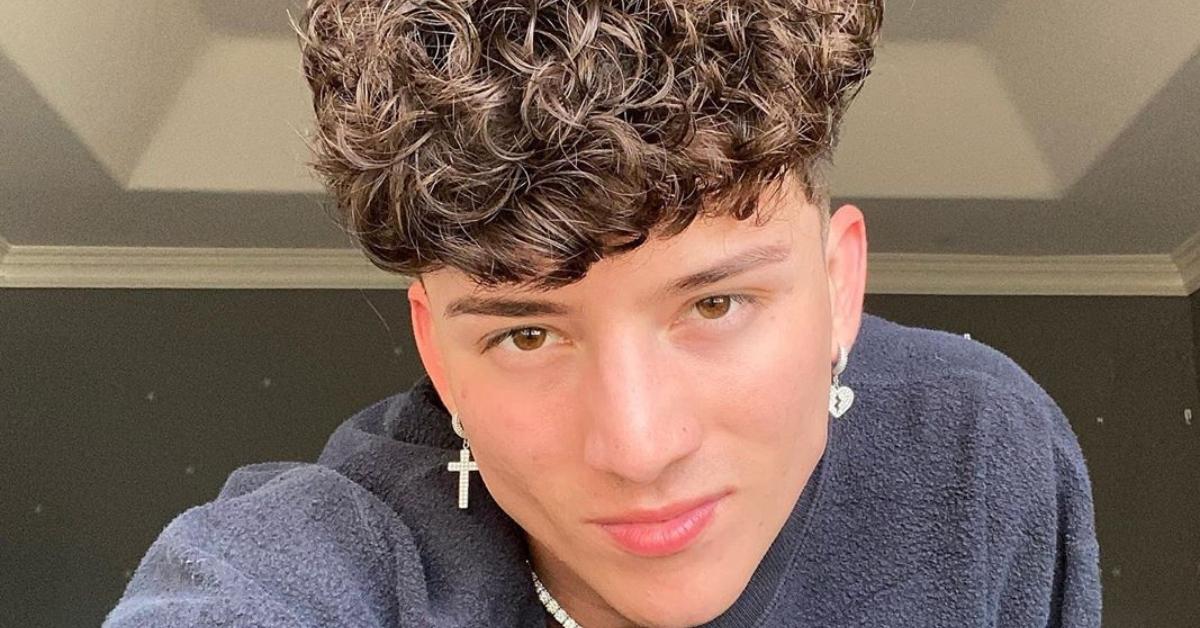 Article continues below advertisement
On June 14, Jaida posted a video of herself dancing to rapper 6ix9ine and Nicki Minaj's single "Trollz" as part of a competition.
"Whoever has the best TikTok, I will wire, whatever CashApp $10,000. Second place, $5,000. And the third place gets $1,000," the rapper announced.
Hoping to use the prize money for a friend's family, who recently suffered a loss, Jaida wrote, "Everyone tag @6ix9ine so he can see my new dance I wanna win so I can donate the money to @george_c113 family."
Three days later, Jaida called out Tony after he posted a video of himself dancing to the same song. "NOT YOU COPYING MY DANCE," she commented.
Article continues below advertisement
After the videos were posted by The TikTok Shaderoom side-by-side, some people noticed the similarities between the two dances. Tony responded in a since-deleted tweet, "Imagine thinking I stole your dance…"
Fans took sides during the internet feud, but many commenters said that the dance moves weren't the same. Others called out the content creator for simply causing drama.
Overall, Jaida doesn't care who does her dance, she just wants the credit, which we totally understand.
If you need support, The National Sexual Assault Hotline is available 24/7 at 1-800-656-4673. You will be connected with a trained staff member in your area. Or visit RAINN.org to chat online with a support specialist at any time.