'Boy Meets World' Star Danielle Fishel Talks Motherhood, Most Cherished On-Set Moment, and More (EXCLUSIVE)
Actress Danielle Fishel, most known for her role as Topanga on 'Boy Meets World,' opens up about motherhood, favorite on-set moments, and more.
When we think of iconic '90s sitcoms, the ABC series Boy Meets World immediately comes to mind. Touching on themes of dealing with adolescent issues, relationships, family, and more, Cory Matthews (Ben Savage) and his friends continuously taught viewers major life lessons.
Article continues below advertisement
Most known for her role as Topanga Lawrence (aka Cory's childhood sweetheart turned wife) in the widely popular '90s sitcom, Danielle Fishel continues to embrace the Boy Meets World fandom (and those Topanga-inspired hairstyles) with open arms.
The actress — who recently partnered with Gerber Childrenswear's Onesies to celebrate the 40th Anniversary Onesies bodysuit — opened up exclusively to Distractify about her iconic character continuing to be an inspiration today, motherhood, and of course, Boy Meets World.
Check out our Q&A below on what the mother-of-two is doing now. (Editor's note: This interview has been edited and condensed for clarity.)
Article continues below advertisement
Where is Topanga now? Actress Danielle Fishel opens ups about motherhood and more.
Distractify: Can you talk about partnering with Gerber Childrenswear to kick-off the 40th anniversary of their Onesies?
Danielle Fishel: Gerber Childrenswear's Onesies® brand bodysuits are such an iconic wardrobe staple for babies and I've always used them for my boys – they make dressing and changing super easy. So, when they approached me about a partnership not only did I just have my second baby, but I happened to turn 40 this year too, so it felt like the perfect time to celebrate 40 years of the iconic Onesies® bodysuit and be a part of the launch of the Onesies® decades pack!
Distractify: What is your favorite design?
DF: I love all of the limited-edition Onesies®, but my favorite of course is the "Baby Meets World" design from the decades pack. It's always so fun to relive nostalgia from decades past and I can't believe that in the past 40 years I've gone from wearing Onesies® to dressing my own baby in a Onesies® bodysuit inspired by a show and role I'm so proud of.
Article continues below advertisement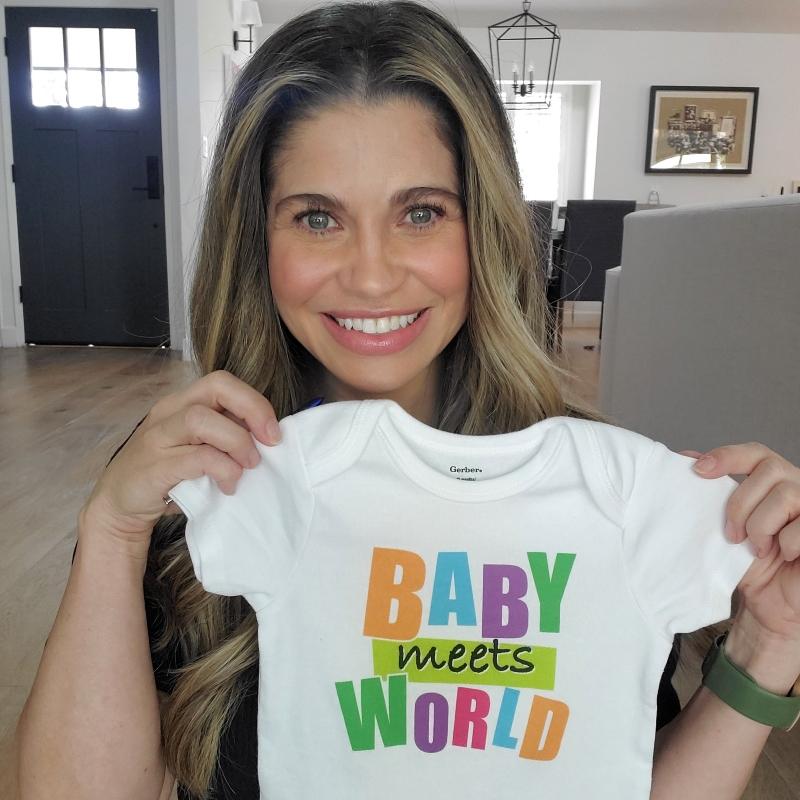 Distractify: What is your favorite thing about being a mom?
DF: My favorite thing about being a mom is watching my kids learn who they are and what they love. Adler is obsessed with all things trucks and dinosaurs, and Keaton has really taken a special liking to a mini soccer ball that used to be Adler's. Also, now that I have two, seeing the love develop between them is my greatest joy every day. When they both laugh at something silly I say or do, my heart melts into a puddle.
Article continues below advertisement
Distractify: Has anything about motherhood surprised you?
DF: Everything about motherhood has surprised me. I cannot believe how many cliches I rolled my eyes at before I became a mother that now I know to be 100% true. I'm also really surprised at how sappy and emotional motherhood has made me. I used to not be an emotional person, but now almost anything can make me cry.
Article continues below advertisement
Distractify: Are you ever surprised that Topanga is still a fashion inspiration today? Have you seen people dressed exactly like your character on the streets?
DF: Wait, Topanga is a fashion inspiration!? You mean outside of a Halloween character? That is very surprising to me! I think Topanga had some super fun hairstyles, but I'm not sure I'm jealous of any of the wardrobe!
Distractify: You recently reunited with the Boy Meets World cast at '90s Con. What made this cast so magnetic to fans?
DF: I think we all had such amazing natural chemistry with each other, and you can feel it and see it through the TV. When actors don't get along, I'm convinced you can tell, even if they phenomenal actors who are doing their best to hide it.
Article continues below advertisement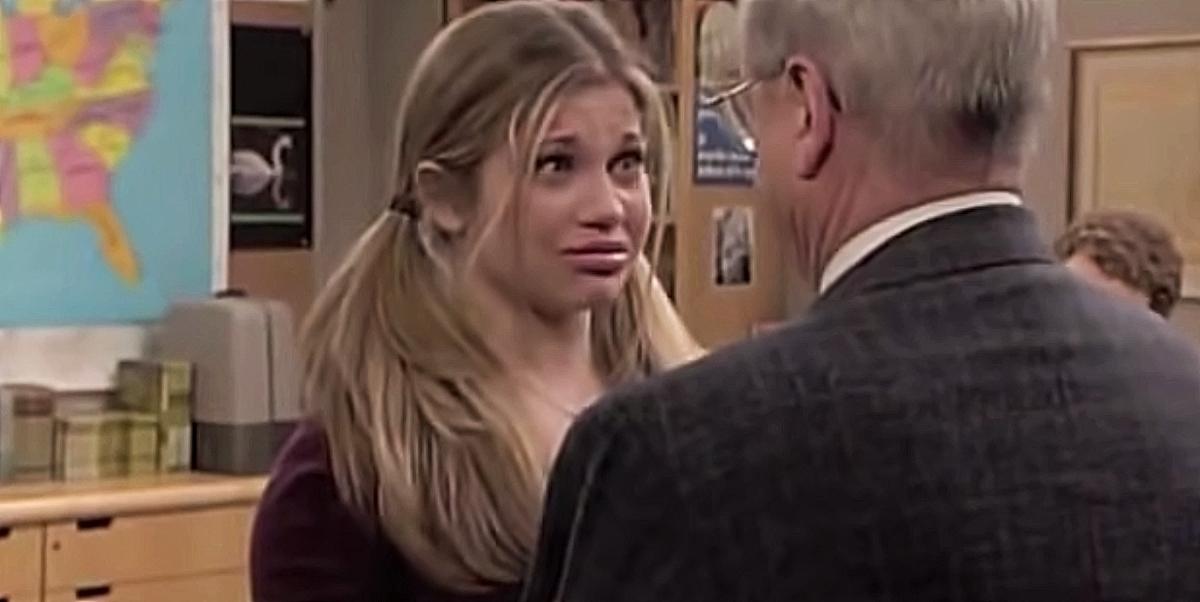 Distractify: Is there a specific on-set moment from the show that sticks out to you the most that you will always cherish?
DF: Doing the final scene of Boy Meets World where Bill Daniels told us he loved us. We were kids and could be annoying at times, and Bill was a consummate professional. To be honest, we didn't really know how he felt about us during the 7 seasons of Boy Meets World ,and when we did that scene, we all knew without a doubt that he meant he loved us all as the real people we were, not just that Mr. Feeny loved our characters. I still get teary thinking about it now. (Thanks, Motherhood!)
Distractify: What other projects are you currently working on?
DF: I'm directing a movie for Tubi and also directing for Disney Channel. I also have a hair care company I'm super proud of called Be Free by Danielle Fishel that you can find at bfbydf.com.