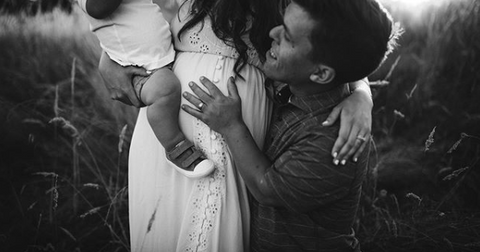 Tori Roloff From 'Little People, Big World' Is Expecting Baby No. 2 and It's a Girl!
By Jacqueline Gualtieri

Updated
Fans of Little People, Big World have followed Tori and Zach's love story from the beginning, from finding love to marriage to their first baby together. And now they get to watch as the happy couple goes through another pregnancy together. The Roloffs are expecting baby No. 2 and, so far, all they know is that they'll be having a baby girl.
And the couple knows that you're wondering, "is Tori Roloff having an average-sized baby?" But they also know that they can't answer that question and won't be able to for another couple of months.
So is Tori Roloff having an average-sized baby? She doesn't know yet either.
Back in July, Tori shared an Instagram Story of the sonograms taken when she was pregnant with her first baby, Jackson. She also shared sonograms taken of her second child, who they've confirmed as being a girl. Several fans noticed that it looked like the new baby is taking up more space in her womb and appeared to have longer appendages which led to them to ask if Tori knew if her baby had dwarfism as Jackson does.
Tori responded to the questions to say that they won't know until the baby is born. She acknowledged that she could have done an amniotic draw to test if the baby has certain kinds of dwarfism but even that is not a true diagnosis and they can't have a true diagnosis until after the baby is born. Besides that, they didn't want to do the test because they simply "don't care either way." 
It's important to note that Tori is correct that they can't know for certain until the baby is born. There are multiple types of dwarfism so there are multiple ways to test for dwarfism during pregnancy, including the amniotic draw test that Tori is referring to or a prenatal ultrasound done near the end of a pregnancy that most mothers opt out of. But there are still other forms of dwarfism that can only be discovered after the baby is already born or even a few years beyond that.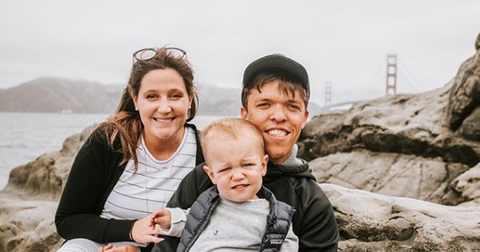 Are there any hints that the baby might not have dwarfism?
While there is no way to know for sure, Tori has been outspoken that this pregnancy feels different for her than her first pregnancy with Jackson. She took to Instagram to address that this pregnancy has given her many body image issues because she feels bigger this time around.
In one post, she stated, "I have had a harder time accepting my body this go around. I've gotten bigger a lot faster than I did with Jackson and I've become a lot more insecure. Hearing people ask me if I'm sure it's not twins definitely does not help." Could it be that she's feeling a bit bigger because, as we saw in the sonogram, the baby is taking up more space? It's possible but it should be noted that babies with dwarfism can still be born at an average size for newborns.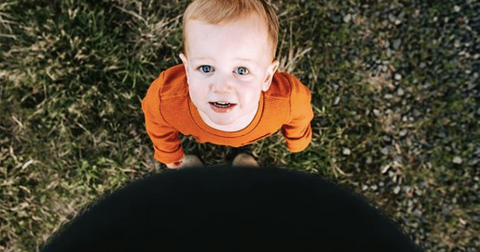 While we can pick apart Instagram posts for a clue, the truth is that Tori had it right. She can't know for sure until the baby is born. So we'll all just have to wait and see along with her.