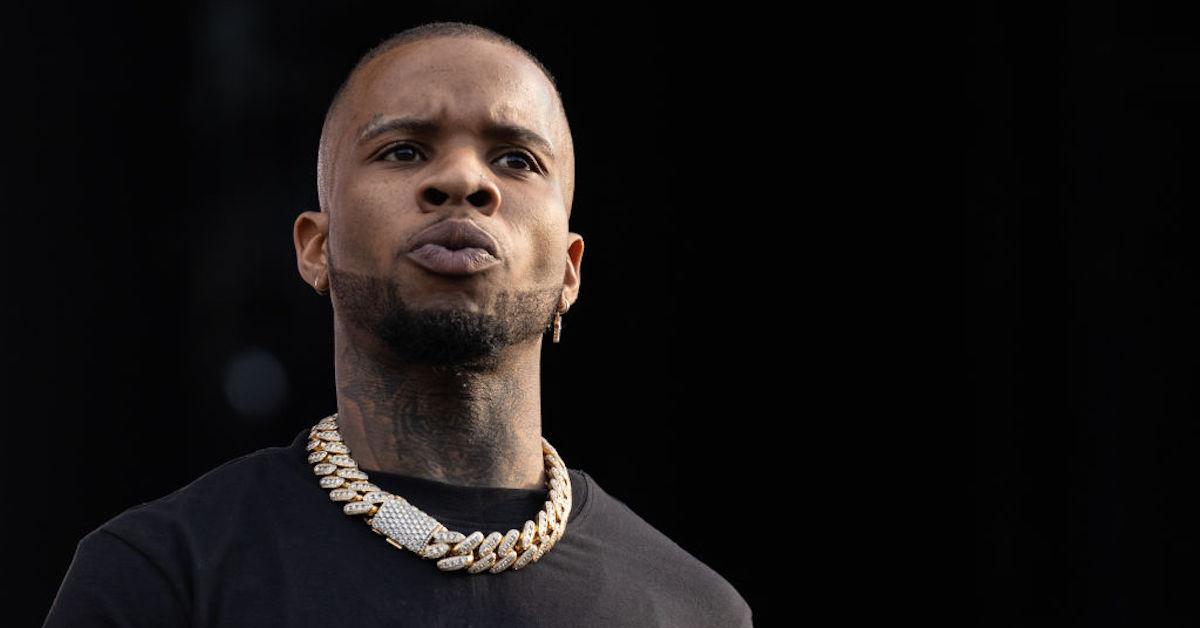 Was Rapper Tory Lanez Dating Megan Thee Stallion?
Article continues below advertisement
Fans of the "Hot Girl Summer" artist have been trying to piece together the details of what happened following the star-studded Hollywood Hills pool party that Megan and Tory left together, especially considering the fact that Megan has taken to her own social media to clarify some facts that had been misreported.
Some speculate that Tory Lanez, who was in the car with Megan before she got out, was the one who opened fire. This has caused some individuals to wonder whether Megan and Tory Lanez were dating.
Article continues below advertisement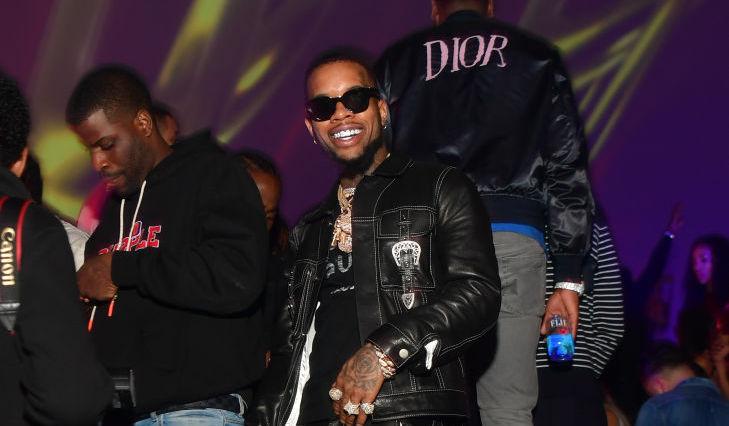 Is Tory Lanez dating anyone?
"The narrative that is being reported about Sunday's morning events are inaccurate and I'd like to set the record straight," Megan wrote, revealing that she had "suffered gunshot wounds" on Sunday morning, "as a result of a crime that was committed against me and done with the intention to physically harm me."
Article continues below advertisement
"I was never arrested, the police officers drove me to the hospital where I underwent surgery to remove the bullets," she continued. "I'm incredibly grateful to be alive and that I'm expected to make a full recovery, but it was important for me to clarify the details about this traumatic night. I'm currently focused on my recovery, so I can return to my life and back to making music as soon as possible."
According to Cheat Sheet, Megan and Tory were secretly dating and broke up before the horrifying incident occurred. The outlet writes that YouTube star Tasha K revealed the "Savage" singer and Tory Lanez had been an item for months.
Article continues below advertisement
This tracks with the fact that Megan and Tory were seen hanging out together during the COVID-19 quarantine and practicing TikTok dances. At the time, fans dragged the stars for not taking the stay-at-home orders seriously, though the mid-quarantine hangouts make more sense if the two were in fact dating.
Article continues below advertisement
As Tasha K tells it, Megan kept the relationship a secret out of concern for her image. Following the shooting, Megan's producer, Lil Juju, warned Tory to "count your f--king days," though the post has now been deleted.
Megan's friend, Kelsey Nicole, took to Instagram to clear up any misconception that she had been involved. "I want to clear up the rumors that I shot Megan," she wrote. "I WASN'T the one with the gun and would never do something like that. However I was present."
Article continues below advertisement
According to TMZ, Tory was arrested and booked for possession of a concealed weapon, and stands to be investigated for assault with a deadly weapon.
"Sources connected to Tory say it seems he will claim it was accidental ... IF he's charged for the shooting," writes the outlet. "The fact LAPD is investigating it as assault with a deadly weapon — as opposed to attempted homicide — could mean they, at least in theory, believe it was accidental."
As for Megan, she is "hurt and traumatized" by the events and taking some time to recover. "Black women are so unprotected & we hold so many things in to protect the feelings of others w/o considering our own," she tweeted on July 17. "It might be funny to y'all on the internet and just another messy topic for you to talk about but this is my real life and I'm real life hurt and traumatized."
Tory has yet to issue a public comment on this horrifying ordeal.