People on Twitter Caught up With Their Old Grade School Teachers to See What's New
Comedian Desus Nice made a joke about googling old teachers, which prompted many others to actually do it and share their stories of reconnection.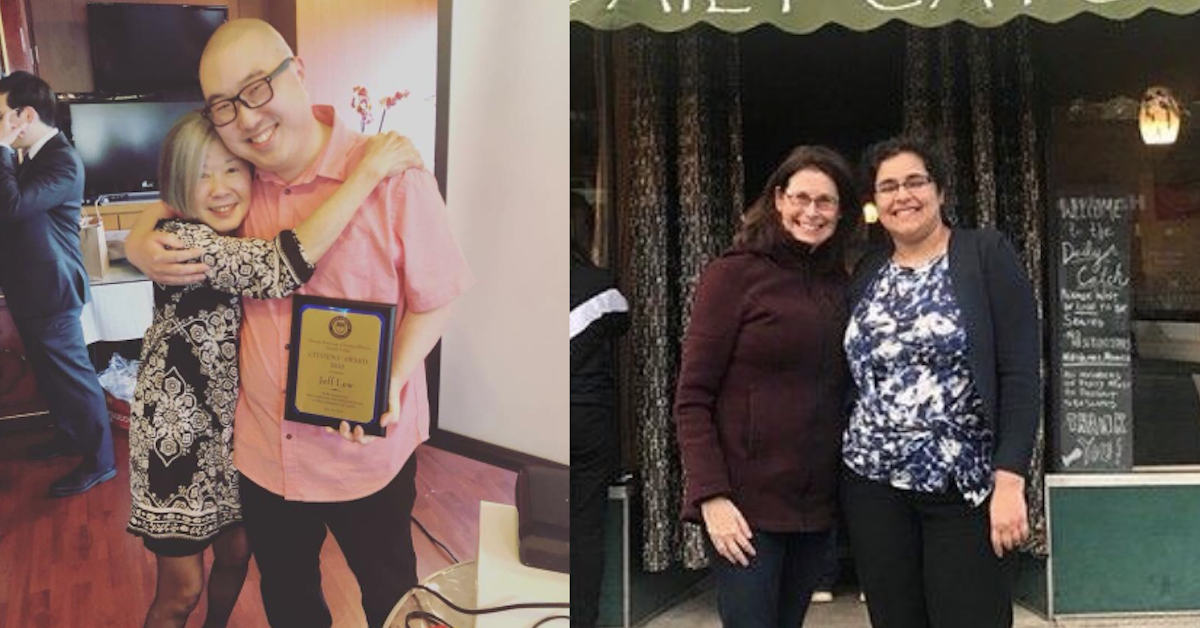 Do you know where your kindergarten teacher is today? Do you even remember their name? It's really easy to go down an internet rabbit hole looking for information about your old teachers. They did, after all, have an enormous impact on your early life. But when you find updated info about your old teachers, especially the ones you loved, should you contact them and tell them how much they meant to you?
As the daughter of a teacher, I can tell you that is a resounding yes. Teachers love to hear how their old students are doing and it means a lot to them to hear that they have students who are out there still thinking about what they learned from them.
Article continues below advertisement
Comedian Desus Nice inspired a whole bunch of people to look up old teachers with this tweet. It may have started out as a joke, but he triggered a whole movement of people finding out what happened to their old teachers and even contacting them and reconnecting with them. In this thread, many shared their findings, and they are (mostly) totally lovely.
How cute is this?! I imagine this teacher was so appreciative to hear words of kindness from a former student on her wedding anniversary. And what a coincidence that she happened to check up on her old teacher on that specific day!
Article continues below advertisement
This is incredible! I wonder what one talks about on a lunch date with your old kindergarten teacher. I'd probably be like, "I'm really good at sharing now, thanks to you. And I'm also amazing at staying in the lines when I'm coloring."
Article continues below advertisement
It doesn't get much cooler than a old teacher who is now a full-time jazz musician. I remember my high school band teacher played jazz on the side, and I went to see him do a show in a restaurant once. It was a real Duke Silver moment.
Article continues below advertisement
Um, this is the best! You never forget that early teacher who facilitated your love of learning. My second-grade teacher was especially special to me, and my class was special to him because it was his first year ever teaching. When he showed up at our high school graduation, everyone got really emotional.
Article continues below advertisement
Oh no! This one is so awkward! Not going to lie, there have been some weirdo teachers in my past who definitely did things like this, even when we were students. There's only one word for an interaction like this and it's YIKES.
Article continues below advertisement
Phew! Back on track with lovely stories. You never know if your old teachers are going to recognize you, especially after so many years. It's such a comfort when they do.
Article continues below advertisement
Whut. I have so many questions. Are they still a kindergarten teacher? Are they like a "teacher influencer"? I think those exist. Or are they a full-time influencer now? I need to know. Influencers — of any kind — are totally fascinating to me.
Article continues below advertisement
What are the odds of running into your teacher 25 years later in a different state...and both or one of you recognizing each other?! That's unbelievable. But it's probably less unbelievable than an old middle school teacher turning into an actual rock star. I need to know which current rock star used to teach middle school.
Article continues below advertisement
This story is not from a former student but a teacher whose student got in touch with them. They're so close now that she actually performed her wedding ceremony! So yes, as she says, contact your former teachers! Email them. Friend them on Facebook. Send them a message letting them know how much they mean to you. They'll love it.