Kourtney Kardashian Is His Future Wife, but Who Are Travis Barker's Ex-Wives?
Who are Travis Barker's ex-wives? He was married twice before but those marriages didn't pan out for him. Now he's engaged to none other than Kourtney Kardashian!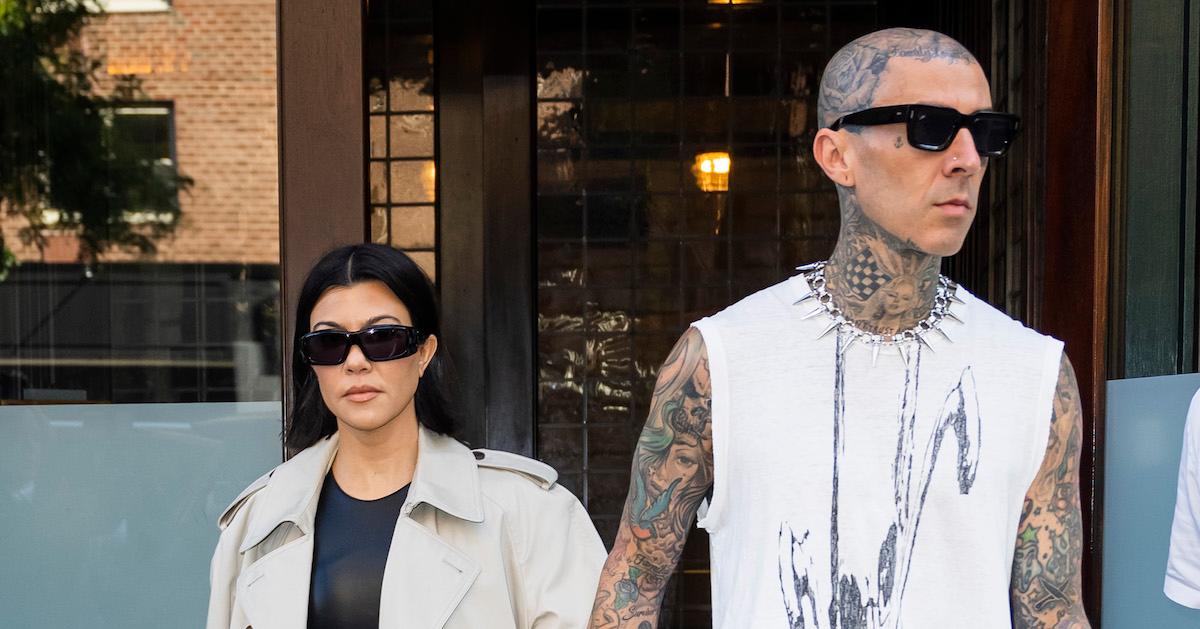 Watching the love story between Travis Barker and Kourtney Kardashian unfold has been amazing since their whirlwind romance started taking off at the beginning of 2021. They were actually spending time together way before that though! Truth be told, they've known each other for years.
Article continues below advertisement
One of the earliest known interactions between Kourtney and Travis happened back in 2017 when they were spotted going out to dinner together. By 2018, they were sparking dating rumors after being photographed at restaurants in Los Angeles. They didn't take it to social media to become "Instagram official" until 2021. Now that we know his plans to marry Kourtney with the massive diamond ring he proposed to her with on Oct. 17, 2021, a lot of people are curious to know who he was married to before.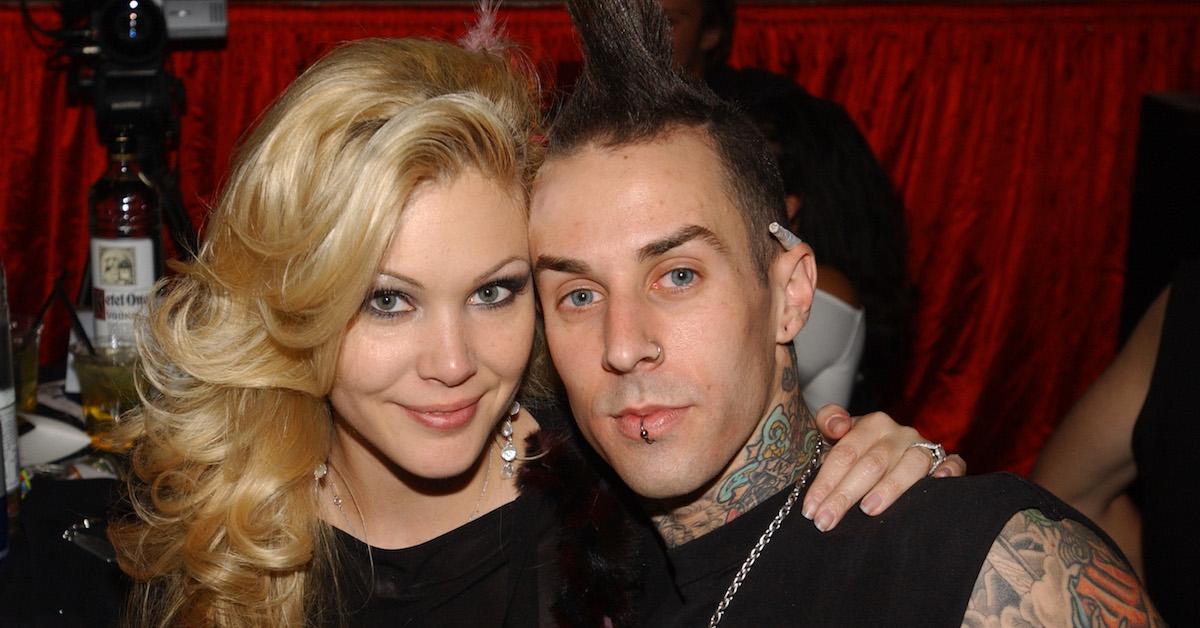 Article continues below advertisement
Who are Travis Barker's ex-wives?
Travis was married to a woman named Melissa Kennedy from 2001 to 2002. There aren't too many details readily available for the public about this short-lived marriage.
His second marriage to Shanna Moakler from 2004 to 2008 is definitely more well-known. They tied the knot in 2004, launched a reality series called Meet the Barkers in 2005, and attempted to get divorced in 2006, but didn't actually part ways until 2008. Over the course of their relationship, they ended up having two kids together: their daughter Alabama and their son Landon.
Travis is also a stepdad to Shanna's oldest daughter Atiana.
Shanna has been pretty vocal regarding her feelings about Travis's relationship with Kourtney. According to People, Shanna was accused of publicly shading Travis and Kourtney for packing on the PDA back in May 2021. She used the word "weird" to describe their affection toward each other.
Article continues below advertisement
Following Travis and Kourtney's engagement news, Shanna took to Instagram stories to post a series of cryptic quotes. One of the quotes she added said, "Temporarily closed for spiritual maintenance." It's probably safe to assume she's not sending a congratulations gift their way anytime soon.
Article continues below advertisement
Who else has Travis Barker dated in the past?
Kourtney will be Travis's third wife, and as the saying goes, third time's a charm! Although he only had two wives before her, he did date a handful of well-known women.
In 2006, Travis briefly dated Paris Hilton, the beautiful heiress who is actually super-close friends with the Kardashian clan. She's closest with Kim Kardashian of course but friends with the whole family.
He was linked to the former Miss USA beauty pageant queen Tara Connor in 2006 as well. That was a busy year for him!
Article continues below advertisement
Fast-forward to 2015 and he started dating a UFC model named Arianny Celeste after running into her at one of his shows. Later that same year, he started dating Rita Ora and it seemed their relationship was going to go far. According to PopSugar, he spoke highly of her, saying, "I mean, she's awesome. She's one of those great things that happens that you're like: Whoa, wasn't expecting that."
However awesomely he once felt about Rita is now obviously overshadowed with how he feels about Kourtney since he just proposed to her. They look like they're a super-solid and happy couple, deeply lucky in love.