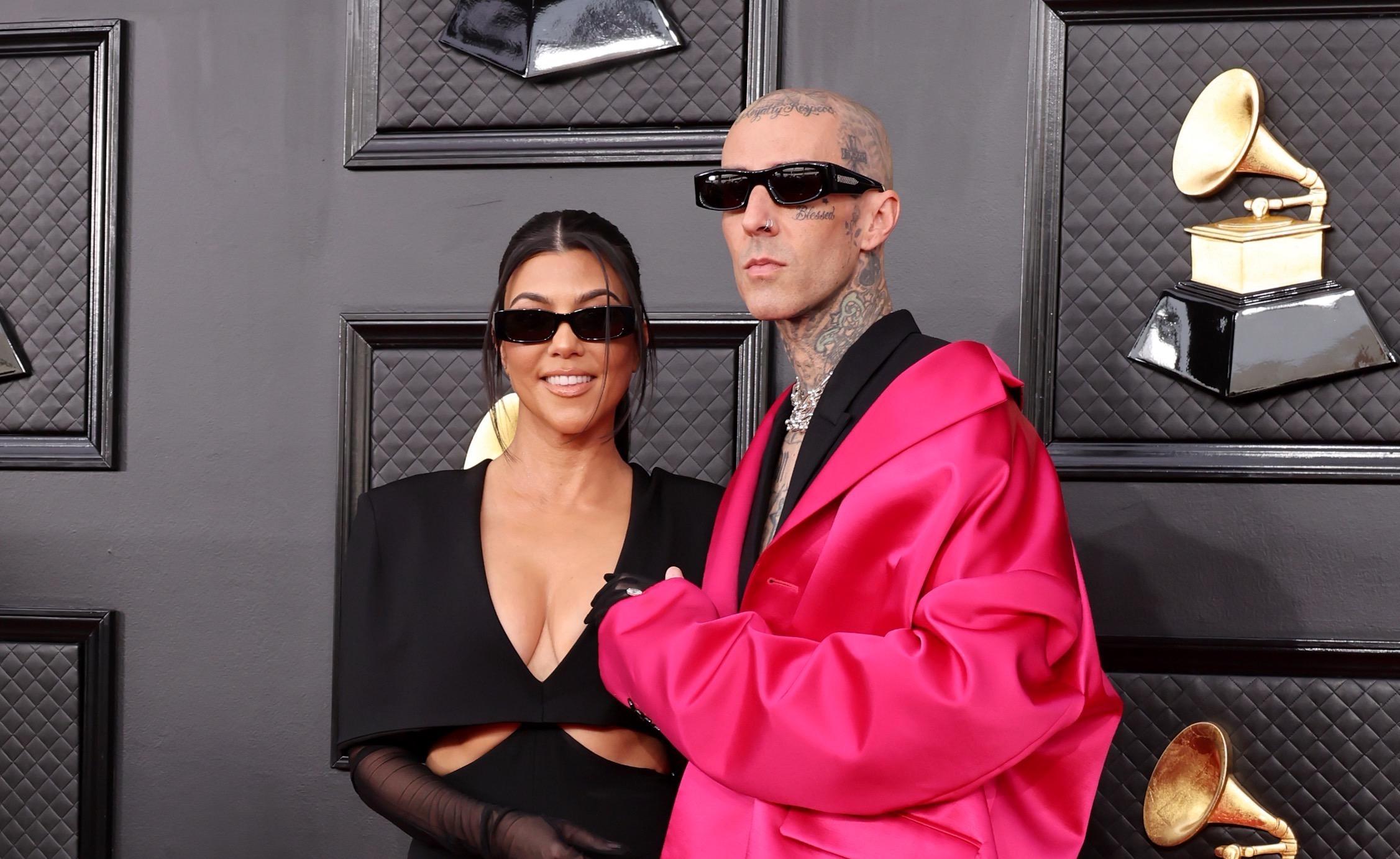 Kourtney Kardashian's Pregnancy Journey With Travis Barker Has Some Complications
It looks as though Kourtney Kardashian and Travis Barker have been getting ready to take the next step in their relationship.
The longtime friends confirmed their relationship in early 2021 and made their love permanent that April when the Blink-182 drummer unveiled a tattoo across his chest of Kourtney's name, which was followed up with a smaller tat of the words "I love you" written and inked on his forearm by the reality star herself. They then announced their engagement in October of that year with the sweetest Instagram post ever.
Article continues below advertisement
After their practice wedding ceremony in Las Vegas in April 2022, "Kravis" officially wed the following May in Italy. The couple was surrounded by their family and friends, with Kourtney's sisters — Kim Kardashian, Khloe Kardashian, Kendall Jenner, and Kylie Jenner — as her bridesmaids. Their wedding will reportedly air on The Kardashians and show their new blended family. Kourtney shares sons Mason Dash and Reign Aston and daughter Penelope Scotland with former partner Scott Disick; Travis has two children of his own, Alabama Luella and Landon Asher, with ex-wife Shanna Moakler.
Pregnancy rumors have been circling Travis and Kourtney from the start of their whirlwind romance. Kourtney has spoken up in the past about freezing her eggs, and she talked more about her pregnancy journey on Hulu's The Kardashians. So, let's unpack the details of everything we know so far!
Article continues below advertisement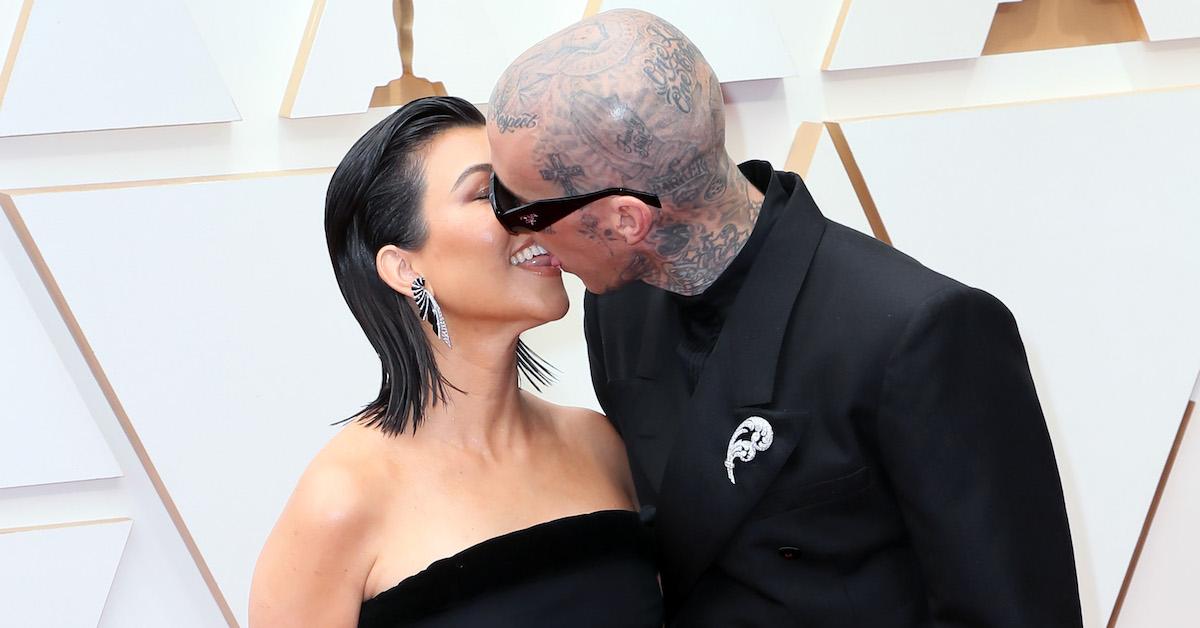 In an April 2022 episode of 'The Kardashians,' Kourtney discussed the IVF struggles she's been facing with Travis.
Episode 2 of The Kardashians shed light on the fact that Kourtney truly does want to have a baby with Travis. Unfortunately, their IVF journey has been a struggle.
In the episode, she explained to mom Kris, "The medication that they have been giving me, they put me into menopause, literally into menopause."
Article continues below advertisement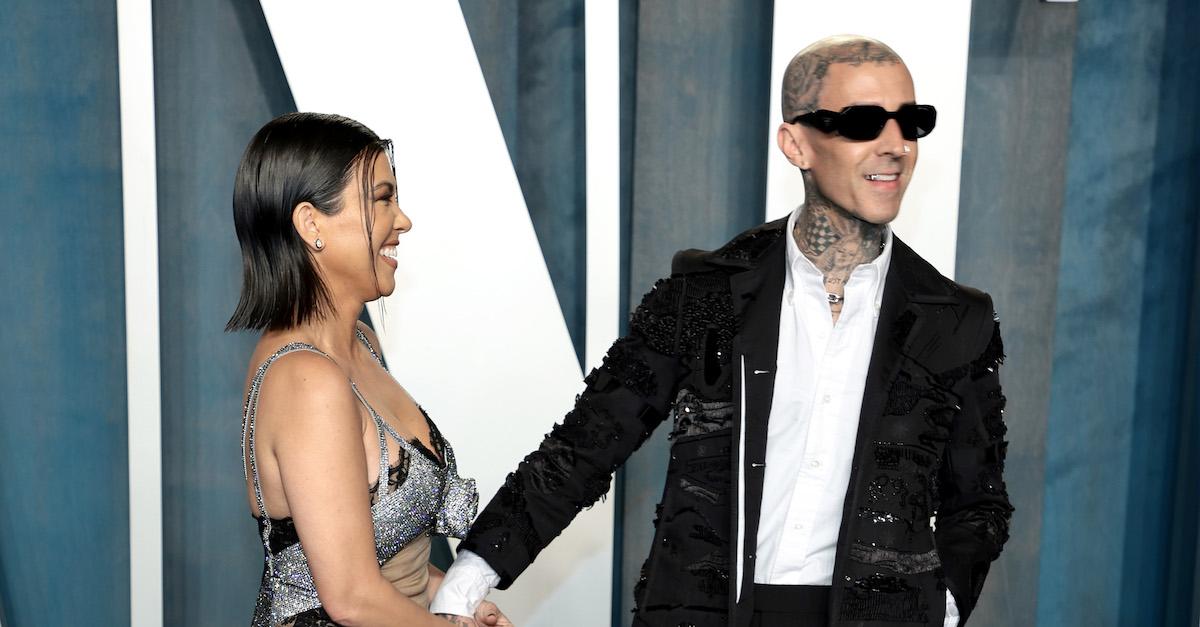 She also talked about the IVF medication causing weight gain and depression. She explained that she's wants a baby with Travis "so badly because we want to make something together."
Article continues below advertisement
In March 2021, Kourtney revealed she had frozen her eggs prior to the pandemic.
Kourtney revealed on The Ellen DeGeneres Show in March 2021 that she had previously frozen her eggs.
"I was 39 and was about to turn 40 and just felt like people were saying, 'If you're gonna do it, you've gotta do it now.' [I was like,] 'OK, everyone stop rushing me. I don't know if I even want to have another kid or if that's, like, in the future or whatever."
"I think doing that ... and having the control of my body just gave me peace of mind," she added, without going into detail about whether or not she planned to extend her family.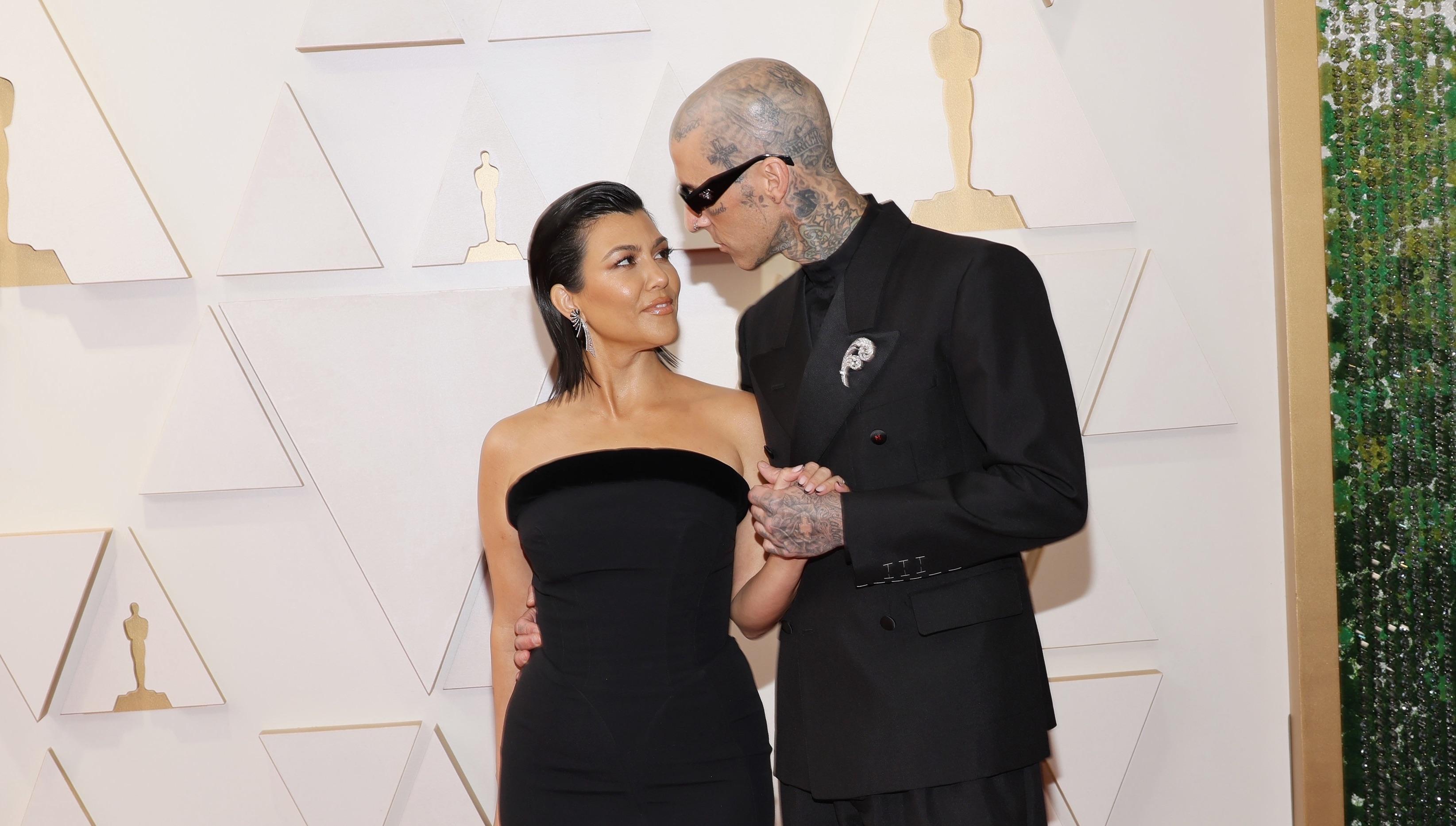 Article continues below advertisement
Rumors of Kourtney Kardashian being pregnant with Travis Barker's baby have only escalated since their Italian wedding.
On Sunday, May 22, 2022, Kourtney and Travis exchanged wedding vows at a lavish ceremony in Italy. The 42-year-old bride dazzled in a Dolce & Gabbana minidress and an extravagant veil. According to Page Six, Kourtney's veil was a nod to Travis's head tattoo of the Virgin Mary.
Although Kravis's wedding day marked a momentous time in their life, the event had some controversy. Multiple reports stated that the couple made a mockery of Catholicism through their big day. However, Travis has shared he practices the Catholic faith, though it's unclear if his new wife does the same.
Article continues below advertisement
Kourtney and Travis's wedding also gave social media commenters a chance to speculate that she may be pregnant. The couple and their guests shared photos and videos from the wedding and reception throughout their nuptials.
In one clip uploaded on TheShadeRoom, Kourtney and Travis stood in front of a crowd as he pulled her garter belt off. In the video, they switched to an all-black attire, with Kourtney wearing a similar version of her wedding dress and a black veil. After noticing the body-hugging dress, fans stated that the Poosh founder could be hiding a baby bump. However, neither Kourtney nor Travis has confirmed they're expecting.
Hopefully, Kourtney and Travis will be able to accomplish what they're setting out to do.