Who Are Trevor Noah's Parents? Here's What We Know
Who are Trevor Noah's parents? 'The Daily Show' host and comedian got his start in South Africa, but what about his parents? Who are they?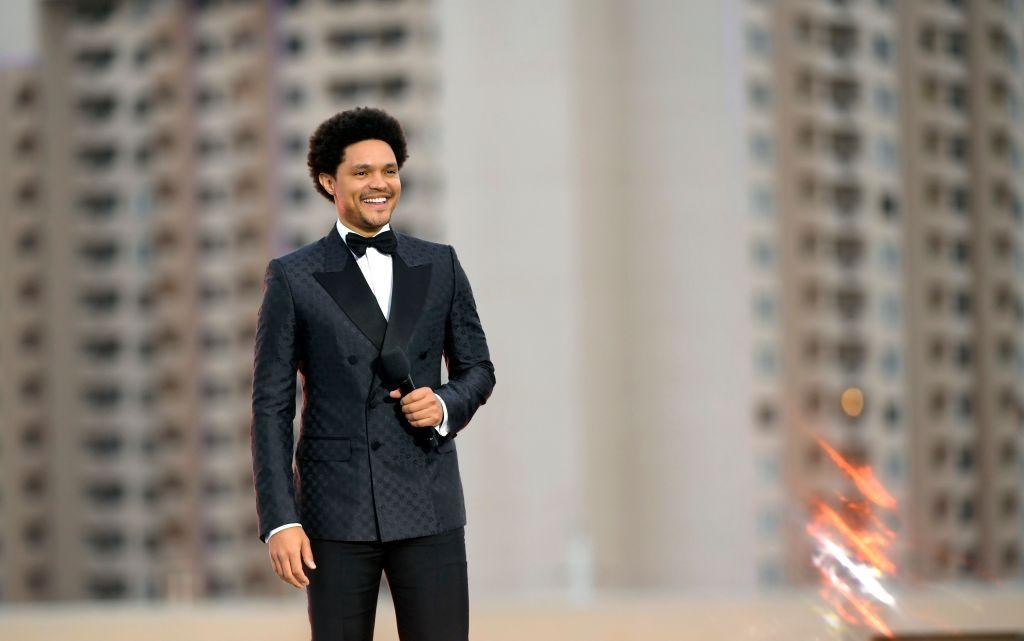 We know quite a bit about Trevor Noah and his career. He's an accomplished comedian, writer, producer, political commentator, actor, and television host of Comedy Central's The Daily Show – the late-night talk show and satirical news program that Noah took over when Jon Stewart stepped down in 2015.
Article continues below advertisement
Noah hosted the Grammys in both 2021 and 2022, as well as the 2022 White House Correspondents Dinner. In addition, he's written an autobiography and remains connected to South Africa: his birthplace, and the place where his career started. What we're not as familiar with is Noah's personal background and parentage – who his parents are and what kind of lives they lead.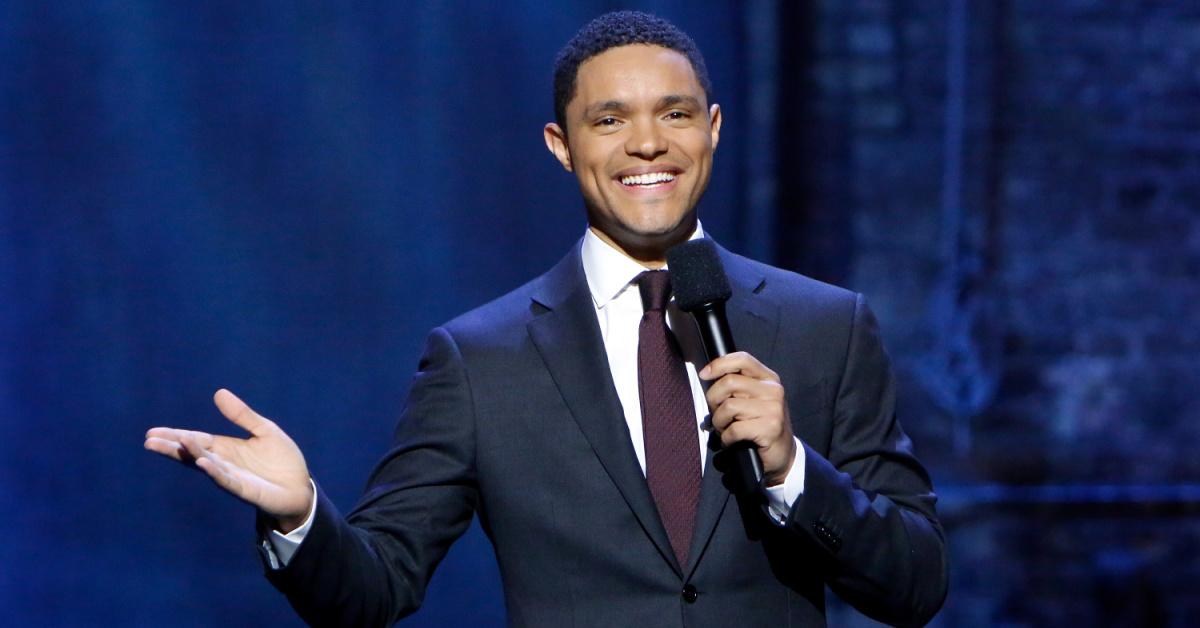 Article continues below advertisement
Who are Trevor Noah's parents?
Trevor Noah was born in Johannesburg, South Africa to a white father and a Black mother, which, under apartheid legislation, was illegal. As a result, Trevor's parents never married.
Being of Swiss-German ancestry, Trevor's father, Robert Noah, was classified as white, and his mother, Patricia Nombuyiselo, of the Xhosa people, was regarded as Black. Their relationship was not recognized, legitimate, or decriminalized at the time of Trevor's birth; therefore, Trevor was raised by his mother and grandmother in a segregated township apart from his father.
Article continues below advertisement
What else do we know about Trevor Noah's dad?
The initial answer to that question is not much. Robert Noah has apparently preferred a much more private life and chosen to remain out of the limelight that Trevor has found for himself. Before coming to South Africa to establish a chain of Swiss-owned supermarkets (and meeting Trevor's mom), Robert worked as a chef in Canada and New York.
Once settled in Johannesburg, Robert also opened the first integrated restaurant with a special license to serve everyone, regardless of race.
Article continues below advertisement
Even though it was difficult, Robert did spend time with Trevor during his childhood. Still, their time together was strained due to South African societal and governmental views of interracial relationships, marriages, and families. Trevor was still young when apartheid ended, but the repercussions of such control and racial discrimination hung around after the fact.
Over the years, Robert and Trevor lost touch, but with encouragement from his mother, Trevor continued to seek out a relationship with his father.
Article continues below advertisement
What do we know about Trevor Noah's mom?
Trevor's mom, Patricia Nombuyiselo, lived a hard life under apartheid in South Africa. She worked at a factory, attended a secretarial school, worked as a typist for a pharmaceutical company, and had an illegal relationship with a white man.
Later, when Trevor was 8, Patricia married and subsequently had two more sons, but her husband was physically abusive to both Patricia and Trevor, which led to their divorce in 1996. Patricia remarried but was soon shot by her ex-husband in the leg and head. Thankfully, she survived, and her ex was sent to jail for attempted murder.
Trevor and his mom are close. She has been a constant in his life, and Trevor attributes his strength, courage, determination, and hardworking nature to her encouragement and influence.
Catch Trevor Noah on The Daily Show on weeknights at 11 p.m. on Comedy Central before he makes his departure after 7 years.