Is It Time to Make the Jump From TikTok to Triller? Josh Richards Thinks So
Due to the security concerns surrounding TikTok, some top users are making the leap to a competitor video-sharing app called Triller.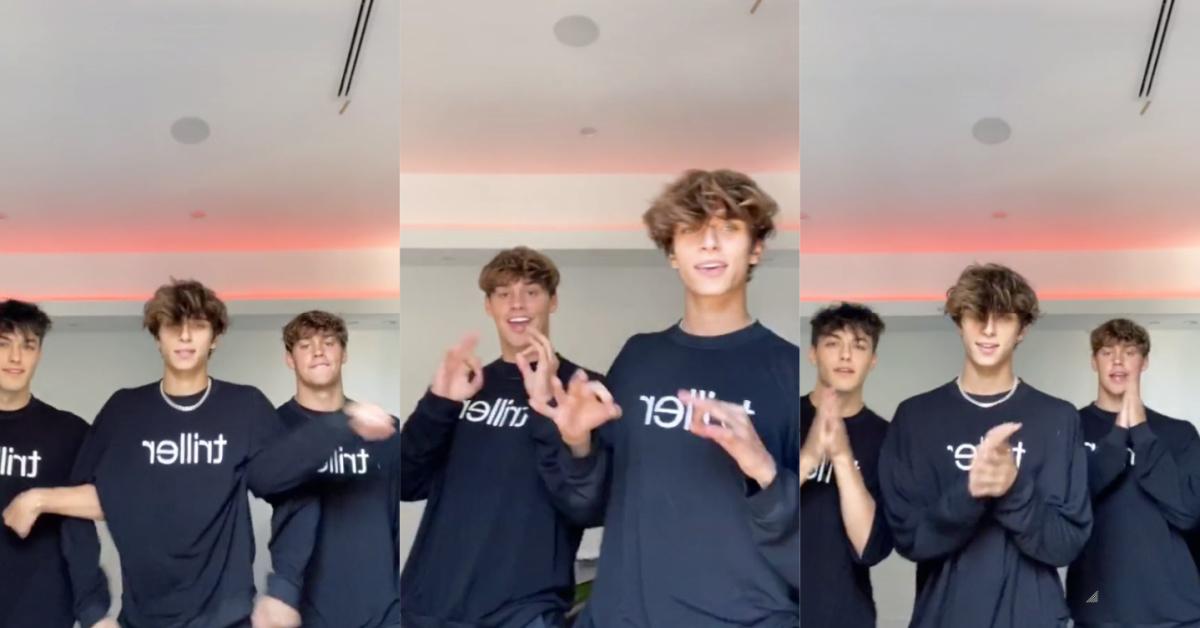 It's weird to think about the fact that a few years ago, the word "TikTok" meant pretty much nothing (unless you were talking about the sound a clock makes). These days, everyone has heard of TikTok and everyone has an opinion about it — and those opinions aren't always good. It's been a tricky couple of weeks for the video-sharing app as security concerns have left people wondering whether it might get banned in the U.S.
Article continues below advertisement
Those security concerns and speculation about TikTok have afforded a unique opportunity to Triller, another video-sharing app that is positioning itself as an alternative to TikTok — ideally one without security concerns or suspected ties to the Chinese government. So, should you make the leap from TikTok to Triller? Let's take a look at the differences between the two apps.

Article continues below advertisement
Triller app vs. TikTok: What's the difference?
At first glance, Triller and TikTok have a lot in common. App that lets you edit and share videos? Check. Extensive music library? Check. Name that starts with T? Check. Actually, it seems like the biggest difference between the two video-sharing apps is located "under the hood," so to speak. That's certainly what the Triller team would have people think, anyway.
Over the past few weeks, there have been some major concerns about the way TikTok functions on users' phones. What seems like an innocent video-sharing app is actually marked by a slew of data privacy concerns. Namely, the app clandestinely collects all kinds of data on its users (including GPS data) and sends it directly to its Chinese parent company, ByteDance. And, due to the China Internet Security Law, ByteDance is legally unable to refuse to share that data directly with the Chinese government.
Article continues below advertisement
TikTok has already been banned in India and many people think it's only a matter of time before the U.S. follows suit. Enter: Triller. Whereas TikTok is a Chinese-owned app, Triller is based in Los Angeles. While being based in the U.S. doesn't immediately assuage all data privacy concerns, the minds behind Triller hope that they can convince people to jump the TikTok ship in favor of their app.
Article continues below advertisement
Triller has a pretty solid strategy for doing that, too. Slowly but surely, several huge TikTok stars have announced to their followers that they're leaving TikTok for Triller. Among them are (former) Sway House members Josh Richards, Griffin Johnson, and Noah Beck. In fact, they're not merely Triller users. Josh is Triller's chief strategy officer, and Griffin and Noah are advisors.
"After seeing the U.S. and other countries' governments' concerns over TikTok — and given my responsibility to protect and lead my followers and other influencers — I followed my instincts as an entrepreneur and made it my mission to find a solution," Josh told The Los Angeles Times. "Throughout my career as an influencer and entrepreneur, my goal has always been to protect my peers from the dangers of the industry and to be a mentor and friend."
Article continues below advertisement
Even though the two apps offer pretty much the same service, there's no doubt that TikTok has already been crowned the winner by its gigantic user base — it currently boasts 2.3 billion global users (compared to Triller's much-smaller-but-still-impressive user base of 64 million active users). Still, it's possible for Triller to dethrone TikTok (especially if TikTok really does get the boot from the U.S.).
It seems as though the internet is divided on whether they're ready to abandon TikTok. Already, there are tons of people coming down squarely in favor of either TikTok or Triller. We'll have to wait and see what happens — luckily, it'll all be recorded and presented online one way or another.