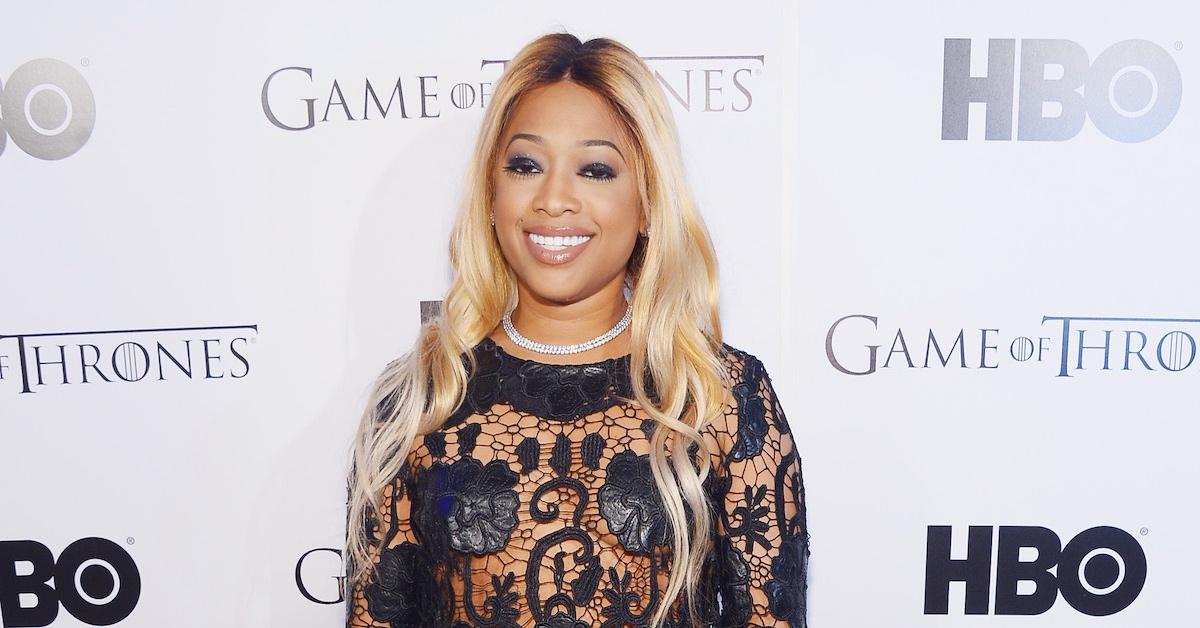 Rapper and Reality Star, Trina, Lost Her Brother to Gun Violence
There have been constant discussions about the fight against gun violence in the U.S., but thousands are still losing their lives to the epidemic on a yearly basis. And while some people like to think that gun violence is tied exclusively to the rap world, it's actually something that affects everyday people. Unfortunately, rapper and reality star, Trina, is currently grieving the loss of a loved one due to gun violence.
Article continues below advertisement
For folks who keep up with news on social media, you likely know that Trina's niece has reportedly been killed. And while the news has fans and fellow celebrities giving the rapper their condolences, many are wondering about Trina's siblings. After all, Trina has a brother who was also a victim of gun violence. Here's everything that we know.
Article continues below advertisement
Trina's brother, Wilbrent Bain Jr., was killed in April 2013.
Gun violence claimed the life of Trina's only brother and sibling back in 2013. According to NBCMiami, Wilbrent lost his life on Tuesday, April 23, 2013. The outlet shares that Wilbrent was involved in a dispute with a man named Ron Dobson.
An affidavit obtained by the outlet shares that Dobson confessed to the shooting after being arrested by authorities on Tuesday night. He was later charged with second-degree murder.
Additionally, the document shares that the men exchanged words with each other and as Wilbrent began to ride away on his bicycle, Dobson shot him "multiple times."
Article continues below advertisement
Unfortunately, that was not the first time Wilbrent was involved in a shooting. The outlet shares that he had previously survived a shooting in 2008.
The Miami New Times, via Trina's management team, shares that Wilbrent was only 19 when he was killed.
Article continues below advertisement
Trina's niece, rapper Toni Chester (aka Baby Suga), was also killed in Miami.
Life can be incredibly cruel sometimes. TMZ reports that Trina is dealing with yet another family loss due to gun violence. Sources tell the outlet that Trina's niece, Toni Chester (aka Baby Suga), was killed at just 17 years old.
Article continues below advertisement
Law enforcement tells the site that Toni and two other women were shot in Miami. The current condition of the other two women is unknown at this time. The authorities also share that Toni was apparently visiting the area when the unfortunate incident took place.
Sources close to Trina also told the outlet that Toni was simply at "wrong place at the wrong time."
Article continues below advertisement
As of now, law enforcement is currently investigating whether or not Toni was an intended target or if it was an accidental shooting. Additionally, CBS Miami reports that Toni was walking to a neighborhood store when shots rang out. So, there is a possibility of the young rapper being an unintended target.
No matter the circumstances, no one deserves to lose their life in this manner. Trina has not addressed the news publicly, but is said to be dealing with the matter privately.
"We kindly ask that everyone please respect the privacy of Trina and her family at this devastating time," Trina's rep told TMZ.
Our thoughts and prayers are with Trina and her family and loved ones.