Are Trina and Rick Ross Finally Dating? We Have the Answers
Rappers Rick Ross and Trina were spotted getting particularly cozy, so now we all want to know if this king and queen of rap are finally dating.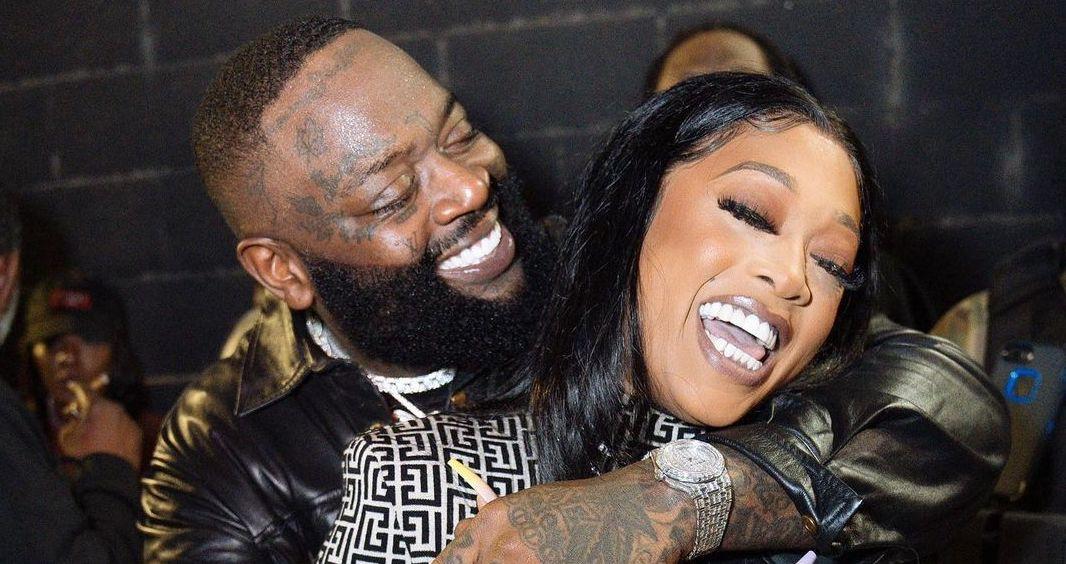 Rapper Rick Ross goes through girlfriends faster than most of us go through a box of tissues. It's not a bad thing, but it just means it's very hard to keep up with who he's dating at any given moment. However, both he and rapper Trina have posted pics getting cozy at a Rap Snacks event. So are Rick Ross and Trina dating?
Article continues below advertisement
After Rick Ross and Trina posted their pics together, many fans started speculating. Some commented on the photos fully shipping this rap dynasty, and others even took to Twitter to ask if anyone had confirmation that Trina could be dating Rick Ross.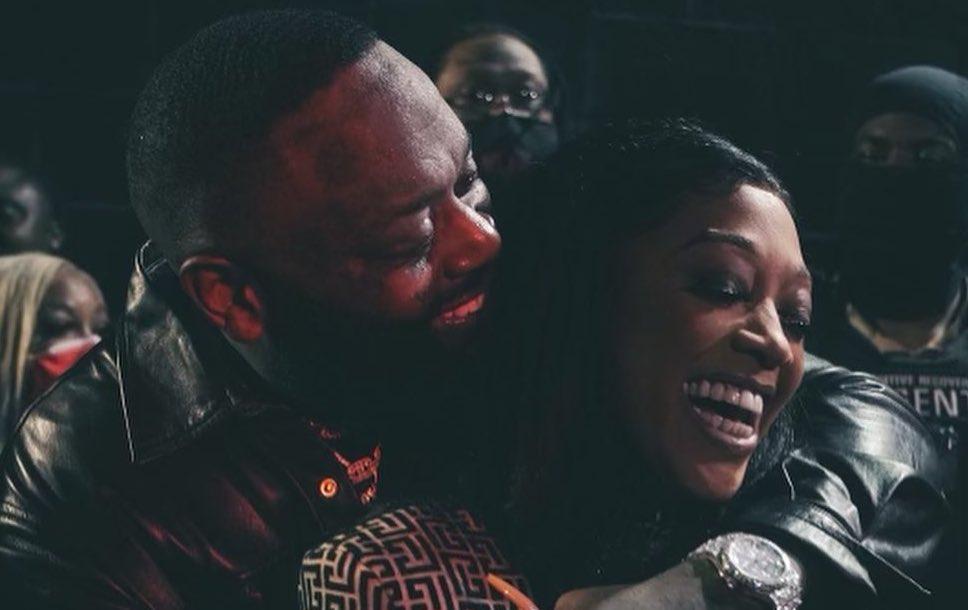 Article continues below advertisement
The photos shared by Rick Ross and Trina have led many to believe that they're dating.
When the iconic rappers shared their snuggly snaps on Instagram, there was no way we would think they're not dating. In all three pictures and one video, Rick has his arms around Trina. And honestly, it looks like there's a lot of love there by the way he looks at her in those pics.
Article continues below advertisement
Trina captioned two of the posts "Biggest," which is also a nod to one of Rick's many stage names, Biggest Boss Rick Ross. She captioned another post, "Family," though, which suggests to her fans that she and Rick are just friends.
Trina and Rick Ross appear to not be dating.
If Trina and Rick Ross are dating, we'd have to first prove that they're not dating anyone else. Rick Ross was last tied to Dej Gabrielle in April 2020 when the two were slated to do a reality show together. However, we haven't heard anything since about their show, and in May, Hip-Hop Vibe reported that Rick and Dej seemingly broke up.
Article continues below advertisement
Trina, on the other hand, does have a longtime boo. She's been going strong with Raymond Taylor, another rapper who she met a while back. When the two started dating five years ago, there was some controversy since Trina is 16 years older than Raymond. However, the two seem to be a solid couple, and although they stay fairly low-key, Raymond posted a video montage just a week ago praising Trina and her accomplishments.
Article continues below advertisement
Rick Ross and Trina have a long history as friends.
Even if they're not dating, we still love Rick and Trina's relationship! The two have been friends for at least 20 years, and they have seemed to only grow closer. Trina made it big before he did and in 2011, she told Hop Hop DX, "I was on tour and I was taking his mixtapes on tour, promoting, pushing him before people knew who he was."
The two have always had a professional and friendly relationship, and they even collaborated on a few songs together. Their first collab was in 2002 on Trina's hit, "Told Y'all," and then she returned the favor by featuring on Rick's 2009 single, "Face," although there are several other songs too. They seem to have a supportive and loving friendship, but if it ever becomes more, we definitely won't be disappointed.