Rick Ross' Net Worth Proves He Is the Biggest Boss
What is Rick Ross' net worth? The rapper does more than just music — he also has his own label and restaurants. So how much is he really worth?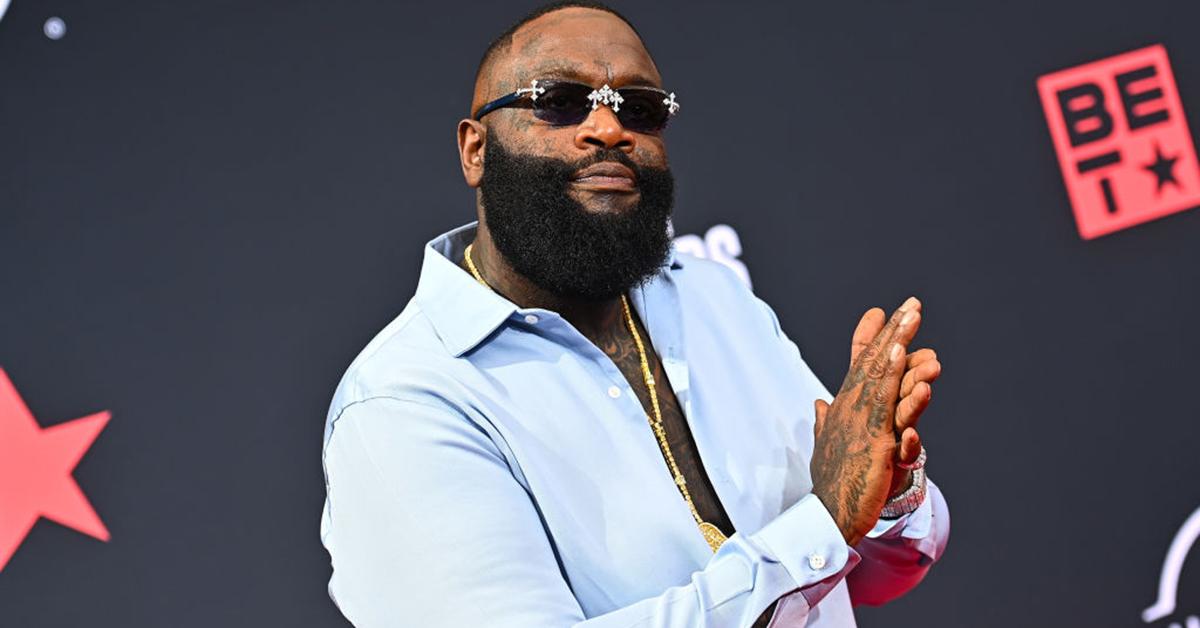 In Rick Ross' song "Boss," he raps, "I'm the biggest boss that you seen thus far" — and he is not lying.
At the moment, The Teflon Don is one of the richest rappers alive.
Article continues below advertisement
Along with an impressive music career that spans 11 albums, Rick also founded his own record label, Maybach Music Group, and owns several Wingstop locations.
But exactly how much money is worth?
Rick Ross' net worth is estimated at $45 million.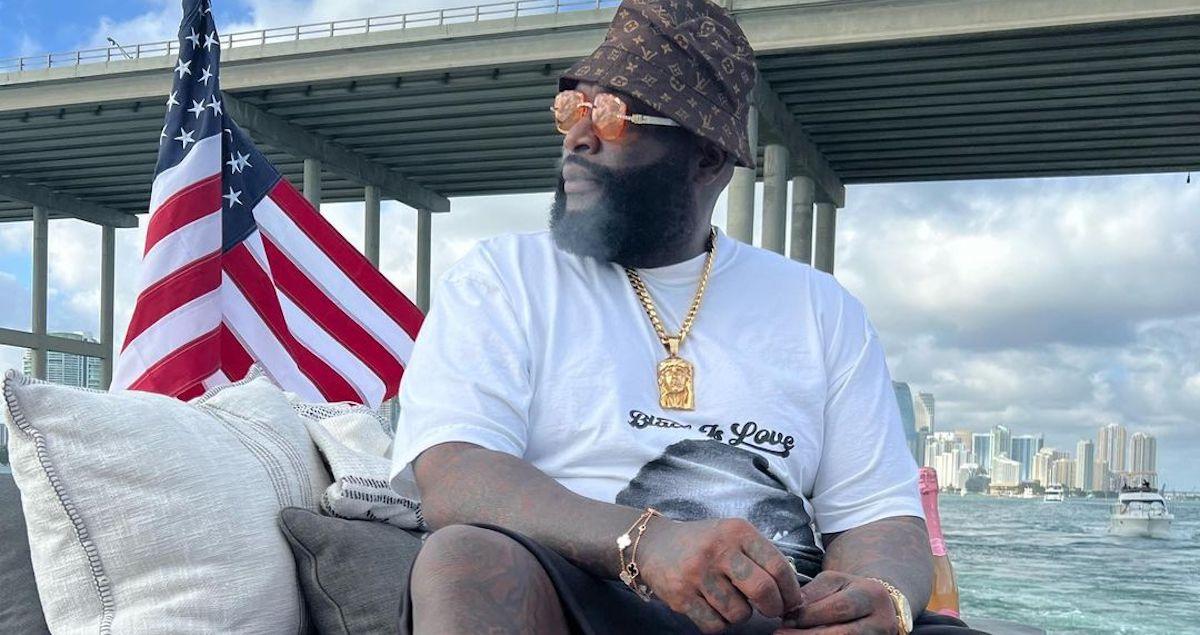 Rick Ross (born: Wiliam Leonard Roberts II) started rapping in the mid-2000s under the Def Jam Label. His debut album "Port of Album" dropped in 2006, and featured his hit single "Push It."
He has since released 10 more albums, with his most recent, "Richer Than I Ever Been" in 2021. According to Celebrity Net Worth, he is worth a reported $45 million.
Article continues below advertisement
Rick Ross is an American, Grammy-nominated rapper and record executive who founded the Maybach Music Group record label.
Birthdate: January 28, 1976
Birthplace: Clarksdale, Mississippi
Birth name: William Leonard Roberts II
Father: William Leonard Roberts I
Mother: Tommie Roberts
Marriages: Lira Mercer (engaged for two months in 2015 before separating)
Children: with Lastonia Leviston: Toie Roberts; with Briana Camille: William Roberts III, Berkely Hermes Roberts, Billion Leonard Roberts
Education: Attended Albany State University for one year in 1994
Along with being a successful hip-hop artist, Rick Ross founded his own record label Maybach Music Group, and owns several Wingstop locations.
In 2023, Rick Ross flaunted his wealth (and Wingstop connections) at the Super Bowl when he invited fellow Florida rapper Rod Wave to his suite, which costs an estimated $1.5 to $2 million.
Article continues below advertisement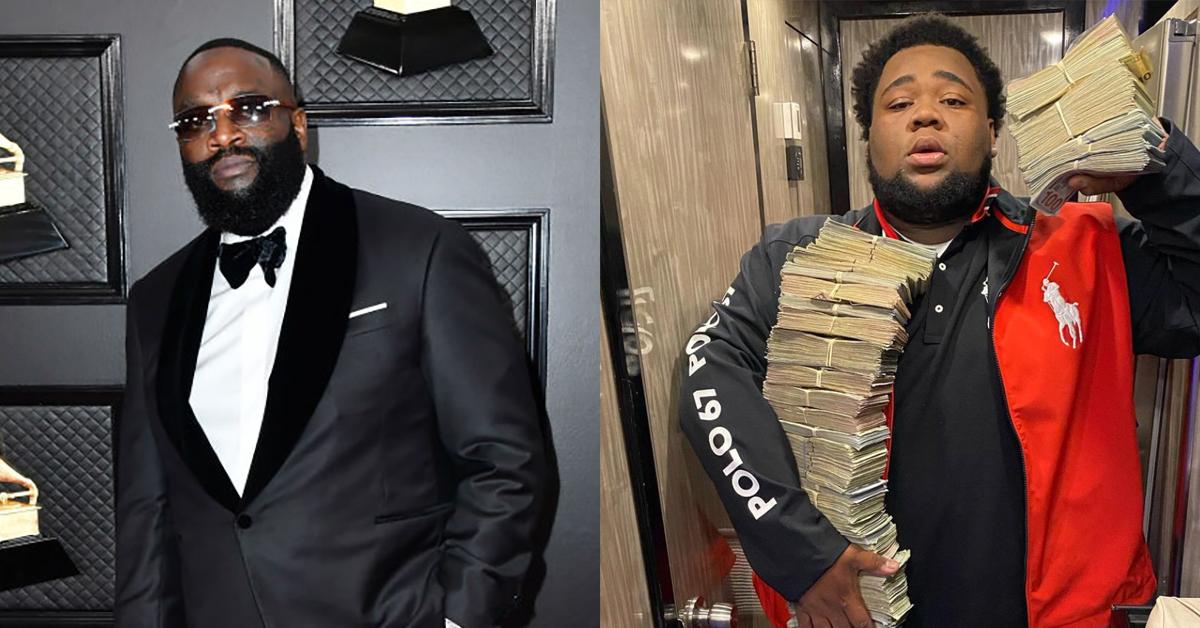 "You got to challenge yourself," Rick Ross said during an interview on Real 92.3. "It's easy to become relaxed after you've accumulated so much success but how do you continue to grow? How do you continue to be better? You still got to find a way to challenge yourself to be better."
Article continues below advertisement
Rick Ross has signed some major artists to his Maybach Music label.
Rick Ross has been the CEO of Maybach Music Group since 2009 and has signed rappers such as Meek Mill and Wale.
As of 2012, the label has been distributed by Atlantic Records and has had seven albums debut at No. 1, including Rick Ross' own albums "Deeper Than Rap" and "Mastermind."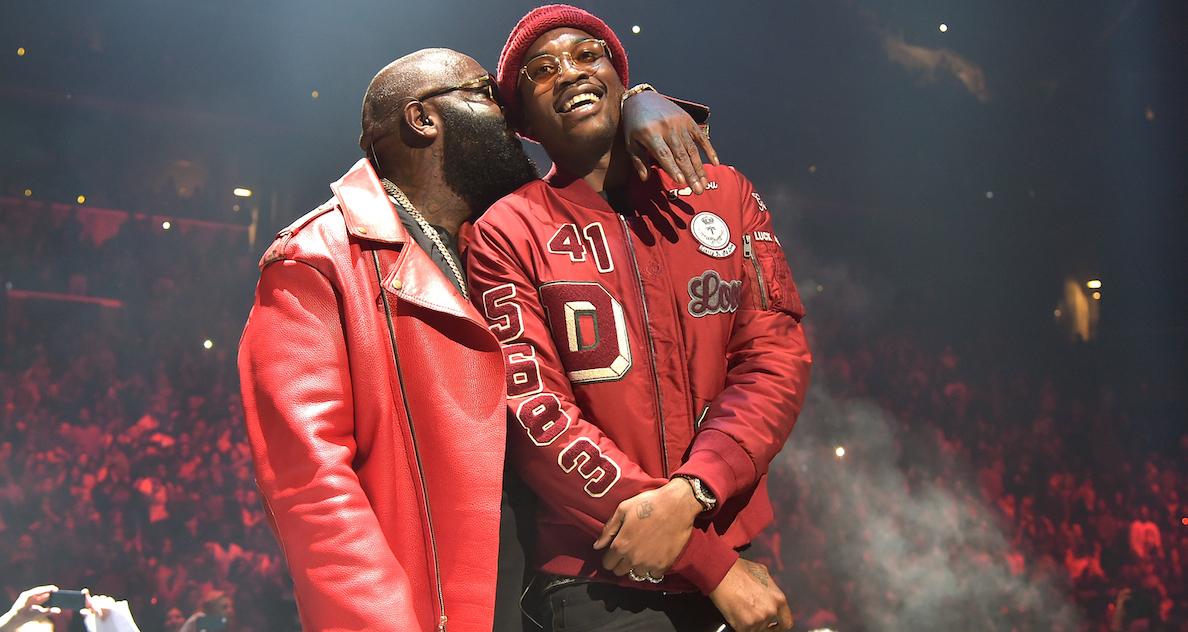 At the end of the day, Rick Ross is a businessman, and he credits his mom for his success.
"I believe all my best financial advice came from my mother," he told BET. "She's the one who taught me and the reason today [why] I love to buy things I can touch. I love real estate, touching the buildings instead of putting money in the metaverse. I want to buy that address. They can make another car but they can't make another address."
It's safe to say Rick Ross is gonna be rich forever.