Trinity K. Bonet Says Fellow 'Drag Race' Contestant Doesn't Represent the Trans Community
Trinity K. Bonet is being accused of transphobia after stating that Peppermint isn't a good representative for the trans community. Details inside.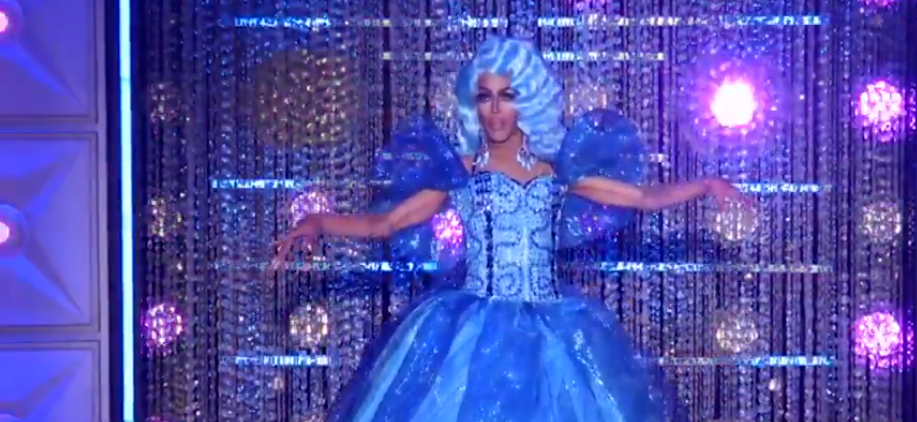 Content warning: This article mentions anti-trans comments that may be triggering to readers.
While there is freedom of speech in America, there isn't freedom of consequences from expressing your opinions – especially when they're made in a public forum.
In recent years, there's been an increase in concern over individuals taking accountability for their words and actions, termed "cancel culture" by some. But within cancel culture, there are varying levels of outrage, with some people making mountains out of molehills.
But many believe Trinity K. Bonet's anti-trans comment isn't one of those situations.
Article continues below advertisement
Why is Trinity K. Bonet being accused of being anti-trans?
Remember when J.K. Rowling was accused of hating trans individuals after tweeting in support of a scientist who wasn't freely being able to publish her research? Some argued that the author wasn't trying to be hateful in her language, but instead was expressing her confusion that a female researcher was being vilified by so many.
It doesn't seem like there's that kind of divide over the comments that RuPaul's Drag Race personality Trinity K. Bonet made regarding fellow contestant Peppermint, who was the first Drag Race runner-up to be transgender.
RuPaul himself has been accused of making anti-trans remarks in the past, but was quick to apologize and even adjusted the language used in Drag Race to be more inclusive.
Article continues below advertisement

However, fans of the show have pointed to several instances of Trinity K. Bonet insisting that Peppermint couldn't possibly represent that trans community because she wasn't always decked to the nines in makeup.
Article continues below advertisement
Several Redditors pointed out the harmful double standards in Trinity K. Bonet's line of thinking and said the expectation that a trans man or woman dress or act differently than a cis person didn't sit right with a lot of individuals.
Article continues below advertisement
TKB and RuPaul aren't the only Drag Race personalities who've gotten into trouble for remarks viewers felt were anti-trans. In 2017, during a live broadcast of his Suck Less show, William Belli responded to an email from a female viewer.
In the message, the viewer asked for advice on how to go about dating a transgender man.
William was hosting the show with fellow queen Courtney Act, who took the question seriously and offered up some advice, before William chimed in and said, "Just because you cut off your titties off and take testosterone doesn't change your chromosomes."
William then referenced the death of Brandon Teena – who was famously portrayed by Hilary Swank in the 1999 film Boys Don't Cry – suggesting that he might not have been raped and murdered in 1993 if he had informed the girl he was dating that he was trans.
Article continues below advertisement
"He bamboozled the girl... He was trans but he could have told them," William said. "Here's the thing, he's not your boyfriend if he's not a boy and he's not f--king you… Just because someone says they're a boy, doesn't make them a boy."
Article continues below advertisement
Courtney stated that William had "accidentally quoted Germaine Greer" during the live segment. Germaine is a feminist author who once said, "Just because you lop off your d--- and then wear a dress doesn't make you a f--king woman."
Trinity K. Bonet is not to be confused with Trinity the Tuck, who is a very vocal proponent of the trans community.