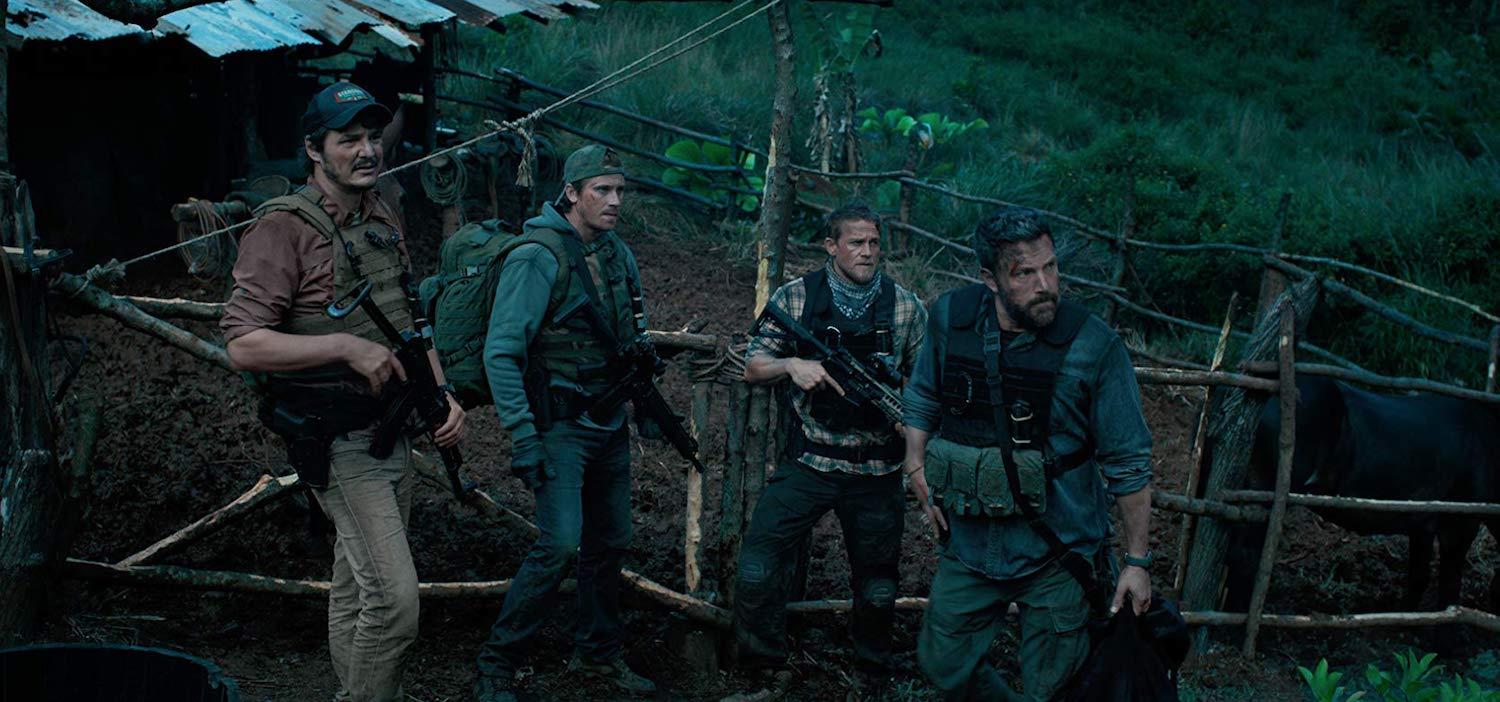 That 'Triple Frontier' Ending Sets up the Perfect Sequel (SPOILERS)
Looking for a good action thriller that also features a few of Hollywood's hottest leading men? Check out the new Netflix film, Triple Frontier, which stars Ben Affleck, Oscar Isaac, Charlie Hunnam, Garrett Hedlund, and Pedro Pascal as former special ops soldiers who reunite to steal money from a drug lord.
Not only is the cast super attractive, but the story's unconventional ending sets it apart from other heist movies. Scroll down for more info on some of Triple Frontier's biggest plot points, including an explanation of the film's final moments from director J.C. Chandor.
Article continues below advertisement
(WARNING: MAJOR SPOILERS AHEAD.)
Triple Frontier ending explained:
By the end of the movie, we see that the team has lost most of the money they stole from drug lord Gabriel Martin Lorea, their comrade Redfly (Ben Affleck) has been killed, and they're all going their separate ways after giving the remaining cash, about $5 million, to Redfly's family.
Article continues below advertisement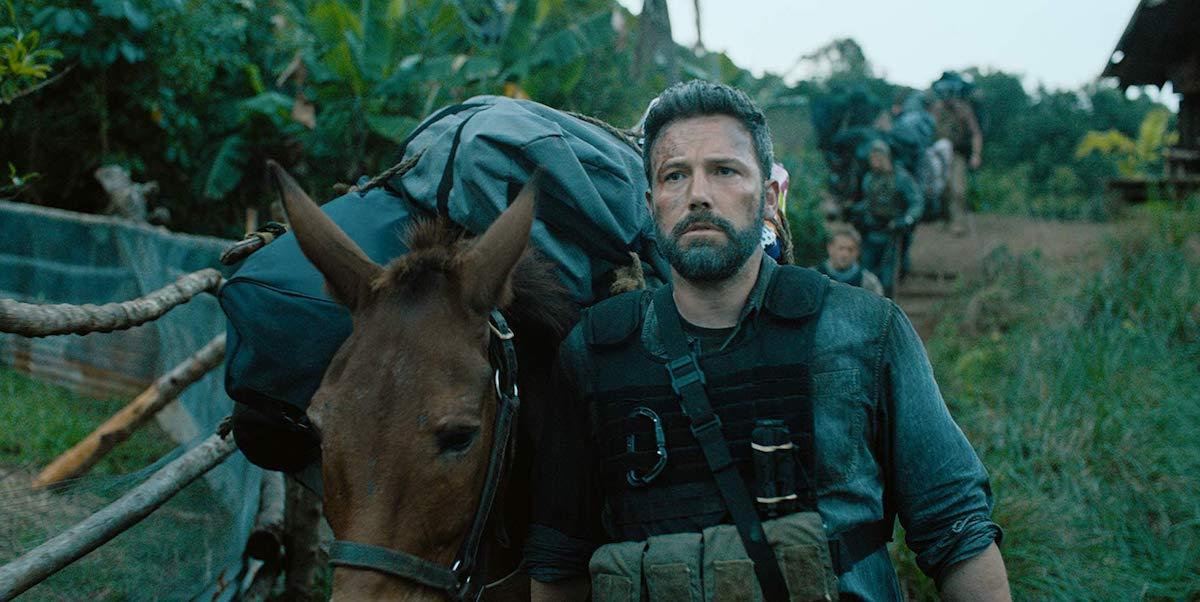 But in the last few minutes, audiences see Ironhead (Charlie Hunnam) give Pope (Oscar Isaac) the location in Peru where the gang abandoned most of the money.
"That last 25 minutes of the movie before the very end, they do learn something, they realize that they have made some mistakes, that they should probably not have ever gone on this mission. There were real regrets there," director J.C. explained in an interview with The Hollywood Reporter.
Article continues below advertisement
However, the filmmaker added, "We all learn as human beings and we try to self-correct and then after a little time we go back right into our same patterns. And I think that little beat at the end of the movie is sort of a moment showing maybe they didn't learn much at all."
What are the coordinates at the end of Triple Frontier?
The coordinates that Ironhead scribbles on the piece of paper represent the exact location of the ravine in Peru where the team dumped a large portion of the money after losing their mules.
Article continues below advertisement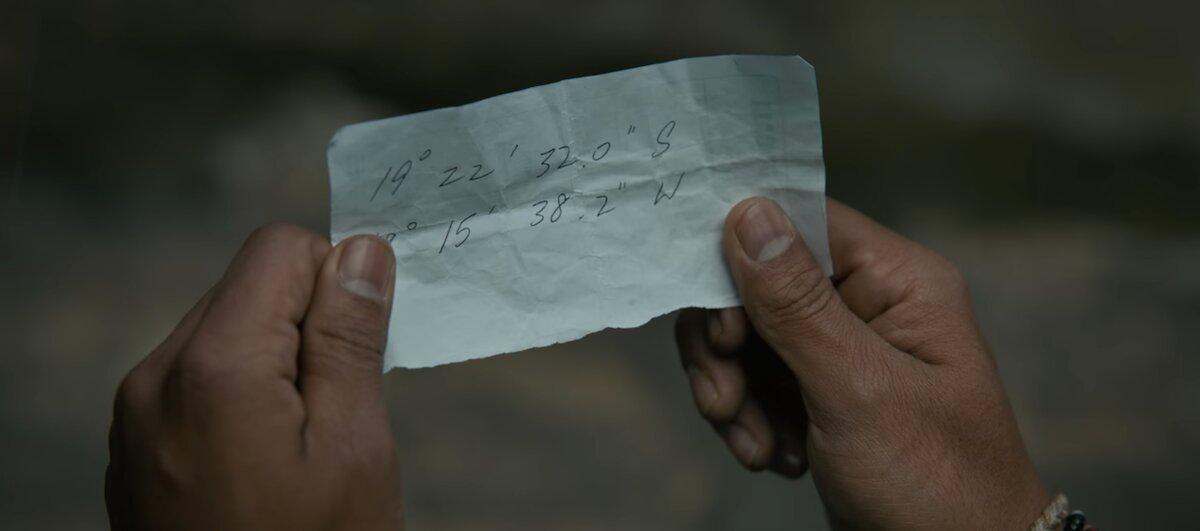 Not only was this moment totally unexpected, but it set up the possibility of a sequel, for which we're totally on board.
Article continues below advertisement
Who dies during Triple Frontier?
Despite encountering endless roadblocks and a helicopter crash-landing, only one team member dies over the course of the film. Ben Affleck's Redfly is killed as the group descends down the Andes Mountains.
After the gang's helicopter smashes into a patch of farmland, Redfly kills several of the armed farmers when they attempt to take the money for themselves. In a surprising twist, a young man from the village, whose father was gunned down by the soldier, shoots Redfly in the head out of revenge.
Article continues below advertisement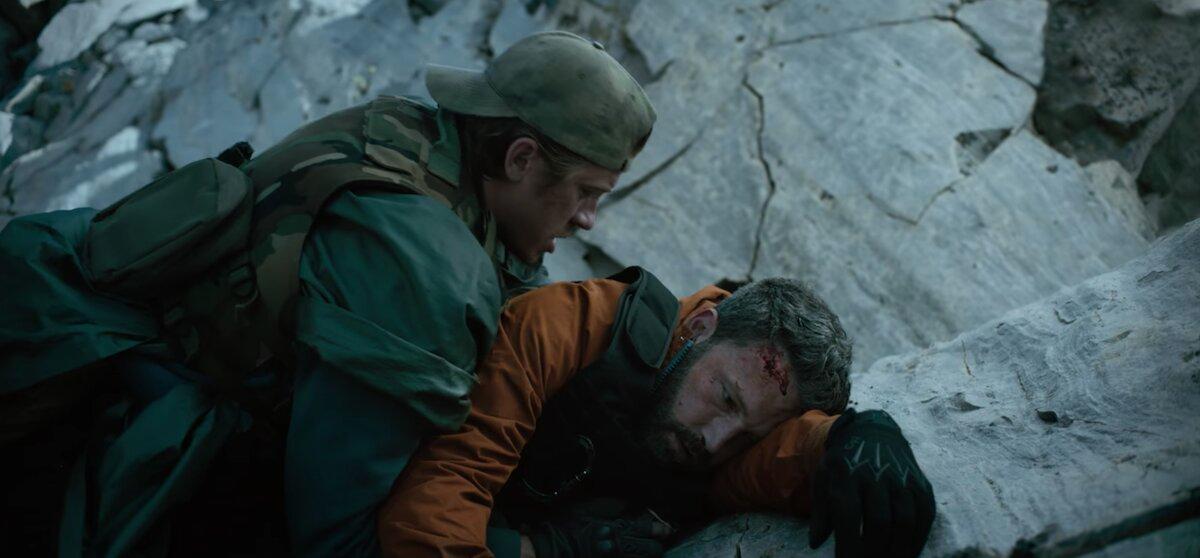 Instead of leaving Redfly behind, the team decides to carry his body with them in the hopes of returning him to his family. Though this sequence is difficult to watch, it highlights what the group was forced to sacrifice in their quest for wealth.
Article continues below advertisement
Where was Triple Frontier filmed?
The movie, which sees the group traverse all types of terrain, filmed primarily in Hawaii, but also shot some scenes — including the ambush — in Colombia and at Mammoth Mountain in California.
"The toughest terrain we were in, it's tough to say. The jungle in Hawaii, as much as staying in Hawaii for months on end sounds very luxurious and calming, was pretty brutal," J.C. told The Hollywood Reporter.
Article continues below advertisement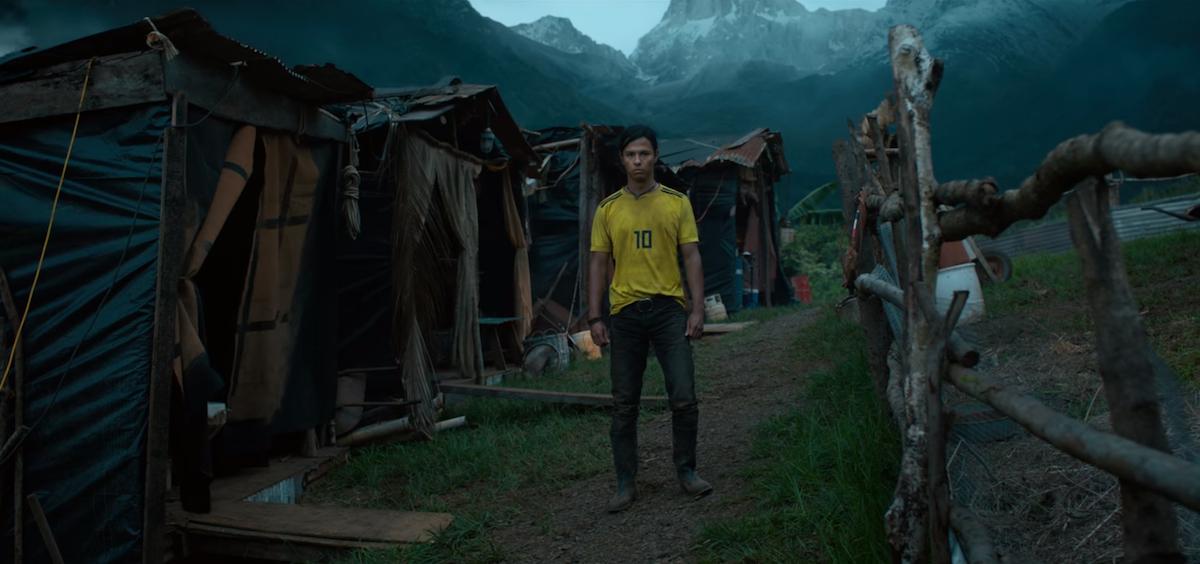 "We happened to be there during a really big rain season and there was a lot of mud and trucks getting stuck in mud and standing in mud and rain and junk and garbage and animals running around in the jungle for weeks and weeks and weeks overnight, because we were shooting nights," he recalled.
"But being at 10,000 feet in Mammoth climbing up the side of snow-covered mountains wasn't so easy either. And Colombia was challenging in its own way," the director added. "Every time we finished a location we were, 'Phew, we've got that behind us.' And then you were on to something else that was also challenging."
Triple Frontier is streaming now on Netflix.