What's The Point of the 'Try Not To Say Wow' Challenge on YouTube, Anyway?
The 'Try Not To Say Wow' Challenge on YouTube gets millions of views, but what is it, and why are people so into it? We have the answers.
In a world of challenges ranging from obscure to bizarre and downright dangerous (Tide Pods, anyone?) arrives a new trend: the "Try Not To Say Wow" YouTube challenge. All the cool kids are doing it.
It's been around for about a year, but it remains one of the most popular trends on the video platform right now among mega-stars like Azzyland, Infinite, SSSniperWolf, and beyond. New challenges are posted on the regular.
Article continues below advertisement
What is the 'Try Not To Say Wow' challenge?
Basically the name says it all. YouTubers carefully string together a stream of shocking or wow-worthy videos, then film themselves reacting (or not) to the content. Many of them make a game out of it, gaining or losing points or lives for each "wow" they let slip.
They also rate the challenge from hard to impossible in the video titles, and naturally, the impossible challenges gain the most interest.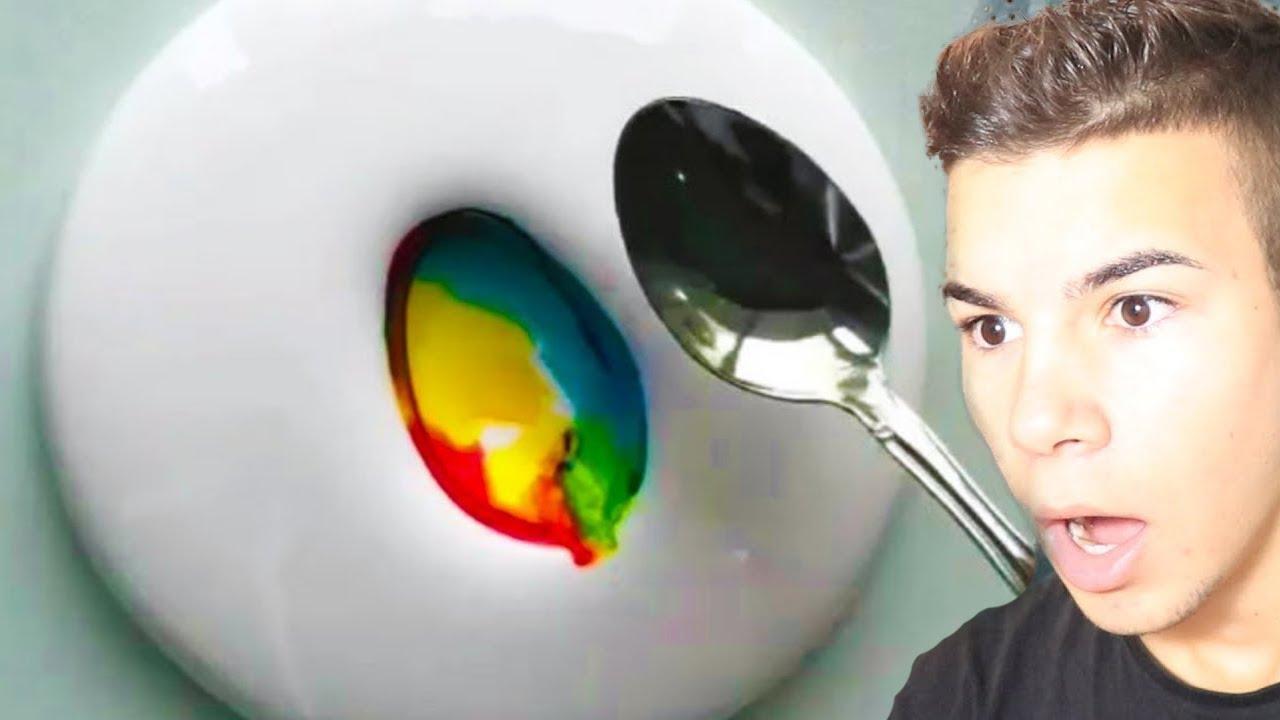 Article continues below advertisement
Here's what makes the challenge so popular.
Picture a stream of awe-inspiring content, from funny to just plain gorgeous. Like a full-sized bunny somehow slipping out of a single square-inch of its cage. Or an elderly man absolutely crushing a routine on the uneven bars. A probe landing on a comet, and watching the space dust fly everywhere. Pretty cool, right?
Now add to that a range of charismatic characters trying to stifle their responses and gamify the whole thing. People. Love. It.
And there are different versions out there.
There are also different variations along the same idea. Funny Vine has an "oddly satisfying" version with 2.1 million views. Unlike its challenge counterparts, his version is set to relaxing music. And basically, the challenge is all on the viewer, with no score-keeping involved.
Article continues below advertisement
This plays on the world's obsession with the oddly satisfying, which is a whole thing all its own.
"The oddly satisfying videos appear to tap into a subconscious urge toward what psychologists call a 'just right' feeling. It's the sensation that arises when we've put things in order, and serves as a useful cut-off point for simple tasks," Discover Magazine explains.
Article continues below advertisement
"Gears fitting snugly together and swirls of frosting alighting perfectly on pastries seem to satisfy an existential longing. In a world of chaos and inelegance it can be reassuring to see order, control."
That help explain why the oddly satisfying versions of this challenge are so dang popular!
There's also a "Try Not To Say Aww" challenge, featuring — you guessed it — all adorable content, all the time.
Azzyland's version is all the rage.
In Azzyland's most recent version of the challenge, she starts out with five lives. Every time she says "wow" in response to one of the clips, she loses a life.
And to say people are into it is a serious understatement. Her recent challenge video was posted on March 22 and already up to 1.7 million views and counting, with nearly 13,000 comments.
Article continues below advertisement
But the rules are in question from fans, because Azzyland says "whoa" for almost every single clip she views. It's not "wow," but come on — it's technically the same reaction. And fans everywhere are calling her out in the comments which range from hilarious to accusatory and everything in between.
Article continues below advertisement
With so many new "Try Not To Say Wow" challenges popping up across YouTube channels all the time, check 'em out, and see what you think.
Decide to keep score, and make it a way to keep your family happily occupied during these days of social distancing. Happy YouTubing!