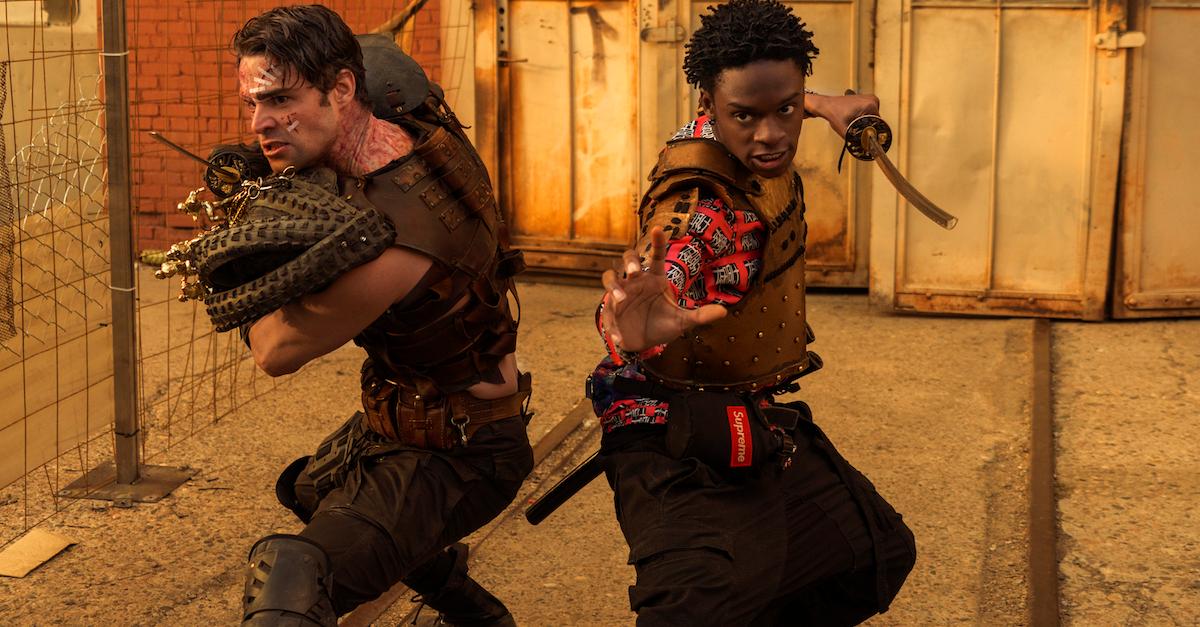 Turbo's Speech on 'Daybreak' Was One for the Books
While I'm still mourning the Walking Dead finale, there's a new post-apocalyptic show on my radar called Daybreak — it's a new drama-comedy that's based on a comic series by Brian Ralph. It follows a group of high schoolers who navigate post-apocalyptic Los Angeles, tackling dark, dangerous forces that no regular high school student should have to face.
Article continues below advertisement
Daybreak Episode 6 is predominantly told by Turbo (played by Cody Kearsley), according to Ready Set Cut. Turbo is the former quarterback of the high school football team, who sustained an injury that left him unable to speak.
The episode starts out with Turbo reenacting the infamous mall battle using little Lego figurines, and instead of using the character's voices, the dialogue is presented via subtitles.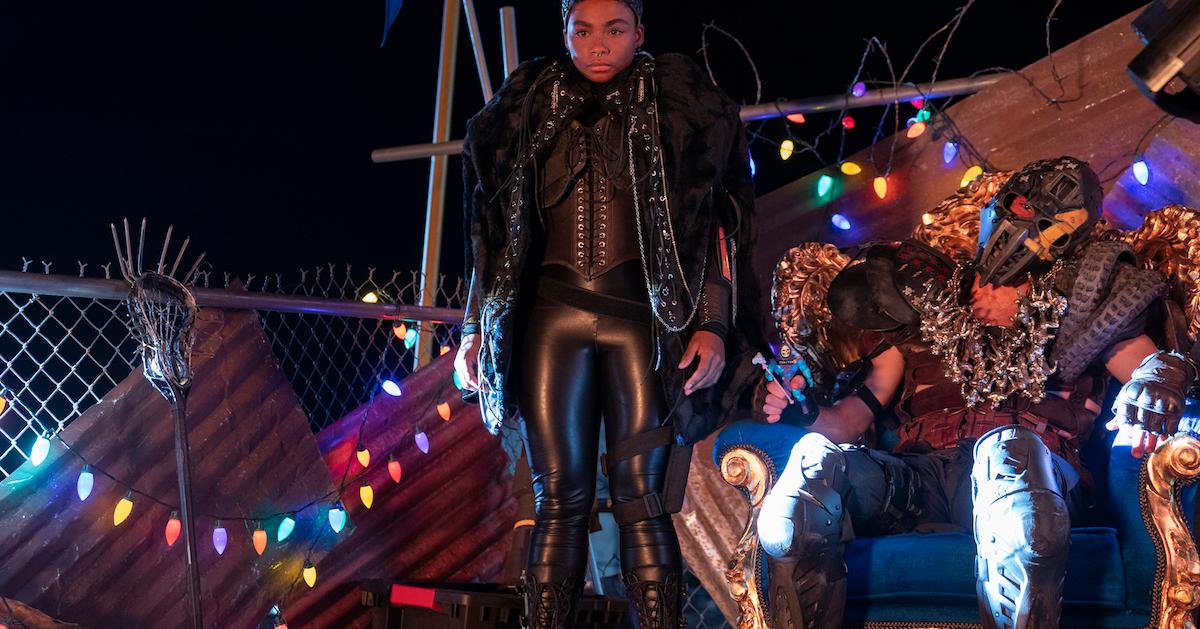 Article continues below advertisement
Through acting out what was essentially his inner dialogue, according to Ready Set Cut, Turbo realizes his defeat occurred because of a traitor in his tribe, who had attempted homicide with an arrow.
Reddit user @Official-POTUS transcribed it in a Reddit post, if you haven't already watched it. It's the most we've heard from Turbo ever, and it's seriously epic.
The speech opens with Turbo sitting on his throne, addressing his imprisoned followers. He says he can see and hear each and every one of them. And while they're trusting him with their all, he simply wants them to keep him safe.
He says he's always happy to welcome people, but he asks that they stay loyal to him.
Article continues below advertisement
Turbo goes on to say that he can only do his job as long as everyone else does what they need to do. He expresses disappointment that he was betrayed, and that his army needs to clean up their act, if they want to make out alive.
He goes onto say he's chased off everything in his life, and that life is "just a game of inches," like football. And on their team, he wants to fight for every possible inch, "because in either game, life or football, the margin for error is so small."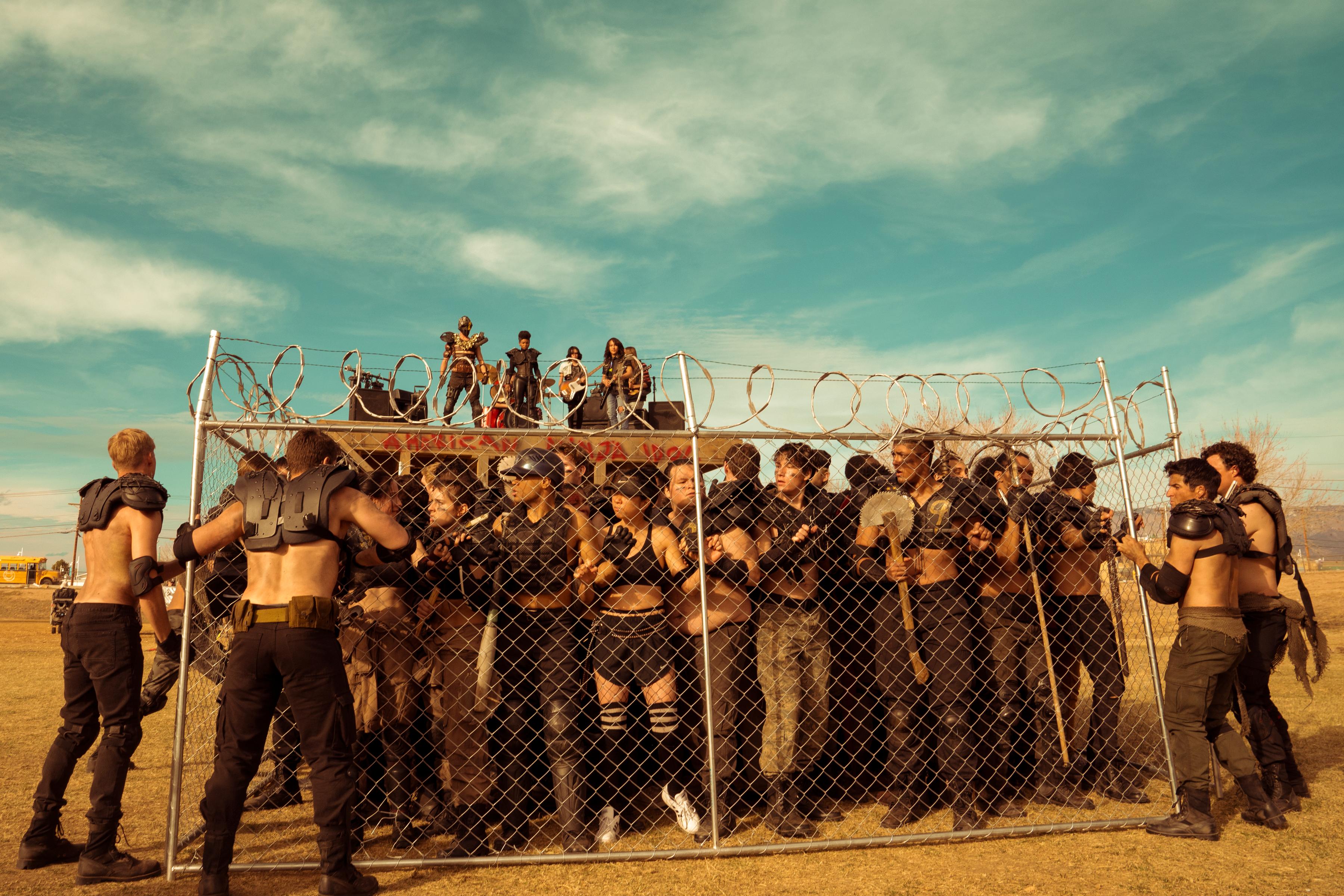 Article continues below advertisement
Turbo closes with a story his father told him, of a potter who created beautiful vases wrapped in horse hair. "How baller is that?" he says, in total Turbo fashion. When the vases were put into the kiln, the hair would burn off, leaving scar-like marks.
And although getting the hair was hard for the potter, the pain was well-worth the results.
He relates himself to the potter, and them to the vase, saying: "you f--kers broke the vase. And I'm not sure we can have a glue this thing back together. I'm gonna try. I'm really gonna f--king try."
So clearly, Turbo's on a mission to be the best possible leader.
Article continues below advertisement
In the episode, according to Review Geek, Turbo continues having flashbacks about his father, who he's painted as a humanitarian over the course of his life, despite his absence.
But he comes to the realization that maybe his father wasn't out helping orphans during most of his childhood, and that he may have been gone for other reasons.
Episode 6 was an undeniably difficult one for Turbo — during a speech which had previously been fueled by betrayal from his tribe, he came to realize what he defines as "loyal," relating it to his father being absent during his childhood.
There's no denying that Turbo is a seriously underrated character with depth and a great sense of humor, so here's to hoping he survived the finale... fingers crossed.