tWitch and Wife Allison Holker on Their Viral TikTok Dance Challenge (EXCLUSIVE)
tWitch Boss and Allison Holker spoke with 'Distractify' about their #BeattheZombieFunk TikTok dance challenge and how they keep dancing fun.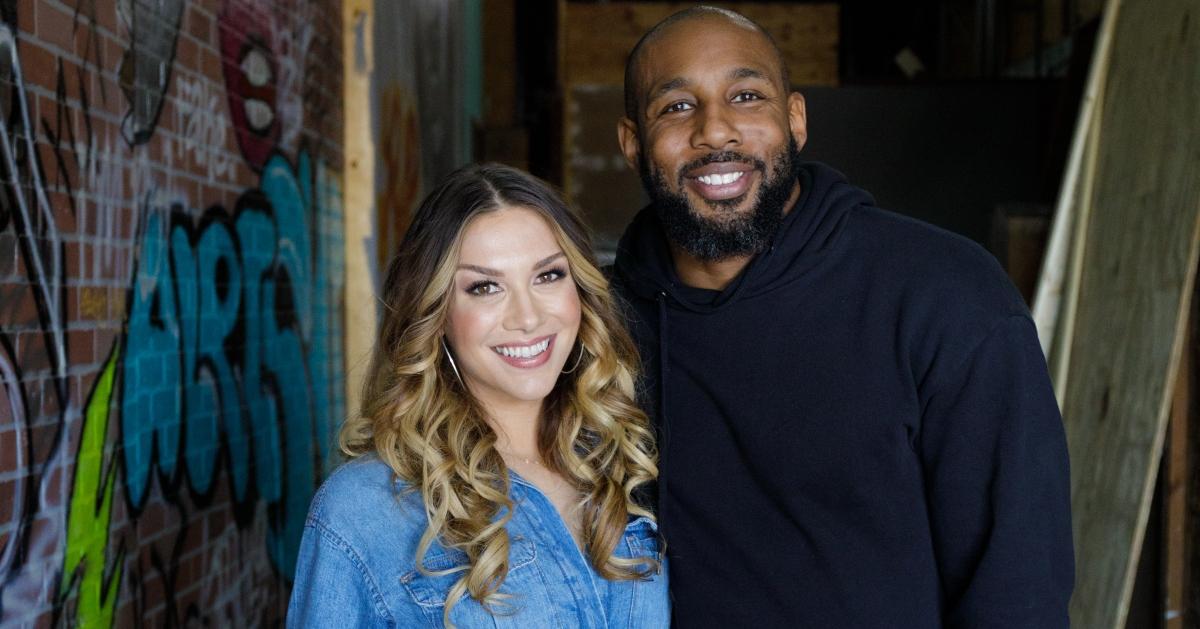 Chances are, if you're fans of So You Think You Can Dance, The Ellen Show, or Dancing with the Stars, then you know who Stephen "tWitch" Boss and Allison Holker are. The pair first met because of SYTYCD — tWitch was a finalist in Season 4 in 2008, while Allison made it to the Top 8 in the second season — and they wed in 2013. In the years since, they've welcomed son Maddox and daughter Zaia together (tWitch adopted Allison's daughter Weslie too), and the couple has continued to show their dance moves off on social media.
Article continues below advertisement
It's only natural that the dynamic dance duo would join TikTok considering how its most viral videos often include dance challenges. And since these dancers are pros themselves, it's no surprise that tWitch and Allison have choreographed their own soon-to-be-viral TikTok challenge.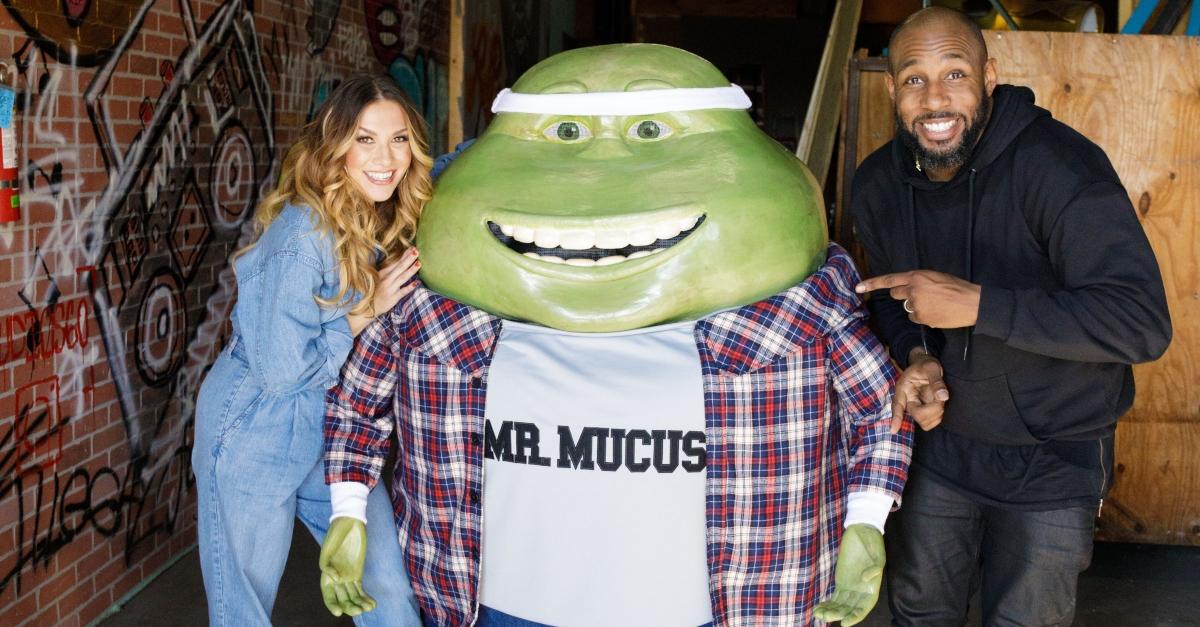 Article continues below advertisement
Allison and tWitch are battling this cold and flu season by doing what they do best: dancing. The couple has partnered with Mucinex for the #BeatTheZombieFunk TikTok challenge. Anyone (even people who have zero dance experience) can enter, and winners can receive prizes, including $1,000.
Distractify spoke with the dance duo about the fun challenge, why they love to share their passion for dance (and for one another!) on social media, and how their lives have changed since welcoming their third child together. Read on to find out how to enter the challenge, and to see Allison and tWitch behind the scenes of filming it (which includes a cameo from Mr. Mucus himself).
Article continues below advertisement
tWitch and Allison on going viral on TikTok and how it made them "cool" parents.
As a professional dance couple, Allison and tWitch often showcase their moves on social media. From their epic dance videos on Instagram to their individual TikTok pages (which are often filmed at home), it seems like there's rarely a moment when the couple isn't dancing.
The couple told Distractify that people connect with their content, not just because they are both trained dancers, but because they think the audience can tell that it's authentic.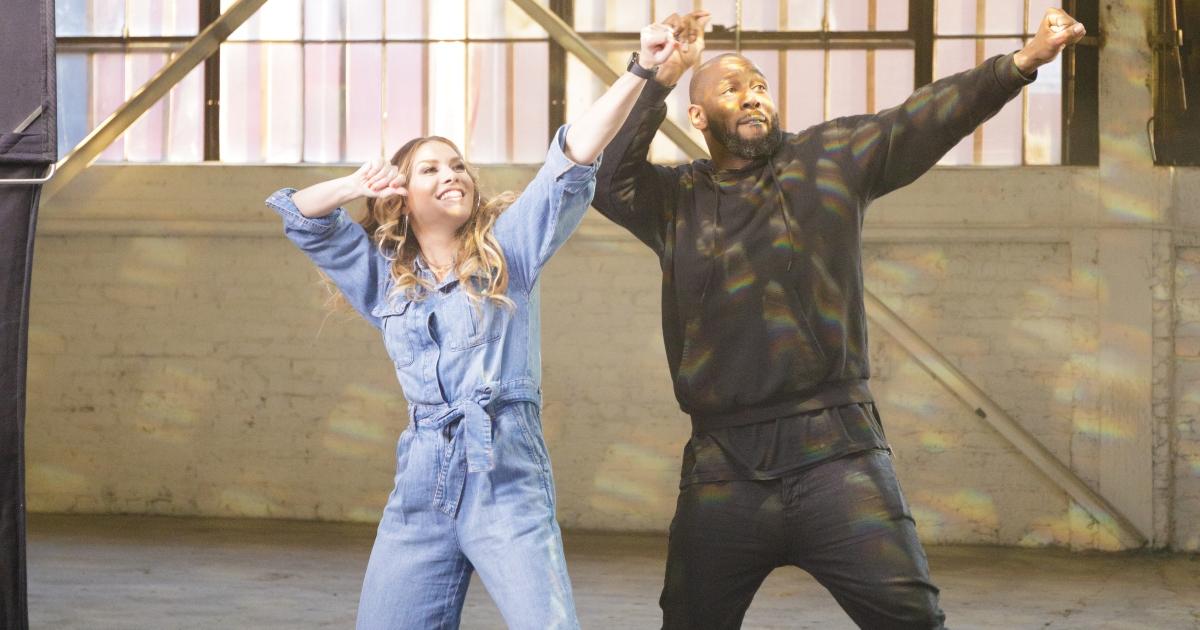 Article continues below advertisement
"We share a passion and a connectivity because of dancing. Through this world of social media and with all of this content, that people naturally gravitate toward things that are organic," tWitch said. "Dancing is one of the most organic and authentic things for both of us, individually and collectively, it's what brought us together. It's still what we do on a daily basis."
Allison explained that, because they both share a mentality that dancing should be fun, making their videos doesn't feel like a chore.
"We don't feel like we have to do it for the public, we genuinely like to do it and we have a lot of fun doing it. It's a great way for us to still connect as a couple," she said. "We also like to break out and dance anywhere that we can and we really enjoy it."
Article continues below advertisement
Of course, having their adorable kids involved also helps keep things fun (and they keep their parents on their toes). They said that some of their most popular videos to date on TikTok and Instagram have included unplanned moments.
"There's been a couple of videos that went viral where we had our then-2-month-old in my arms and we're both doing the routine. It's those little elements that stick out," tWitch said.
Article continues below advertisement
Another video went viral because the couple's dog ran through the scene while they were dancing. Instead of stopping because of the unplanned moment, Allison and tWitch continued dancing, and it made the video all the more entertaining. Allison said that viewers "want to see inside your lives."
And while popular dance challenge videos are changing on TikTok every day, Allison said that she and tWitch are able to keep their takes on the challenges fresh by adding their own spin to them.
"We do the TikTok moves that have become famous, and we also throw in some of the old school styles that we have," Allison explained.
Though they're no stranger to dancing on top TV shows in front of huge audiences, tWitch and Allison truly understood their TikTok influence when 11-year-old daughter Weslie was impressed with their page.
Article continues below advertisement
"My husband and I have been in the industry for so long as professional dancers, and my daughter had been to so many sets with us... but she's never ever been phased by our work though," Allison said.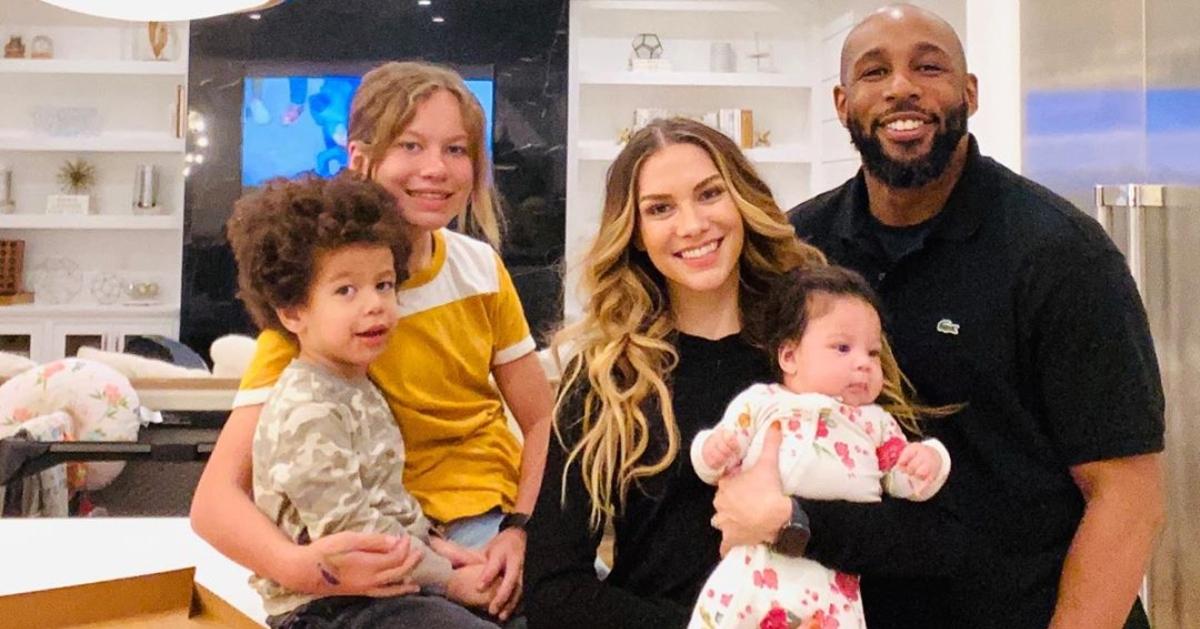 Article continues below advertisement
"But when we got our TikTok and had our first viral video, she came home from school and was like, 'Mom, you guys are TikTok famous.' She couldn't stop raving about it, and I thought that was the funniest thing," Allison continued. "Of all the cool things we've ever been able to do, that was the end-all and be-all, and that made us really cool parents."
They dished on working together and life since welcoming baby No. 3.
Putting together dance videos with kids (and dogs!) running around might be stressful for some, but tWitch and Allison are always keeping things light behind the scenes. They explained that their kids are often the inspiration for their videos, and that they can always be part of the videos if they so choose.
Article continues below advertisement
"We actually create the dances around our kids. If they want to be involved or they don't, that's totally up to them. I think what's really nice about us being a couple and doing TikTok videos or videos for social media in general is that we allow our kids to see us in the creation stage," Allison said. They find it very fascinating, and it's a way for our family to let loose and watch each other and enjoy each other's company."
Article continues below advertisement
But, things have definitely changed since they welcomed daughter Zaia in November of 2019.
"When we had two, it was like man-to-man coverage. Now with three, we're outnumbered. Not only is it being outnumbered in bodies, but we're re-working the way that we spend our time, with all of the activities that each kid has," tWitch said. "The thing that has increased so much is the love in the house. Weslie and Maddox love Zaia so much, it's awesome to see."
As for whether or not their kids will follow in their parents' dancing shoes, Allison admitted that Weslie has dreams of becoming a lawyer, and she might be forging a different path.
But, 3-year-old Maddox has, so far, shown an interest in the spotlight.
"He's definitely a performer," she said about her son. "He wants all of the attention on him and the lights."
Article continues below advertisement
Here's how to enter the #BeatTheZombieFunk dance-off challenge.
Whether you want your TikTok page to get more views, or the word "prize" enticed you, then you'll likely want to enter the #BeatTheZombieFunk challenge. In the video below, Allison and tWitch show off the specific dance moves that are featured in their dance-off challenge.
Interested participants can film a TikTok that replicates the zombie-like moves in the dance. To enter, the hashtags#BeatTheZombieFunk and #Sweepstakes need to accompany the video.
Article continues below advertisement
More information about the challenge can be found on BeatTheZombieFunk.com. Those who put submissions in for the challenge can win a VIP experience from Mucinex or $1,000. And, Allison said, don't fret at all if dancing isn't exactly your thing.
"The dope thing about it is that you don't have to be a professional dancer to get involved," she said. "You can literally never dance your entire life and join in on this fun, and do it with a friend or two."
The contest began on Feb. 18, and it ends on Feb. 27. Participants have until then to get their routines together and enter.
Though cold and flu season can make anybody miserable, Allison and tWitch are bringing a silver lining to the season. While Mucinex can help alleviate symptoms, the fun of watching the #BeatTheZombieFunk TikTok videos can definitely make people feel better.