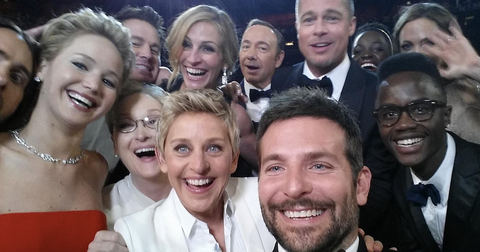 These Are the Most Influential Twitter Moments of the Entire Decade
By Robin Zlotnick

Dec. 9 2019, Updated 10:40 a.m. ET
It's hard to quantify Twitter's impact on the world. It's only been around for a little over a decade, but in that short time, it went from a place for people to share mildly amusing sentences about their everyday life to a place where the president makes official statements. So much has happened on Twitter in the last ten years, and immortalizing the most significant moments is what the hashtag #TwitterMomentsOfTheDecade is all about. 
Originating on Black Twitter (like pretty much everything else), this hashtag is an opportunity for us to look back at the 2010s through Twitter history, or as I have never called it before, Twistory. The hashtag and @MomentsOfDecade account were created by musician Juwan Evans, who is known professionally as King Trilla X. He started tweeting out iconic videos and viral moments from Black Twitter throughout the last decade, and soon, thousands of others caught on and started participating.
While the hashtag mostly focuses on the funny moments, I've included a few cultural big ones as well.
Article continues below advertisement