Tyler Cameron's New Quibi Gig Pays Homage to His Pre-'Bachelorette' Job
What is Tyler Cameron's job? The 'Bachelorette' star is creating custom dog houses on Quibi's 'Barkitecture,' and it relates to his job before the show.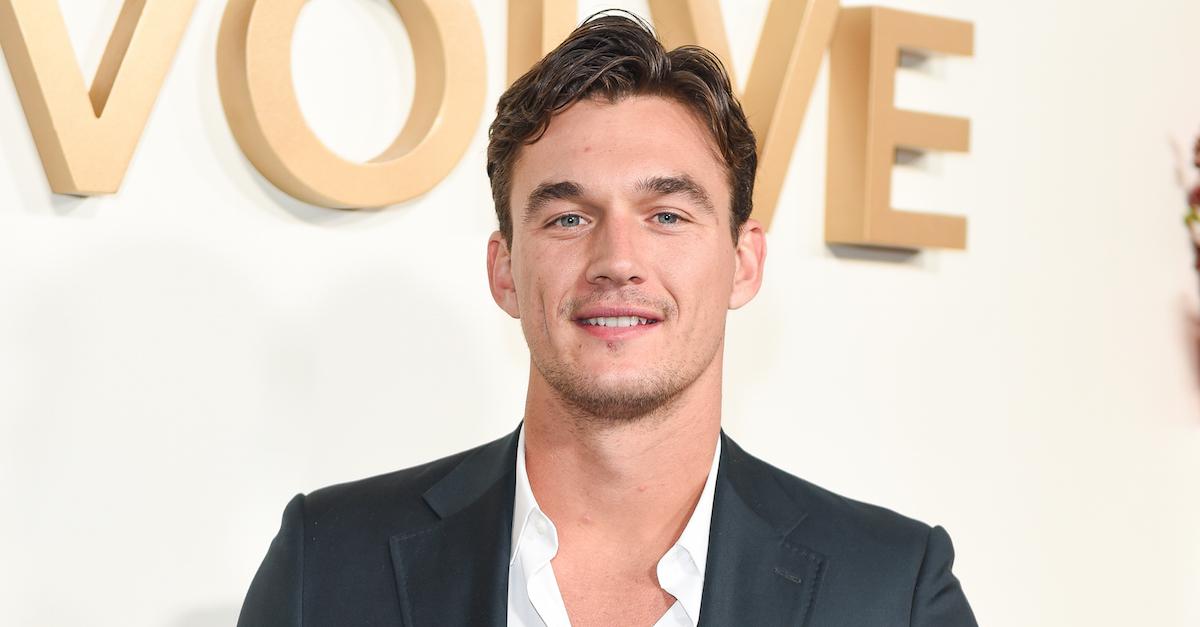 After appearing on Hannah Brown's season of The Bachelorette in 2019, Tyler Cameron undeniably became the most famous contestant to ever come out of the reality franchise without being the lead.
Article continues below advertisement
In the nearly one year since viewers first met Tyler as the stand up gentleman competing for Hannah's final rose, he's dated supermodel Gigi Hadid, flirted with getting back together with Hannah (and created tons of TikTok content in the process), and added the likes of Andy Cohen and the Foster sisters to his list of celebrity friends.
Now, Tyler is creating custom dog houses for celebrity clientele for the Quibi series Barkitecture alongside designer Delia Kenza.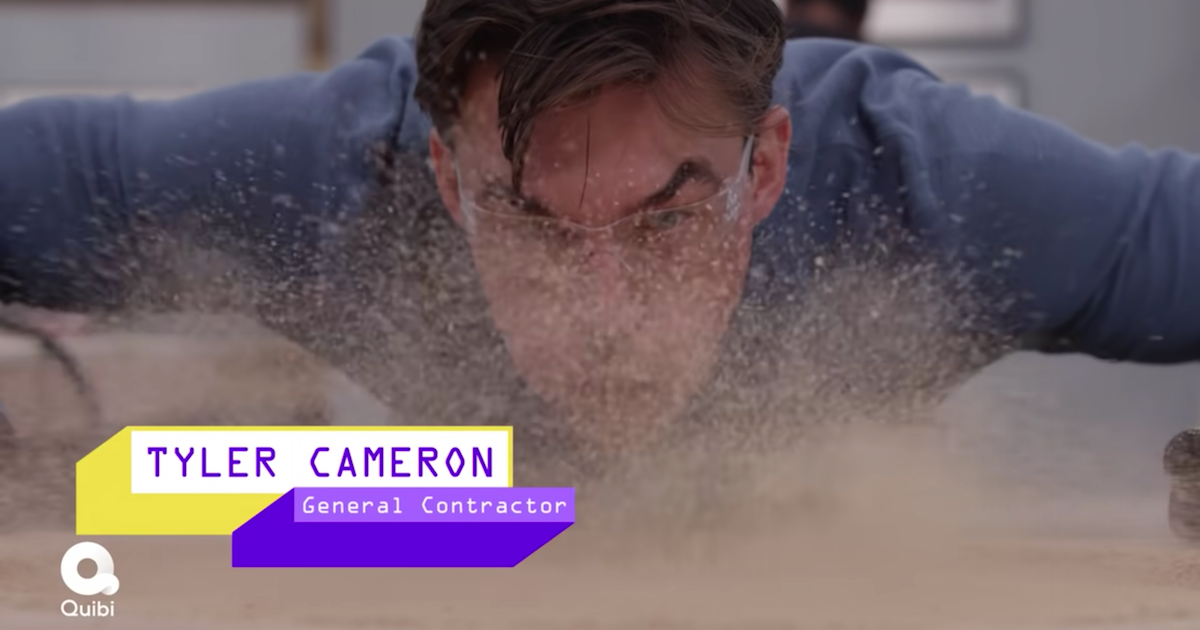 Article continues below advertisement
As a general contractor, Tyler will work tirelessly to fulfill his clients' dreams' and make their furry family members happy too.
What is Tyler Cameron's job? Find out what the reality star alum was doing before he appeared on The Bachelorette, and how it helped him have the right experience for Barkitecture.
What is Tyler Cameron's job?
When Tyler first applied for The Bachelorette, he likely never could have predicted how famous the show would make him — and how much of a career he'd be able to have from it. In his application video for the show, the Florida Atlantic University football player alum listed his job as a general contractor. His audition tape took place on a home site, and he danced around the area shirtless.
Article continues below advertisement
But, while Peter Weber's season of The Bachelor was airing, Tyler admitted that he wasn't exactly gainfully employed when he went on The Bachelorette. When contestant and lawyer Kelly Flanagan called out some of the other women for not having steady 9 to 5 jobs, Tyler tweeted about his real employment status when he was on Hannah Brown's season.
"How dare you job shame those girls Kelly [sic]... I didn't have a job when I came on the show!! #FuriousGeorge" he tweeted on Feb. 10.
Article continues below advertisement
After some called Tyler out, he elaborated on his initial tweet.
"From what I've seen and heard I think Kelley is a bad a--, but for those saying she's right about calling the others girls out because they don't have an elevated job are wrong," he wrote. "We all are on different journeys and time tables of success, who are we to judge others journey?"
After his time on The Bachelorette, Tyler began working for ABC Food Tours, an organization that takes underprivileged kids out to eat. The founder of ABC Food Tours is none other than Tyler's now-roommate, Matt James (who is also scheduled to appear on Clare Crawley's season of The Bachelorette).
Of course, like many other Bachelor / Bachelorette alums, Tyler has also used his platform for promoting products and events on social media. Now, he's once again back on the small screen.
Article continues below advertisement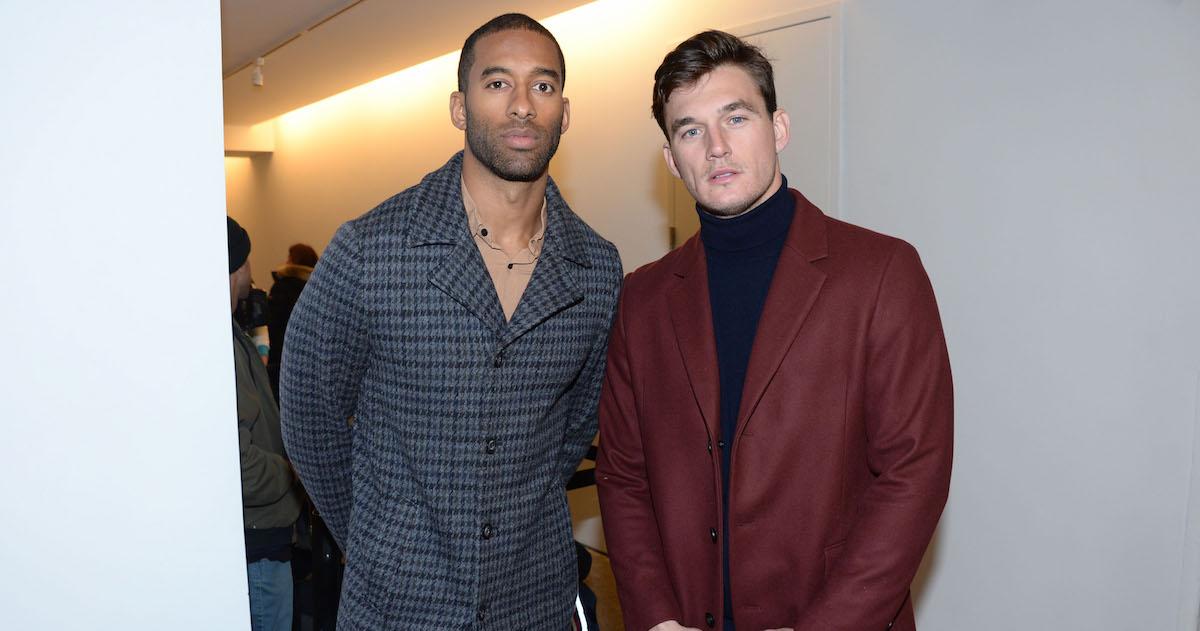 What is 'Barkitecture' on Quibi about?
While Tyler may not have had his dream job when he filmed his Bachelorette audition tape, he's had no shortage of interesting career opportunities since his time on the show. Tyler is one of the many top stars out there (both from reality series' and top Hollywood actors) who is leading a Quibi show.
Article continues below advertisement
The platform, which launched on April 6, is home to dozens of series with episodes that top out at 10 minutes. The app is catered toward people on the go, and those who need small escapes throughout the day.
On Barkitecture, Tyler will construct miniature luxury homes for dogs owned by celebrities. Kyle Richards from The Real Housewives of Beverly Hills and her dog, River, will be getting a doghouse on the show, among others. Tyler is co-hosting the series with interior designer Delia Kenza.
Tyler's contractor experience from before The Bachelorette is certainly coming in handy these days. This time, however, it's all in front of the cameras.
Barkitecture is now available to stream on Quibi.