Guy Spends 30 Dollars to Uber to Job Interview Only for the Manager to No Show
A job applicant said that after spending money on an Uber to apply for a job, their manager was a no-show. Other TikTokers say it's happened to them too.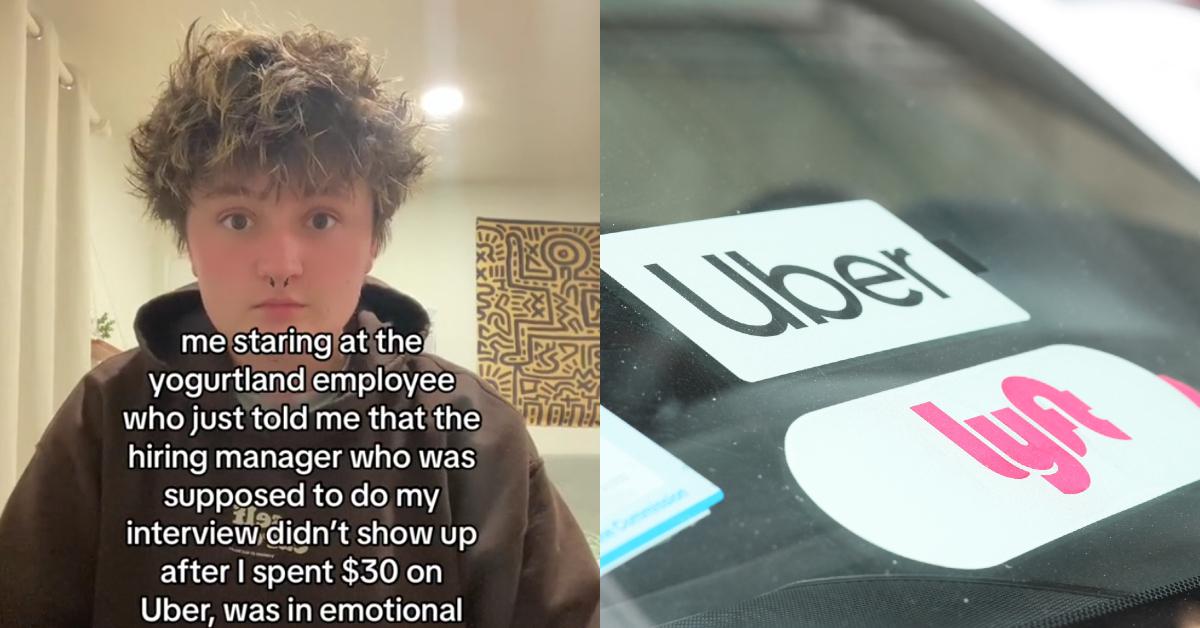 Preparing for a job interview can be a really stressful situation as there are a ton of things to consider: scheduling your day to make sure you arrive on time, getting the perfect outfit down that strikes the ideal balance of business casual (depending on the type of position you're applying for) and making sure you've got fresh copies of your resume on hand.
Article continues below advertisement
Then there's thinking about the actual interview itself: anticipating the types of questions you're probably going to be asked and ensuring that you're playing the strongest possible version of yourself within those answers can be extremely nerve-wracking.
So imagine going through all of those preparations, only to arrive at the job interview to be told that the manager who's supposed to be hiring you has stepped out, or is ultimately unavailable to meet you for that day.
Article continues below advertisement
That's what happened to a TikToker named Toby (@littledrummmerboy) who was applying for a job at Yogurtland. They posted about their experience in a viral clip that's accumulated over 33,000 likes on the popular social media platform.
Article continues below advertisement
What's more is that Toby says they spent $30 on an Uber and was wigging out because he forgot his resume on the way to the interview and his "tummy" wasn't feeling so hot to boot.
Toby writes in a text overlay of the video: "me staring at the yougurtland employee who just told me that the hiring manager who was supposed to do my interview didn't show up after I spent $30 on Uber, was in emotional distress bc i forgot my resume, and had a severe tummy ache."
Article continues below advertisement
In the clip he looks directly into the camera without blinking as a sound by CryPepsi plays in the background.
There were several commenters who remarked that they've found themselves in similar situations in the past.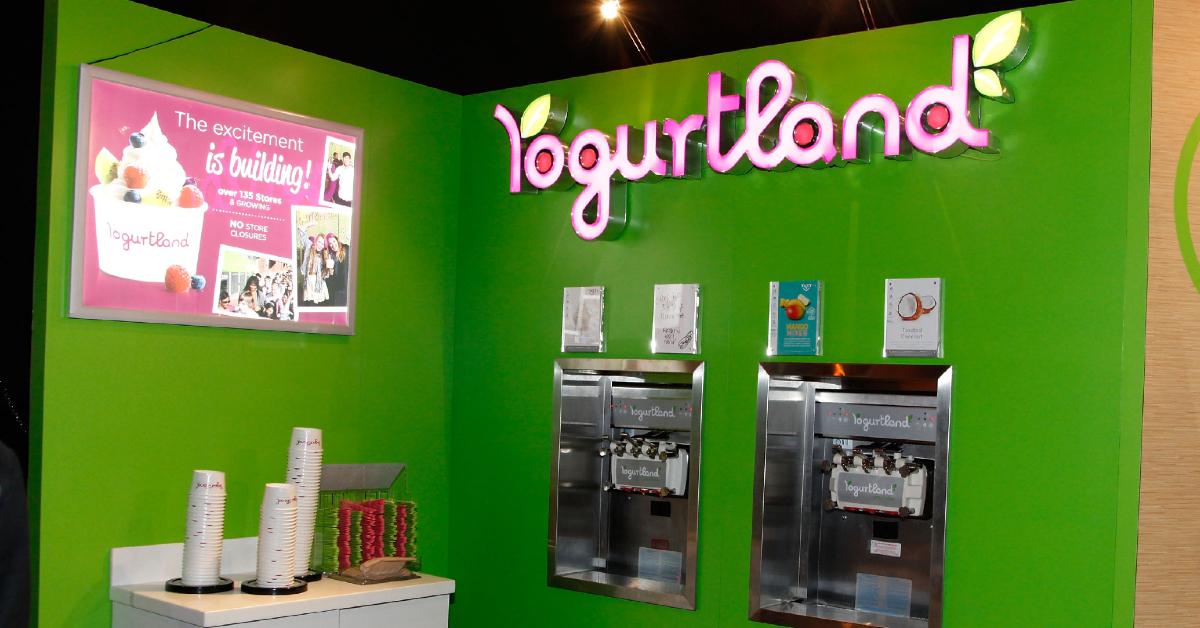 Article continues below advertisement
One person wrote that they were asked to come back and interview at a place they were applying to because it was "busy" and there was a dearth of available workers: "i went for a scheduled interview they said "come back another day bc we r too busy bc we are short staffed" girl i have a solution for that-"
Someone else said that they were left hanging for a Zoom interview because the hiring manager liked the applicant they spoke to previously: "Employers that flake on interviews deserve to have no one work for them I got ghosted for a zoom interview because 'we liked the person before you'"
Article continues below advertisement
Someone else said that like Toby, they paid money out of pocket for a job, however, it was after they were offered a position: "when my manager said i was hired and never called me back after i bought uniform clothes"
Article continues below advertisement
Judging from a lot of the responses, however, it would seem that being ditched by hiring managers was all too common of an occurrence: "a few months ago i applied to like 10 places, only got 1 call back n when i showed up the manager just didnt come in n i had to walk of shame out," another said.
Indeed covered some helpful ways for folks to deal with interviewer no-shows in a piece that provides suggestions on the best ways folks can move forward on handling said no-shows.
Article continues below advertisement
According to the job-seeking website's blog, folks should consider waiting a half hour before phoning the interviewer and asking what the hold up is (professionally, of course): "After half an hour of waiting, it is fair to give the interviewer a call to see where they were. If they are experiencing a busy day at work, they very well could have forgotten about your meeting. They may appreciate the reminder and might even be able to meet still."
Article continues below advertisement
The outlet goes on to say that if the interviewer doesn't show up after half hour, then it's probably best to just move on and if they do reach out afterwards, you can decide as to whether or not you want the position, if it's still on the table. Being ghosted for an interview isn't a good feeling, so it's understandable why folks wouldn't want to work for a place that doesn't appear to value their time.
It doesn't seem like that would exactly bode well for a positive working experience, either. Have you ever been stood up at a job interview before? How did you react?