Fake Union Solidarity Coalition Auction Items Are All Over Twitter and They Can Have Our Money
Celebrities are auctioning off very real items and experiences to raise money for the strikes. These are the fake options social media put together.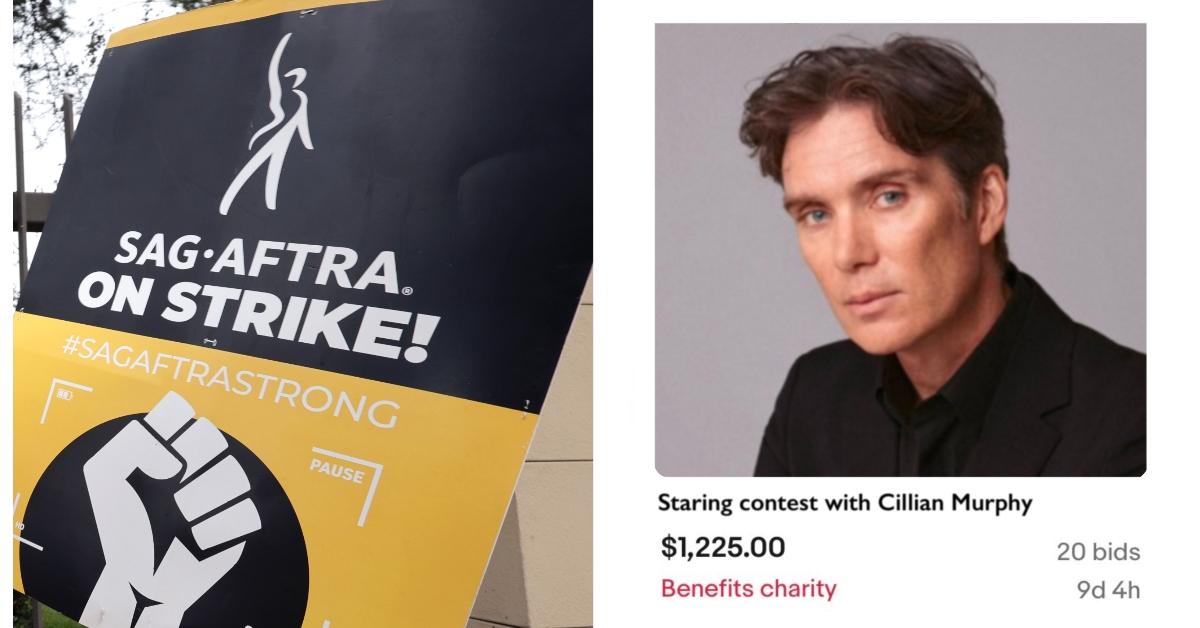 As of the time of this writing, the WGA has been on strike for over 130 days, while members of SAG-AFTRA have been striking for nearly 65 days. In response to this, "The Union Solidarity Coalition, an organization founded this year by Hollywood writers and directors, is auctioning off a host of film and TV memorabilia along with in-person hang outs with stars," via Variety.
Article continues below advertisement
There are a ton of incredible once-in-a-lifetime items and experiences up for grabs, all to support a phenomenal cause. If you've ever wanted to have a very weird dinner with Bob Odenkirk and David Cross or a watercolor portrait of your dog painted by Jon Lithgow, then this is the auction for you.
Thankfully, social media quickly did its job by posting incredible fake versions of items being auctioned. Here are our favorite union solidarity coalition auction tweets.
Quick 'Succession'
Have a very energetic evening with Matthew Macfadyen, aka Tom from Succession! He's the boss and can do whatever he wants.
Article continues below advertisement
Celebrate 'Halloween' in style!
It's too bad we can't really join one of the masters of horror for a video games and chill night. Guess we'll never get to pitch him our Michael Myers vs Mike Myers movie where Austin Powers and Michael Myers battle it out in 1960s Haddonfield.
Article continues below advertisement
This must be 'The Good Place.'
Honestly, we could listen to Jameela Jamil describe individual leaves on a tree. Don't threaten us with a mentally healthy time. It's too bad we can't actually lend a sympathetic ear for any and all childhood stories, not that all of them are bad! But come on, childhood is rough no matter how you slice it.
Article continues below advertisement
Our six senses would be working overtime.
This would be the dessert, of course.
Article continues below advertisement
This sure is a lot of cats.
From Catwoman to CATS, this fake auction should be a package deal. It could last at least 18 lives!
Article continues below advertisement
A conspiracy-filled evening!
This would definitely be one of those nights where you promise yourself you're going to bed early, but you wake up in a weird hotel room in New Jersey.